Funding News
This Week's Deals: Four Startups From The Southeast Europe Ecosystem Raise €16m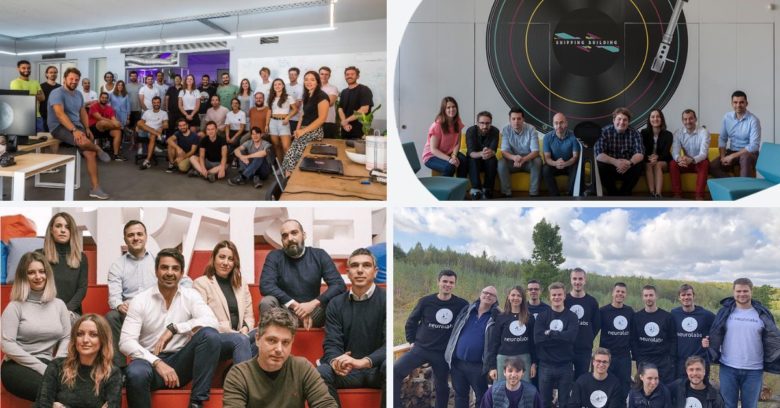 After last week's €13.2m Series A round of Greek-American TileDB and the €198m Series E investment for the started in Romania UiPath, deals continue to be happening for the Southeast Europe startup ecosystem. Just in the first three days of the new week we counted another four investment rounds, totaling €16m, with three of them completed by companies working on AI-based products.   
€8.7m for smart money management
Plum, the based between London and Athens developer of an automated savings app that helps users with money management, announced a new $10m (€8.7m) investment. The round was led by the Japanese Global Brain fund and the European Bank for Reconstruction and Development (EBRD), which also participated in Plum's Series A round in May 2019. Greek seed-stage VC Venture Friends and UK's government Future Fund dedicated to aiding innovative startups to overcome the financial difficulties caused by the coronavirus outbreak also provided financial support for the fintech company. The new capital will enable Plum to expand to Spain and France, grow its team to 80 people, and target five million users across Europe by the end of 2021. 
€5.2m for autonomous service robots
Co-founded by three Romanian robotics engineers and entrepreneurs, London-based BotsAndUS will now expand its team and boost robot deployments after receiving a total investment of $6m (€5.2m). This number counts a $2.5m (€2.2m) VC round featuring Kindred Capital, Capnamic Ventures, and angel investors, as well as funding from The EU's Horizon 2020 program and UK's public innovation agency Innovate UK. BotsAndUS is building robots to be used for collaboration with humans in crowded places like large retails stores, airports, and office buildings and has already attracted customers of the caliber of British Airways, Heathrow Airport, and MediaMarktSaturn.
€1.1m for digitalization of real estate deals
Athens-based Prosperty has closed a €1.1m seed round joined by Velocity Partners, Metavallon VC, and several angel investors. The greek proptech startup aims to disrupt the market by providing an end-to-end online platform for selling, buying, and renting real estate. The company's offering includes verified listings, augmented with 3D presentations and virtual tours, digitalized documents, as well as online-first services that cover the technical and legal aspects of real estate deals.
€1m for affordable object recognition
Last but not least, Cluj and Edinburgh-based computer vision company Neurolabs has completed a €1m pre-seed round led by Lunar Ventures and Techstart Ventures and joined by ID4 Ventures, 7percent Ventures, as well as private investors Charles Songhurst and Andreas Weise. 
The Romanian-Scottish company is working on replacing the expensive real-world information needed for the training of object recognition algorithms with synthetically-generated data. This way, Neurolabs intends to dramatically decrease the cost of automation for various use cases, including food recognition in the hospitality sector, product recognition in retails stores, utensils monitoring in healthcare, and visual inspections in the manufacturing industry. 
You may also read:
+++ Innovation Capital Selects Its First Cohort of 10 Companies and Backs them With €300K
+++ Over €21m Invested In Bulgarian Startups Since The Beginning Of 2020