Ecosystem
Three Bulgarian Tech Companies Among The 50 Fastest Growing in CEE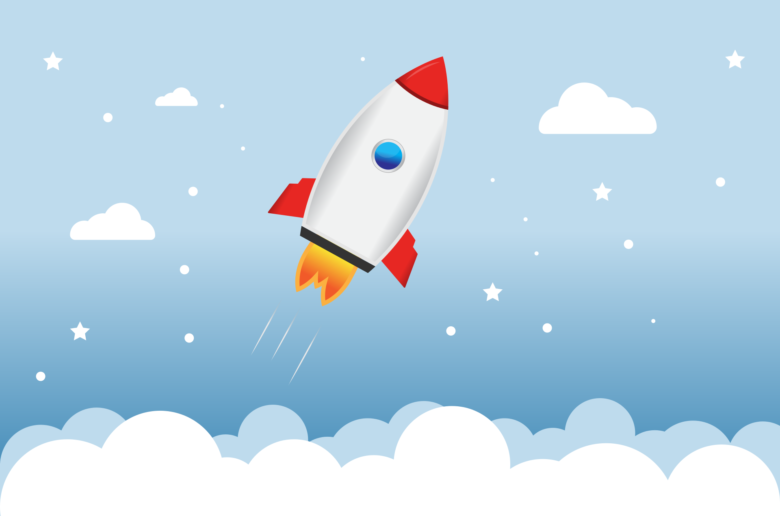 Three Bulgarian companies make Deloitte's ranking of the 50 fastest growing technology companies in Central and Eastern Europe for 2020 – Coursedot, Storpool, and CloudCart, which grew by 1 336%, 541%, and 494% respectively. The standings are based on revenue growth over the past four years (from 2016 to 2019).
Another two trending startups from Bulgaria make Deloitte's new Rising Stars ranking – EnduroSat (405% growth) and Notolytix (267%). This year, we are taking to new heights our commitment to recognising companies that are inspired by making an impact on the business, environment, society and diversity amongst employees. We are launching a new category in the Fast 50 Programme called 'Impact Stars', which expressly marks out those companies that have a clear ethical dimension at the heart of their business model," says Jarek Skvrna, CEO at Deloitte Central Europe. According to Deloitte, the rising stars are not mature enough yet to meet the criteria for the main category but show great potential and their revenue should have exceeded €30k in each of the past three years.
One more interesting category in Deloitte's rankings is that of Impact Stars, aimed at illustrating the spirit of innovation all across CEE – here next to EnduroSat and CloudCart, Bulgarian magic whiteboard paint startup Escreo also finds a place.
Who are the Bulgarian Fast-Growing Tech Companies and Rising & Impact Stars
Coursedot
Ranked under number 13, in the fast-growing section, Coursedot provides customers with expert advice on the best available technology and business skills training options and has the capacity to deliver infinitely scalable training solutions. Unlike traditional training companies with fixed curriculums and limited delivery capacity, its solution has unlimited coverage of technologies, locations and delivery methods. Coursedot provides just-in-time training solutions, delivered by experienced trainers certified in all major and niche Dev, DevOps and IT technologies, including vendors such as Microsoft, AWS, Google, IBM, Cisco, Citrix, VMware, Juniper and many more. The company's main product is the Instructor Hub, the largest platform for certified freelance technical trainers in Europe with more than 3,200 registered professionals.
Storpool
StorPool claims to be the fastest block-level, Software-Defined Storage (SDS) solution on the market. It is used by public and private cloud builders – enterprises, telecoms, MSP, SaaS, cloud & hosting providers and others. It comes as software, plus a fully-managed service that transforms commodity hardware into a fast, highly available and scalable data storage platform. StorPool is the superior alternative to mid- and high-end SAN and All-Flash Arrays (AFA) for mid-and large-scale deployments (ranging from hundreds of terabytes to tens of petabytes of storage). With its comprehensive set of data management functionalities, StorPool's software-defined storage solution goes above and beyond what is possible with other storage products. Key areas of competitive advantage include its storage and application performance, ease of use, uptime, flexibility, seamless scalability and strong customer support. This allows StorPool customers to accelerate their workloads and applications up to 50 times and achieve 100% uptime.
CloudCart
CloudCart AD is developing a new globally-targeted SaaS project in the eCommerce field bearing the same moniker as the brand – "CloudCart" – an all-in-one marketingenchanced eCommerce platform. The idea of CloudCart is to be a professional high-end solution for the creation and nurturing of online stores, which will be used by nonprofessional merchants, wishing to start and grow their online business. CloudCart's main goal is to improve and facilitate the process of running online stores by actually helping online merchants to focus on what they do best: creating, sourcing, and selling their products and services online. CloudCart's main strategy to achieve this goal is to provide SMBs with all the necessary tools needed for running a successful online business and support them along their way – from first online sale to full eCommerce scale.
EnduroSat
EnduroSat is to launch the world's first shared satellite service for observing the Earth, designed to enable unprecedented access to in-orbit operations. On every mission, the NanoSats (small satellites) involved will host multiple remote sensing payloads, such as cameras, sensors, communication and data systems, and remote sensing experiments. Commercial and research customers will be able to launch their Earth-observation payloads into space at the shortest-ever lead time of six months – a 10- fold reduction – and share the data they generate in a common cloud. This will enable costs to be reduced by 15 times, with practically no risk in space operations for the customer. The service also covers the entire satellite value chain, including payload integration, satellite assembly and launch, Ground Station, mission operations and
licensing. The company's management is focused on popularising space tech for young people, through organised events, company programmes and visits to their R&D site. It is also hiring young people from universities, explicitly to give them the opportunity to become familiar with their technology, research and space missions.
Notolytix
Founded in 2015, Noto has developed a solution in the risk management and data processing area that aims at changing the way companies conduct fraud and risk management. In other words, the core product of the company is a platform that addresses all financial crime aspects of the customers – from money laundering to fraud prevention and account takeover. Noto enables organizations to process their data in many different ways and deliver multiple real-time decisions, all via a single integration. The typical customers are from all over the payments ecosystem – banks, insurers, payment processors, and merchants.
Escreo
ESCREO's mission is to help customers transform office space into a more human environment using the company's 'write-on-walls' paint technology. It provides productivity and creativity solutions for the contemporary office, producing whiteboard paint that transforms any smooth surface into a place for writing and sharing ideas. The paint is eco-friendly and helps teams organise, visualise and collaborate more effectively in the workplace. ESCREO paints redefine the way we work by transforming our environment. It transforms static tools and surfaces into interactive creative spaces that act as a blank canvas for all ideas. ESCREO pushes the boundaries and gives
companies and individuals the freedom to communicate and exchange plans in a limitless way
Read more about them:
+++US Unicorn Pluralsight Partners with Bulgarian Startup Coursedot to Enhance IT Training in Eastern Europe
+++StorPool: How The Bulgarian Storage Scaleup Reached Profitability And Is Preparing To Outrun The World's Biggest Players
+++CloudCart Scores A Second Investment In Three Weeks
+++Frank Thelen: EnduroSat Can Enable Access To Space The Same Way AWS & Azure Enable Cloud Computing For Everyone
+++NOTO in the Visa Innovation Program: "We received really good market validation and visibility in the local banking market"
+++Startups In Times Of Crisis Vol. 7: Escreo's New Home Office Productivity Line As A Response To The Drop Of Office Products Demand