founders' stories
Startups In Times Of Crisis Vol. 7: Escreo's New Home Office Productivity Line As A Response To The Drop Of Office Products Demand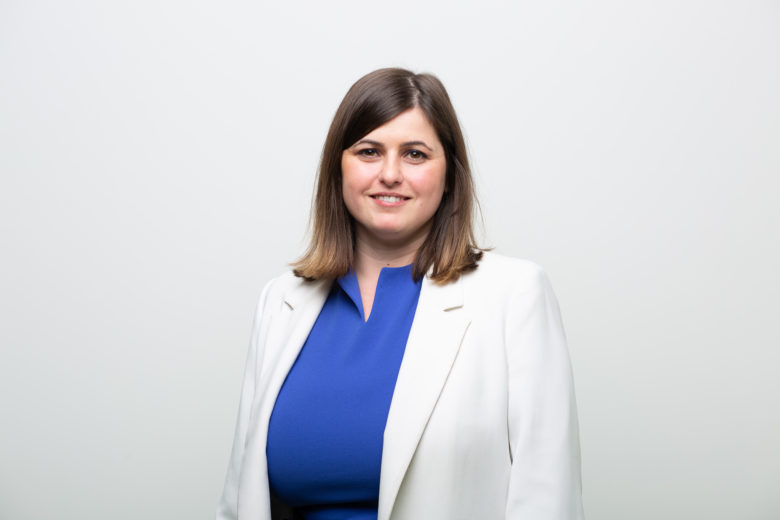 Which startups won't make it and which will go out of the crisis as winners. Events industry, travel, leisure, real estate, hardware, are the hardest hit sectors. Yet does it apply to the startups in these industries? Do tech startups stand the chance of losing the game for not having the financial resources to sustain, or will make it because they are flexible and adaptable? We ask founders from the most affected sectors.
The current coronavirus outbreak situation has emptied offices, throwing commercial real estate companies into a deep reconsideration of their businesses. Creativity in the office, team brainstormings, etc. are now not exactly on the agenda of team leaders and managers, or at least not in the way they used to be conducted – gathering around a whiteboard and with sticky notes.
So, what should a company that provides solutions for an office environment and productivity do in all that? Escreo is a five-year-old startup that turns walls into whiteboards through a "magic" paint. Recently the team started developing other product lines all dedicated to productivity and efficiency. Escreo, which has so far received around €150K of investments from Bulgarian fund Eleven Ventures and business angels, had just reached breakeven and was profitable in the past two years, before the whole situation came around. Being dependent on b2b sales and in-person meetings, the new order completely changes the game for the startup. And, it kind of changes their product roadmap, too. Ever since the lockdown, Escreo has been looking for new solutions to adapt – home office special offers, and even a new product that was just launched – Acoustics Flip, аn easy to use and install soundproof solution for desks. Co-founder Elena Nikolova tells us more about their adaptation journey:
Trending Topics: Ecsreo offers a physical product that is mostly used in office environments. What does your business experience the past month?
Elena Nikolova: Our business has always been directly linked to the development of other businesses – their successes and failures determine their office investments. We are honored to have the most innovative companies as our customers who believe in building a productive and creative environment for their employees. A lot has changed and we needed to adapt fast and in the best possible way to sustain the business. We shifted our value proposition towards a new target segment – in our case usage of ESCREO products at home. It contributes to more functional home office space as it increases the productivity process during home office work, and also provides space for writing, studying and playing games with children.
Selling our products involved participation in events, face to face meetings with customers and demos. Now we are rediscovering new ways of communication – it turns out the most important thing is the personal touch no matter the means of contact – offline or online.
How long do you think the current situation will have an effect on your business?
Apart from having a direct effect currently on all our processes, the situation will definitely influence our long-term strategies and plans. First of all, in terms of finances – we need to update our sales targets and expenses. Then we have to regroup our activities towards both B2B and B2C models. Last but not least, we want to envision the world after COVID-19 – people and companies will experience products and services in different ways. As a result of the crises, they will face additional problems and challenges so we must find focus and prioritize accordingly.
What is your company's immediate response to the situation?
We created a special ESCREO Home package as a solution for home office design and moreover work with children. The price is 52% lower than the regular one and thus affordable for the target group and relevant to the circumstances. We secured our stock and logistics processes to ensure constant deliveries. Our marketing and sales objectives are to stay close to our customers and provide relevant content and offers – timely newsletters, inspirational customers stories, video tutorials on productivity and creativity at home with children, DIY case studies, etc. 
What are the alternatives (products, services) you are now thinking of?
We are lucky that most of our products are suitable for home usage: our whiteboard paint can be applied on any wall and furniture to plan and visualize tasks, write notes or lists to your spouse; it fits any kids room as an innovative whiteboard where children can study, draw or play games.
Another pressing issue during work from home is good acoustics for maximum concentration and focus – usually you need to keep quiet while talking on the microphone and the noise you produce as well as the one from others in the room should be minimized. In order to address this problem we had to speed up the development and actually launched earlier a new product from our roadmap- ESCREO Acoustic Flip for your desk – it is easy to place and made by eco-panels.
Other opportunities exist in the domain of paint production thus we develop interior paint that purifies air and does not allow microbes/viruses retention on the painted surfaces. We believe such kinds of products would have tremendous market potential and customers would value such features much more in the future. 
Has your product roadmap changed and how?  
Yes, it changed. We stopped the development of our products for office space and now pushed the products which are suitable for both home and office productivity. Our strategy was to speed up product development on solutions that are relevant and address the pain of our customers during the crisis but at the same time to be true to our brand, mission, and goals we set at the beginning of the year. For example, the product development of ESCREO GO (mobile acoustic whiteboard partition) suitable for open spaces was frozen whereas ACOUSTIC FLIP was created in less than 2 weeks. The newest product FLIP incorporates acoustic eco-panels which we already presented to the audience but made it in such a shape and form as to be used in the home office.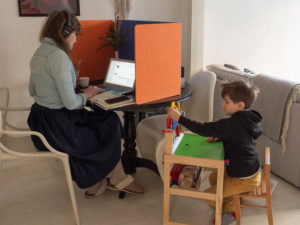 Are you currently focused on short-term survival or rather on the longer game? What are you doing?
At the beginning, we were 100% focused on short-term survival but now 4 weeks later, we understand that the longer game is as important. Why? Because our sales cycles last 3-6 months and even if we survive the initial 3 months we need to secure right now deals that would generate revenue in 6 months.  With starting new initiatives and campaigns we are striving to make sure we will have enough cash flow by the end of the year. 
As a founder, has the thought of a new venture/ completely new life and business direction already crossed your mind? 
Yes, absolutely, but my personal philosophy is to be present and concentrate on what's happening right here, right now. Together with my co-founders I have invested 5 years to build a business from scratch and giving up on it it's not an option. The biggest test is yet to come and it's mostly physiological. Can we endure the pressure and restraints? It's a test for the whole team. Win or learn.
This may also interest you: 
Vol. 2: Housing Tech, Gaida.ai And Setting The Rules Of The New Upcycle
Vol. 3: Events Industry And Evedo's Pivot
Vol. 4: Airlines Industry and Traveltech startup Colibra's new financial product
Vol. 5: E-Scooters, Big Players On Hold And Newcomer Hobo's Attempt To Stay Afloat With B2B Packages
Vol. 6: The Changing Job Market And Why Online Resume Builder Enhancv Is Not Оn A Hurry To Change Its Roadmap
Coworking Spaces In times of crisis: Drop in membership, but long-term gain opportunities