Awards
Three Bulgarian Winners At CESAwards 2019: Investor Of The Year, Social Impact, And People's Choice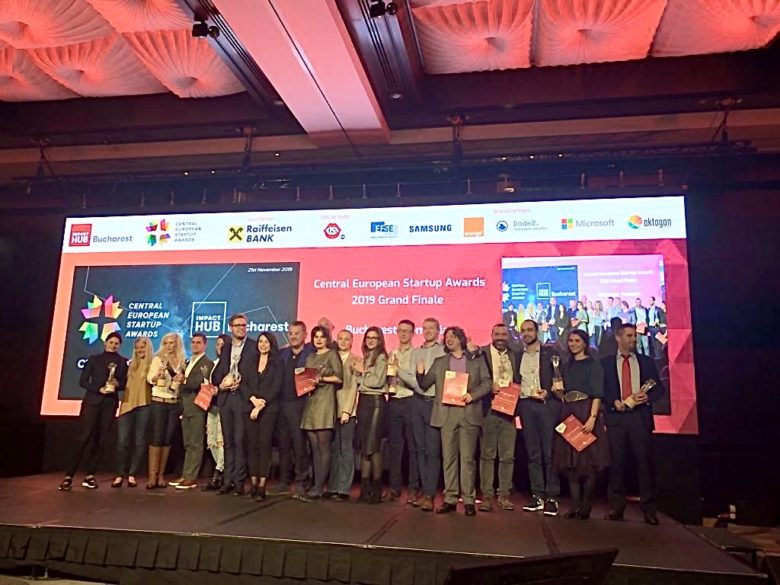 The winners of 2019's edition of the Central European Startup Awards were announced last night at Impact Hub in Bucharest with three Bulgarian companies chosen as the best in a segment. LAUNCHub Ventures, I Rise Mechanics, and Develiot garnered accolades in the categories for Investor of the Year, Best Social Impact Startup, and People's Choice respectively.
This is the second time after 2017 when LAUNCHub Ventures gets CESA's recognition for its efforts in the early-stage venture capital space. Startups part of the fund's portfolio have been performing quite well in recent months with coworking management software provider OfficeRnD closing a new $3m investment round and e-tailer of custom-designed engagement rings Taylor & Hart raising £3.6M back in August. Both companies have generated $2+ million dollars in annual recurring revenue in the past year.
On its turn, I Rise Mechanics gives a  great example of how technology can be used for social good. The high-tech company engineers robotic mobility devices for those with lower limb disabilities, reducing the health issues that result from sitting in a wheelchair for a long time. With the startup's 'Omnibots', disabled people are to also get further independence and higher overall quality of life.

Last but not least, we have Develiot. Again. After working with Sofia Municipality to install 22 air quality monitoring systems all over the Bulgarian capital and winning Microsoft's acknowledgment for being one of the best providers of IoT solutions worldwide, apparently, Develiot has managed to capture the hearts of broader audiences as well. 
"To receive this international recognition just 11 months after we started is huge. Great validation for our team. Great validation for our business model. Great validation for our partnership model. Now we can focus on streamlining our operations and scaling internationally through partners," tells us Miroslav Gechev, co-founder and CEO at Develiot.