ECOSYSTEM
"Together we impact": North Macedonia's first National Startup Summit highlights ecosystem challenges and opportunities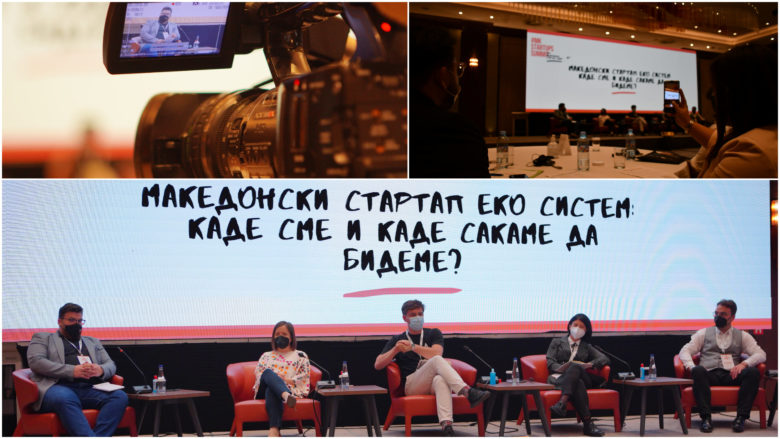 Under the motto "Together we impact", North Macedonia held its 1st National Startup Summit on Friday (May 28th). "Innovative ideas bring progress to the world," said Prime Minister Zoran Zaev in his opening remarks, reaffirming the Western Balkans country's government support for innovators and entrepreneurs.
At the end of 2020, a Startup Council was founded in the Western Balkan country, enabling a structural dialogue between relevant stakeholders and national authorities, headed by Deputy Prime Minister for Economy and Investments Fatmir Bitiqi. "Entrepreneurial spirit contributes to a stable economy," he said at the summit, reiterating the government's commitment to paving the way to success for startup companies through systematic solutions that facilitate services and create better conditions.
H.E. Sybille Suter Tejada, Ambassador of Switzerland in North Macedonia and Kosta Petrov, head of the Fund for Innovation and Technological development (FITD), gave introductory addresses, reaffirming their engagement in the further development of the ecosystem in the country. Nina Nikolic from Startup Macedonia and Kristijan Mileski from Business Impact Lab, organizers of the summit, spoke about the significant progress the country has made in building the startup ecosystem bottom up, thanking SwissEP and FITD for their invaluable support.
North Macedonia has come a long way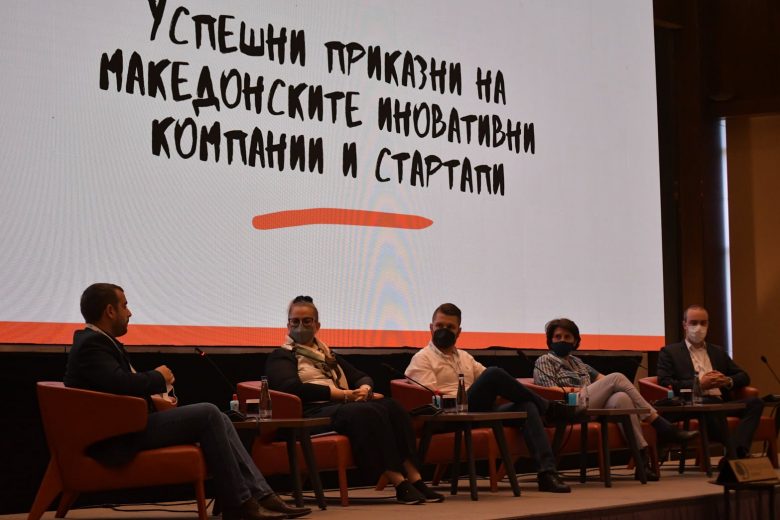 "I was lucky enough to be one of the first participants in the startup ecosystem. Many things have changed, especially since 2016. I see progress in both supporting organizations and startups," said Gjoko Rafajlovski  from SEEU Tech Park, who is member of the Startup Council, in the first panel discussion, which offered an overview of the ecosystem in North Macedonia.
"As a passionate amateur runner, I will use an analogy. Three to four years ago we were ambitious fans and candidates, and everyone was running a marathon and a half marathon. We knew what we had to do, but we were afraid to enter the race. Now, not only are we in the race, but we are 13-14 km past the start line. The moment when surprises start, when you get cramps but you turn around and see lots of smiling faces – that is the moment when you know that you are a recognized player, that you are in a game and you will finish those 21 or 42 km. We need to finish this race," said Vesna Ivanoska from Seavus Accelerator.
+++Entrepreneurs, Innovators, Leaders: Women from North Macedonia Pave Way to Future++
What does it take to succeed?
"In building a successful startup, there are challenges every step of the way. You start with an idea, you go to market, but the market needs something else, so you adapt," said Petar Ninovski from Brainster, explaining the importance of adaptability and product market fit.
"Find your team!" was the next piece of advice that came from the panelists. "Finding people is not easy," said Svetlana Kordumova from Pixyle.ai. "We work with artificial intelligence and hi-tech, so our strategy is to hire people and train them and I'm proud of my team for how quickly they have learned. However, when a company enters the growth stage, there is no time for training. So, the ecosystem has to produce more trained professionals," she added.
Another point Svetlana made is the need to encourage people to make mistakes, as they are opportunities to learn.
"It is important that you learn from your mistakes and define where you want to go next. In the ecosystem, programs used to focus on technology, product development, and very little on sales strategies and marketing. Now I see that more focus is attributed to sales and sales skills. More and more companies are becoming profitable sooner and I think things are moving forward," added Rafajlovski.
A shared sentiment at the end of the panel was that business skills do matter. Entrepreneurs and innovators often forgo the business side and focus on product, service, technological development, which affect their ability to build a sustainable company. They need to be better prepared in the areas of finance, investments, sales, etc.
"Social enterprises face additional challenges in setting up their processes, because apart from maximizing profits, there is another component – aiming to contribute to positive social change," said Asib Zekir, Manager of Ready Recycling, who took part in the "Impact Businesses" panel.
"One thing is for sure – building a startup from scratch requires a lot of knowledge, determination, and a strong team to take you to the top. The greatest feeling in the world is when a client tells you: What you did help me a lot!" said Nino Karas from Code Well.
+++North Macedonia sets up Startup Council to promote country as regional hub+++
Access to funding
"The FITD and accelerators provide mentoring, but also a network of contacts that companies need to know how to use," said Eli Zabevska from SC Ventures.  A separate panel at the summit was dedicated to funding, during which representatives from SC Ventures, XFactor accelerator, CEED Club of Business Angels and ProCredit Bank joined the discussion.
The majority of startups in North Macedonia (60%) are looking to FITD for initial funding and 70% of those who apply receive support. "This makes me proud, because the institution I am part of participates in the development of the startup ecosystem," said FITD head Kosta Petrov. "But on the other hand, it worries me. Because the private sector should be leading us; and at the moment it is the other way around. Everyone says we do not have enough startups. I think we are lacking investors who are willing to take risks. It is time to take risks – the ecosystem requires it," he added, announcing an investment fund that will help develop startups in more advanced phases.
Another novelty in the ecosystem is the involvement of the banking sector. "It is not only about access, but also about the type of funding, the structure. You want a bank that will be able to make a good analysis and give solid advice on how to overcome difficulties. This is what we offer to startup companies," said Milan Damcevski from ProCredit Bank.
What's next?
"We need services that are adapted to the local market and we need more investors," said Gjoko Rafajlovski. "Achieving the dream for a 'startup nation' is actually a strategic decision. We need to set our mind to it and get to work," said Vesna Ivanoska.
"However, we also need to be careful in defining our strategic goals," said Bistra Kumbaroska, a member of the Startup Council. "Today we heard speakers saying that we need a 'unicorn' and I agree. But it will make a huge difference if this unicorn is a startup that pollutes the air, or if it aims at protecting the environment, such as AirCare," she explained. Kumbaroska added that the country would benefit from formally defining the terms "social entrepreneurship" and "social innovation", so that the FITD and other supporting institutions could announce open calls exclusively for these kinds of businesses.
As the country moves forward, startups have to remain in the focus of all developments. This is the only way to ensure that the adopted policies reflect their needs. They should be given every opportunity to tell their stories and set an example – either to teach a lesson or inspire future entrepreneurs and innovators.
"There is also a need to increasingly recognize the importance of other industries, apart from IT, and invest in their development – such as agriculture for example," said Vladimir Vuksanovic, co-founder of Orgalife.
Startups, on the other hand, should focus on developing their business skills and choosing their teams carefully. "We also need to develop a 'give back' culture. For example, I found my co-founder in the ecosystem," said Svetlana Kordumova. Investing in the ecosystem helps growth and benefits everyone in it.
"Let's motivate people to start their own companies, this is an area that we can contribute to," said Petar Ninovski. "The mindset of young generations needs to shift – let's educate them on the prospects of being an entrepreneur and teach them that this is something they can truly achieve."