UNICORNS
Tripledot: The latest European unicorn designs simple mobile games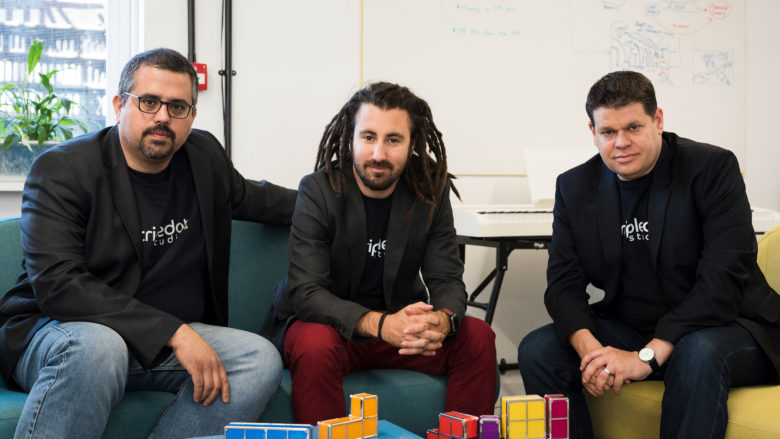 While casual gaming for smartphones is often sneered at in the larger gaming industry, it remains a massive industry. The London startup Tripledot shows how much success can be achieved with such rather shallow games. According to TechCrunch, a new mega financing round of $116 million raises their valuation to a whopping $1.4 billion. That's right: Europe's newest unicorn is best known for a simple solitaire app for mobile phones.
Tripledot has been profitable since it was founded
The Series B round was led by the 20VC fund, founded by Harry Stebbings. Originally known for his popular VC 20 Minute Podcast, Stebbings eventually founded VC Stride and the fund. Other participants in the round include Access Industries, Lightspeed Venture Partners, and Eldridge. The round follows a $78 million Series A in April 2021.
CEO Lior Shiff founded Tripledot together with Akin Babayigit (COO) and Eyal Chameides (CPO) in 2017. According to TechCrunch, the start-up has been profitable since the end of its first year of operation, now has almost 30 million monthly active users across its titles, and has tripled its sales in the past year (without giving the actual number). In addition to the popular solitaire app, the company's portfolio also includes the game Woodoku (wooden blocks meet Sudoku).
The Sixth Hammer: The rise of Bulgarian indie gaming studios
"Want to be the next Activision Blizzard"
The young company has big plans for the new capital. "This fundraising is for M&A," TechCrunch quotes Lior Shiff as saying. Specifically, the plan is to acquire interesting startups that are working on creative ideas. Tripledot wants to complement them with attractive monetization mechanisms and the scaling of games. "We've gotten to the point of having a lot of technology and expertise that we can now leverage, so we want to buy studios, and use our platform to take those great games to reach a much larger audience," added Shiff.
Although Tripledot is still a games developer at heart, the acquired companies should be given the opportunity to present their games to a much larger audience. "We would like to be the next Activision Blizzard," is Shiff's ambition. Casual games have long been a hit outside of the US and China. The sale of Peak Games to Zynga for $1.8 billion in 2020 was one of the highlights.
Casual games become increasingly popular
Earlier this year, simple mobile games reached new heights with the triumph of Wordle, a very simple word puzzle. After users grew into the millions, the New York Times bought the game for a low seven-figure sum. "I think casual gaming is still underserved," says Babayigit. "We think people are now looking for different types of experiences and games. Wordle proves that. There are so many more games that can be made for these audiences."