Gaming M&A
Turkey Achieves First Billion-Dollar Exit In Zynga's Biggest Acquisition Ever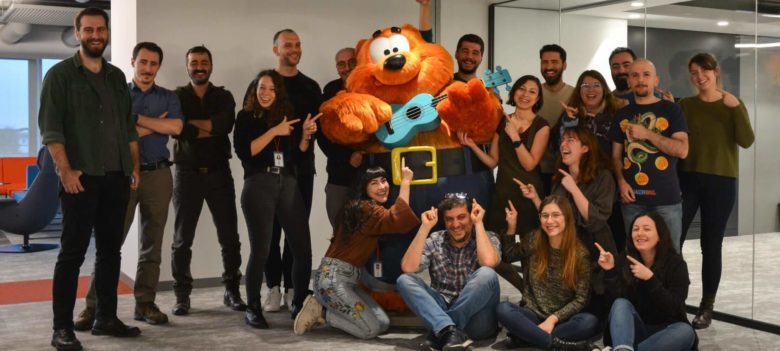 Zynga expects to grow mobile daily active users by 60% after buying Istanbul-Based game creator Peak for $1.8B (€1.62B). The Turkish developer is bringing to the table two of the most popular games in Apple's app store, Toon Blast and Toy Blast, as well as a 100-person team.
"We are honored to welcome Sidar and team to Zynga. Peak is one of the world's best puzzle game makers and we could not be more excited to add such creative and passionate talent to our company," commented Frank Gibeau, Chief Executive Officer of Zynga. 
"With the addition of Toon Blast and Toy Blast, we are expanding our live services portfolio to eight forever franchises, meaningfully increasing our global audience base and adding to our exciting new game pipeline. As a combined team, we are well positioned to grow faster together," continues Gibeau.
Together Toon Blast and Toy Blast have over 12 million daily active users, many of which come from outside Zynga's primary market in the US, which means an opportunity for the American social game company to cross-sell other games from its portfolio.
Zynga confirmed that the deal that is due to complete in the third quarter of 2020 will comprise of $900m in cash and $900m in common Zynga stock.
"This is a monumental partnership not only for Zynga and Peak, but for the whole mobile gaming industry. Both companies share a common vision — to bring people together through games. Peak's culture is rooted in relentless learning and progress, so as we embark on this new chapter in our journey together with Zynga, we remain as committed as ever to our unique culture. We're very excited for our combined future and what we will accomplish together, " said Sidar Sahin, founder and CEO of Peak
Interestingly, this is the second time in the past two years Zynga acquires a Turkish game developer – in 2018, Gram Games joined Zynga's team for $250m. It's also another big exit for the tech ecosystem in Southeastern Europe – just last month two Greek deep tech startups got acquired by Microsoft and Applied Materials respectively, while earlier this year Bulgarian SMSBump realized the biggest exit of a company backed by Bulgarian VCs.