RUSSIA vs UKRAINE
Ukraine: New NFT collection to ensure further crypto donations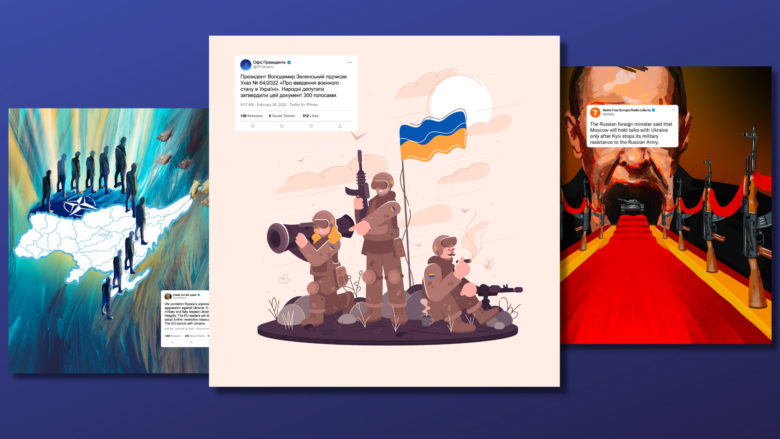 In Ukraine, NFT no longer stands for Non-Fungible Token, but for "Never Forget This". Because the Ukrainian Ministry of Digital Affairs, in cooperation with the NFT platform Fair.xyz, has launched a new NFT collection called "Meta History: Museum of War", which pursues two main goals: Inscribe the war and its consequences forever in the blockchain, make the Russian war crimes unforgotten, and open a new source of donations.
So far, the Ukrainian government has done very well with calls for donations in cryptocurrencies and has been able to collect crypto assets worth more than $100 million worldwide with partners such as FTX or Binance. Protective vests, helmets, night vision devices, or food for the soldiers were some of the items bought with the crypto donations.
"Keep the memory"
So now a new NFT collection is about to start – in a phase in which Bored Ape Yacht Club by Yuga Labs is providing new impetus in a very volatile and hyped market. The mission is "to preserve the memory of the real events of that time, to spread truthful information among the digital community in the world, and to collect donations for the support of Ukraine," according to the Ukrainian Ministry of Digital Affairs.
A smart contract would guarantee that proceeds from the sale would go directly to the official crypto accounts of the Ministry of Digital Transformation of Ukraine in support of the army and civilians.
To date, the NFT collection consists of 54 frames depicting the events since the fateful February 24th. Artists have created small digital works that process the Russian raid on their smaller neighbors, Russian bomb attacks, the Ukrainians going to arms, destroyed tanks, the attack on Chernobyl, and many other events. Each NFT also includes a tweet from official sources and media to support the accuracy and authenticity of what is being shown.
Crypto donations are now stagnating
Criticism has also been leveled – in Hungary, for example, which refused to join the sanctions of the West. On the other hand, thanks are given to those countries that have supported them with arms deliveries, for example. By the way, the NFT collection is not finished yet. It is to be constantly expanded until the war is over.
The sale of the NFTs starts on March 30th. The action was mainly driven by the Ukrainian digital minister Mykhailo Fedorov. The timing is no coincidence. Although crypto donations to Ukraine rose sharply in the first few weeks of the war, they have stagnated recently. The NFTs can be an opportunity to start a new way of getting crypto owners to donate again.
Here's how the direct crypto donations to Ukraine have evolved:
>>> READ MORE: All about the conflict between Ukraine and Russia.