RUSSIA vs UKRAINE
Ukrainian startup community seeks help from Western internet providers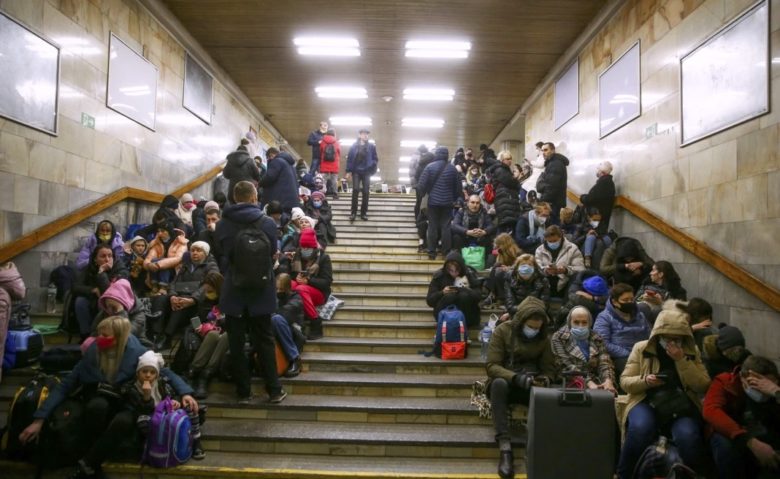 "Writing to you from a bomb shelter." This is how the Ukrainian startup community's dramatic appeal to tech companies in the West ends. These are asked to stop their services in Russia.
"Not only will we defend our country, but we will also fight for democracy and freedom, not just for Ukraine, but all of the free world. For this, we need your peaceful support: modern technology is one of the strongest answers to beat the tanks and missiles attacking our homes and our people," the letter said.
Behind the open letter is the team of the LIFT99 Kyiv Hub – a coworking space that sees itself as the hub of the Kyiv startup scene and is home to a number of young tech companies.
"In this open letter, we ask you to do what is under your control – block your services in Russia and help end Putin's reign of terror. By doing so, you can express solidarity with the suffering Ukrainians and show that not only governments can help with sanctioning Russia."
"We believe that limiting your services in Russia will push the people of Russia to see what is happening, feel accountable for their state's crimes, and stand up against the authoritarian rule of terror. Please stand with us."
The LIFT99 team is also active in other fundraising initiatives and tries to collect funds for the Ukrainian army and NGOs in order to arrange accommodation for refugees and organize rides out of the city.
Partial bans for Russian companies
So far, no Internet companies have responded to the call to block their services in Russia. Meta/Facebook, Google, YouTube, and Twitter have in some cases banned Russian state media and companies from advertising. Russian propaganda media such as RT and Sputnik were also blocked in Western networks or banned by the EU.
But there is no complete blockade of online services for Russia. One must also consider why one should cut off services to the average Russian citizen, who did not decide this war in the first place. However, it is also the other way around. Because Russia itself has partially blocked services such as Twitter, Instagram, or Facebook in order to keep Western news away from its own population. For the Ukrainian government and local media, social media are very relevant channels for informing the world public about what is happening in the country.
New heroes: How Ukraine stands up to Putin in the information war