HR on the rise
Undelucram.ro secures €1M to finance AI integration and further expansion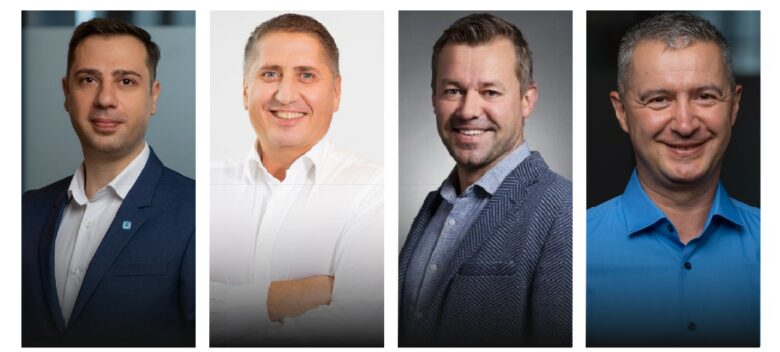 Undelucram.ro, the largest online employee community in Romania and one of the largest in the CEE region, has closed a €1 million funding round led by the Bulgarian VC Sofia Angels Ventures. The round was joined by investment fund Gapminder VC (third investment in Undelucram.ro), Head North, the co-investment platform SeedBlink, and an additional business angel. The new capital will be used for developing new ML and AI algorithms and further expansion in CEE, Asia, and Africa.
"In our role as technology investors, we have witnessed the remarkable impact of user-generated content on established industries. WhereWeWork.com has established a robust business that is strategically positioned to shape and propel the online recruitment and employer branding market. Our community of investors wholeheartedly recognized the team's dedication and business potential, reaffirming their support for WhereWeWork 's vision to expand across diverse geographies," affirmed Andrei Dudoiu, Managing Partner at SeedBlink.
Seedblink expands in DACH region to invest €1.5M in local startups in 2023
New generation HR
Launched in 2011 by the Romanian entrepreneur Costin Tudor, Undelucram.ro has become the regional network of online employer branding and recruitment platforms WhereWeWork.com. 
The platform provides job seekers with information about employers and effective tools for employer branding and targeted recruitment. Thanks to machine learning and AI algorithms, the platform also supports individual users with additional personalized content and tools such as matching the interests of candidates in the job market with those of employers.
Undelucram.ro is among the largest in Europe with over 1.5 million employees registered only in Romania. The company's management aims to have more than 4 million users and a thousand new customers by the end of 2024.
Accelerator-as-a-Software: Bulgarian Icanpreneur aims at €1.2M to fuel further growth
Expansion into new markets in Asia
The company began expanding outside of Romania in 2019, initially in Central and Eastern Europe. Currently, Undelucram.ro is operating in 14 countries: Romania, Bulgaria, Hungary, Greece, Ukraine, Moldova, Czech Republic, Poland, and the MENA area (Algeria, Egypt, Morocco, Tunisia, Saudi Arabia, and the United Arab Emirates). The company plans to expand into new markets in Asia. 
"Undelucram has developed a business with a growth model with very high potential for scaling in the HR field thanks to developing a new, transparent way of interacting between employers and employees. We really liked the fact that the team is very savvy in digital marketing services, but also in technology and HR, takes risks, and wants to grow fast. We believe that this investment can give us a good return on investment, the development plan is realistic and validated by the market", said Milen Ivanov, Managing Partner of Sofia Angels Ventures.
Newly launched EAIF is now the largest representative of the European AI industry