STARTUPS
Accelerator-as-a-Software: Bulgarian Icanpreneur aims at €1.2M to fuel further growth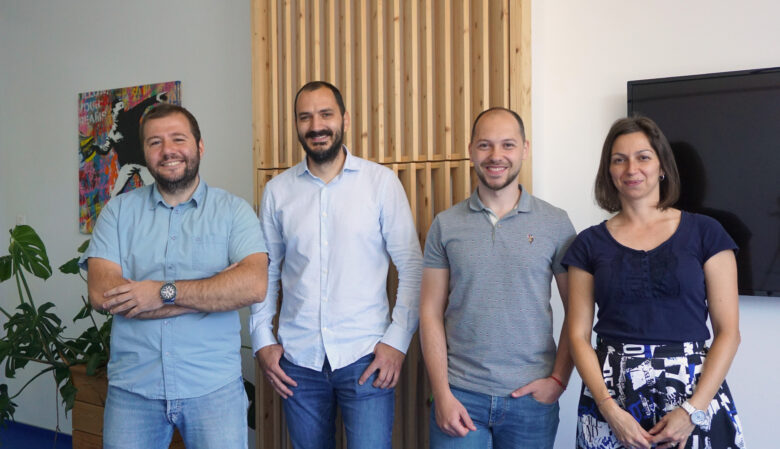 Icanpreneur, the first Accelerator-as-a-Software in CEE, has announced the launch of a pre-seed fundraising campaign, aiming to secure up to €1.2 million in funding in order to fuel the higher-than-expected organic growth.
The Bulgarian startup is on a mission to significantly improve the odds of success of technology startup founders, by providing a guided journey, know-how, and best practices through intuitive software. The current fundraising efforts follow a successful €200,000 angel round held 10 months ago, which valued the company at €2.5 million post-money valuation and was joined by some of the most successful and respected innovators and entrepreneurs of Bulgaria's IT ecosystem.
Bulgarian startup Icanpreneur attracts €200k to aspire more tech entrepreneurs
In less than a year, Icanpreneur has developed the initial version of its Accelerator-as-a-Software, which empowers technology entrepreneurs and innovative teams worldwide to start from an initial idea and reach a product/market fit. The primary focus of this version of the accelerator is to facilitate effective market validation of these initial ideas, enabling their evolution to address significant market needs.
All of that is enabled through a practically-proven guided entrepreneurial journey, delivered with an innovative user experience that allows for effective team collaboration.
"Just days after the launch we have won the hearts of over 50 customers. Yes, we have won their hearts, as they are not only actively using the product, but have become vocal ambassadors of our unique approach to entrepreneurship. We are acquiring customers faster than expected and thus we decided to seek funding earlier to fuel the growth", said Vesko Kolev, Founder and CEO of Icanpreneur.
"We are witnessing an unprecedented wave of new founders, especially in the technology world. However, they are following the traditional way – seeking know-how from dispersed sources in various formats. This could be done better through a guided software-based journey. With Icanpreneur this is finally a reality", said Svetozar Georgiev, an angel investor in Icanpreneur and Co-Founder of Telerik, Telerik Academy & Campus X.
The funding will be invested to accelerate the speed of development of Icanpreneur as a product and as a go-to-market in the next 12-24 months. The company has the ambition to capitalize on the emerging entrepreneurship trends, particularly around AI in the Central and Eastern Europe, EU, and US markets and the capital raised in this campaign will enable that to happen far more aggressively.
The company also announced today its Icanpreneur Early Adopters Program, providing exclusive access to 200 super early customers, who will actively contribute to shaping and improving the platform while working on their own startup or product ideas. The Early Adopters Program, together with the platform itself, are expected to have a significant and far-reaching positive impact on the Bulgarian ecosystem.