EdTech
Bulgarian Virtual Classroom Platform Vedamo Raises Funding from BrightCap Ventures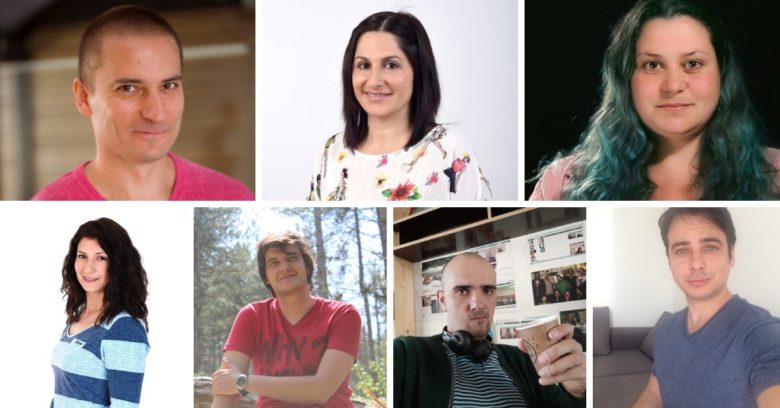 "Until recently, it was very difficult for edtech startups to create some real change in the education sector but now with the need for distance learning caused by COVID-19 suddenly the education sector is the one looking for a change," tells Trending Topics Daniel Lorer, a partner at venture capital firm BrightCap Ventures. One thing leading to another, after a few months of quick growth, the Bulgarian virtual classroom platform Vedamo has received an investment from the VC. This is the second deal for BrightCap in the span of two weeks after the participation in Pliant's latest round. 
Vedamo will use the funds to scale its proposition across the globe and attract more clients and partners. Currently, Vedamo's main markets are Europe, the US, and Asia, and the company serves about 20, 000 educational organizations in total.  
"I am really impressed with the stamina of Vedamo's founders over the years, now their patience and consistency have paid off," adds Lorer. 
The first-mover's bad timing and the pivot to new markets
"Back in 2013, we created Proznanie, the first online school in Bulgaria that provided supplementary materials for students from the 1st to the 12th grade. We were entirely focused on the Bulgarian market but the timing wasn't right for a product like this around here. Technologies in education weren't very popular back then. So, we decided to take the software we had created, rebrand, and try to sell abroad," tells Trending Topics Svetlana Savova, co-founder and head of sales at Vedamo, who also has experience as a teacher.
In the beginning, the edtech company focused on small educational centers as they were able to make decisions faster than public institutions. Today, however, Vedamo is used by various types of customers – schools, universities, freelance tutors, vocational education organizations as well as corporate training organizers.  
Making distance education engaging
Vedamo's product has been designed with flexibility in mind, meaning that the platform can be used for the education of five-year-old kids as well as adults. The virtual classroom aims to recreate the in-person teaching experience and it's highly interactive. Unlike other platforms that have been utilized recently such as Zoom or Google Classrooms, the idea here is for the lesson to be like a game where the student is an active participant, not just someone who's watching at a shared screen. There are features that allow writing, drawing, and breakout rooms.
"Besides the virtual classroom, we created lots of know-how for teachers – how to move their content online, how to teach virtually, everything from A to Z," points out Savova.
In terms of business model, Vedamo has implemented a standard SaaS model – a virtual classroom goes for €20 per month, while the subscription for an additional learning management system costs another €35 per month. 
Startup with a social impact
"The very first users of our software were kids in the oncology hospitals in Bulgaria – they used the platform to continue learning even when in isolation. After that, we started working with other underrepresented groups – for example, refugees and people from the Roma ethnicity. We have many Bulgarian schools abroad that use Vedamo – that was actually the reason we won an award for social innovation at the national contest Innovative Enterprise of the Year," tells us Savova.
Now, that the role of technology in education is increasing and schools and educational organizations from all over the world are adopting either an online or a hybrid model of teaching, it's indeed a good opportunity for Vedamo to grow fast and capture a significant market share. Of course, now, the company will also have to deal with the reality of remote sales and partnerships but with its efforts to date, the direction of the market, and the new investment at hand, Vedamo has a promising basis to build upon.