Beauty Tech
VivaTech 2023: How cosmetics giant L'Oréal is taking over the tech industry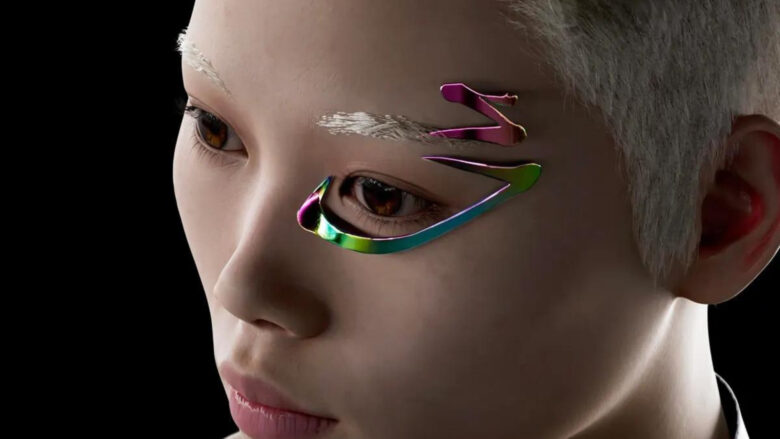 The French world market leader in the cosmetics sector L'Oréal attracted some attention with several technological innovations at the VivaTech 2023 in Paris. Despite its success in the beauty industry, L'Oréal has been working on establishing itself as a technology player since 2012. The company is now presenting new beauty tech devices and AI applications that will shape the beauty industry in the future. This includes devices and apps for hair and skin analysis as well as virtual makeovers via smartphone or PC screens.
For Women in Science 2023: "25 years fighting persistent stereotypes and unconscious bias"
Inclusive, personalized, and sustainable beauty
L'Oreal divides its innovations into three categories: inclusive beauty tech tools, personalized beauty tech, and sustainable beauty tech solutions. The inclusive beauty tools include, for example, a device called Hapta, which is intended to make it easier for people with restricted mobility to apply makeup.
The "Ready in a Click" AR feature, on the other hand, is mapped to L'Oréal's personalized tech solutions and is a collaboration with Microsoft Teams. The nature of the feature is a beauty filter (similar to those on TikTok and Instagram) that offers complete virtual makeup for online meetings.
The sustainable aspect of the presented by L'Oréal beauty innovations is not what one might expect. One of new tools is said to save up to 6.8 billion liters of water when washing hair.
€1 billion invested in beauty tech
At the press conference at VivaTech, Barbara Lavernos, Deputy CEO responsible for research, innovation, and technology at L'Oréal Group, revealed that the company has invested €1 billion in beauty tech by 2022. Disclaimer: Brands as Lancôme, Maybelline New York, Shu Uemura, Kérastase, and La Roche- Posay, belong to the L'Oréal group.
"This is about the goldmine of our peerless beauty database – the largest and richest in the world when it comes to beauty. This treasure trove encompasses everything from ingredients to the science of hair and skin, to beauty routines and consumer insights since our company was founded over a century ago. We have over 5,000 terabytes of data in our L'Oréal beauty tech platform," Lavernos said at VivaTech 2023.
Seems like it is all about data when it comes to technological innovations. "The hyper-personalization and precision technology of the L'Oréal Group can only be achieved with the help of generative AI," Lavernos adds. Rich database and AI-based tools. According to L'Oréal itself, with 20 global research centers and a research and innovation team of over 4,000 scientists, inside and 3,000 technology experts with full force on actively shaping the future of beauty and becoming a beauty tech powerhouse.
Hapta: Support for physical limitations
This year, L'Oréal was at VivaTech for the seventh time. Lancôme presented Hapta, a tool that aims to enable or make it easier for people with physical disabilities to apply makeup. The device is similar to stabilizing aids already on the market that help people with hand tremors or limited mobility to eat independently. Soon a similar device for applying mascara is going to be launched.
Diagnostic tools like the La Roche-Posay Spotscan also belong in this Beauty Tech classification. Developed in collaboration with leading dermatologists, this free diagnostic tool is designed for acne sufferers. From just three selfies, Spotscan analyzes and scores skin to recommend a personalized La Roche-Posay routine.
BrowMagic: Perfect eyebrows in seconds
Personalized beauty tech solutions include Shu Uemura's 3D shu:brow – better known as BrowMagic. Brow Magic is a home electronic eyebrow makeup applicator designed to achieve perfect eyebrows in seconds without wasting time and buying different products. The device was developed in collaboration with Prinker, a company that specializes in printed, non-permanent tattoos.
Up to 65% less water consumption by hairdressers
The Water Saver from L'Oréal Professionnel is a tool that was developed in collaboration with the Swiss startup Gjosa and is said to reduce water consumption in the salon by up to 65%. L'Oréal promises "If 100,000 salons use this technology, they can save up to 6.8 billion liters of water." The Water Saver is intended to inject hair products directly into the water used. These then come into the hair with the help of the shower head.
Sustainable fashion: Romanian Dressingz raises €300k in a crowdfunding campaign
Tech focus since 2012
Since AI topics are currently enjoying more attention, this naturally also has an impact on the beauty industry. L'Oréal has actually been active in the (beauty) tech sector since 2012 and has had its own tech incubator since then, created with the aim of regularly developing and launching new beauty technologies.
The tech incubator is active in the USA, France, and Japan. The core team consists of over 30 employees, including physicists, engineers, UX specialists, hardware designers, and data scientists, who work together in an interdisciplinary manner to help L'Oréal transform itself from a leading beauty technology provider.
Cost and criticism
Technological innovations could be controversial, especially if they are aimed at the general market. Be it a lipstick applier, a skin diagnostics device, or a gadget that draws the perfect eyebrows – such products come at a price.
Hapta, for instance, is expected to hit the market in late 2023 and will cost around $199. And, there is already backlash from the competition on the cost issue associated with inclusivity. A Human Beauty article takes a negative view of the beauty tech tool:
"At first glance, it seems like a step in the right direction towards accessibility in the beauty industry. While L'Oréal has been praised for the launch of HAPTA, I have to wonder if the high price tag truly aligns with their supposed commitment to accessibility."
AI Act: The first artificial intelligence regulation in the EU