Women in science
For Women in Science 2023: "25 years fighting persistent stereotypes and unconscious bias"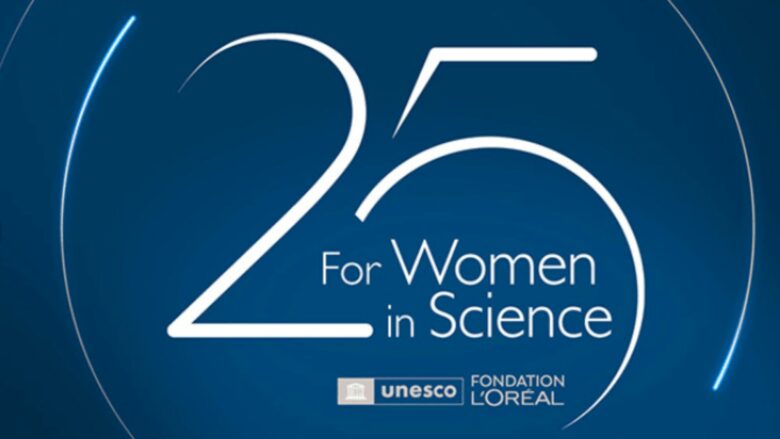 The "For Women in Science initiative", launched in 1998, is a collaboration between L'Oréal and UNESCO. The aim is, on the one hand, to honor internationally leading female scientists and to support young female researchers with scholarships, but also to counteract discrimination against women in the field of science.
The 25th anniversary was celebrated last Thursday evening at the UNESCO headquarters in Paris. This year, in addition to the five main winners, three other special researchers were recognized who, although forced to leave their home countries, have not given up their scientific activities.
A new €85M Institute for Computer Science and AI opens doors in Bulgaria
Improving the position of women in research
In line with the motto "The world needs science, and science needs women", the basic intention of the cooperation program is to improve the position of women in research.
"The For Women in Science program combines 25 years of unwavering commitment to fighting the invisible violation and discrimination of women in science, 25 years of fighting persistent stereotypes and unconscious biases," said Jean-Paul Agon, President of Fondation L' Oréal and Chairman of L'Oréal.
On June 15, 2023, the awards were presented at the 25th Anniversary Gala Celebration. The five winners were selected by an independent jury. Among the jury members was Professor Artur Avila, Professor at the Department of Mathematics at the University of Zurich, Associate Researcher at IMPA in Rio de Janeiro, and Fields Medal winner in 2014.
Celebrating Women's day: 15 female-led businesses that create a better tomorrow
Chemistry, bioinformatics, mathematics & Co.
The winners of "For Women in Science 2023" were recognized in areas such as chemistry, mathematics, and computer science. Each of them received an award of €100.000 to support their further research. They include:
Prof. Suzana Nunes in the Department of Chemistry: She was recognized for her work in developing innovative membrane filters for efficient chemical separation with a reduced carbon footprint.
Prof. Anamaría Font in the Department of Physics: She is recognized for her contributions to theoretical particle physics, in particular to string theory and its effects on the structure of matter and quantum gravity.
Prof. Aviv Regev in the field of Bioinformatics: Using mathematics and computer science to revolutionize cell biology, she has helped improve the discovery and characterization of billions of cells in the body and fight diseases through better diagnostics and therapeutic options to support.
Prof. Lidia Morawska in the Department of Earth and Environmental Sciences: She is honored for her research on air pollution and its effects on human health and the environment, especially atmospheric particles.
Prof. Frances Kirwan in the Department of Mathematics: She is recognized for her work in pure mathematics, combining geometry and algebra to advance understanding of the classification of geometric objects and support mathematical descriptions of the universe.
The Big Reset: Women in Times of Transformation. Impact with Femininity.
Three special prizes for exile researchers
L'Oréal and UNESCO also asked three exiled female researchers to take the stage this year. The winners were able to look forward to medals and, above all, financial recognition, which should help them to continue working in their respective specialist areas. The names of the special winners are Mursal Dawodi from Afghanistan, Ann Al Sawoor from Iraq, and Marycelin Baba from Nigeria.
Each of them had to interrupt their scientific career in their home country but continued their research abroad. The trio benefited from either the Program d'Accueil d'Urgence des Scientifiques en Exil, also known as "PAUSE", or the Scholar Rescue Fund of the Institute of International Education.
A particular speech at UNESCO Headquarters clearly touched those present. It was that of Marycelin Baba, a molecular biologist who was displaced to South Africa and Kenya as a result of terrorist attacks in her native region of Nigeria. With her speech, she also wanted to encourage women who, like her, were confronted with obstacles caused by family, religion, marriage, politics, and culture.
Smartskin: Replica of Human Skin Feels More Than the Real Thing
4100 graduates from over 110 countries
For the past 25 years, the L'Oréal-UNESCO For Women in Science International Awards have honored five outstanding women scientists for their contribution to the advancement of scientific research. First under the name Helena Rubinstein International Awards for Women in Science, since 2000 under the title For Women in Science. The initiative has produced more than 4,100 graduates worldwide. Over 500 scientific experts from different countries were involved in the selection process. The initiative's programs span over 110 countries, with 53 national and regional programs implemented.