Fun side of AI
We asked ChatGPT for startup ideas and…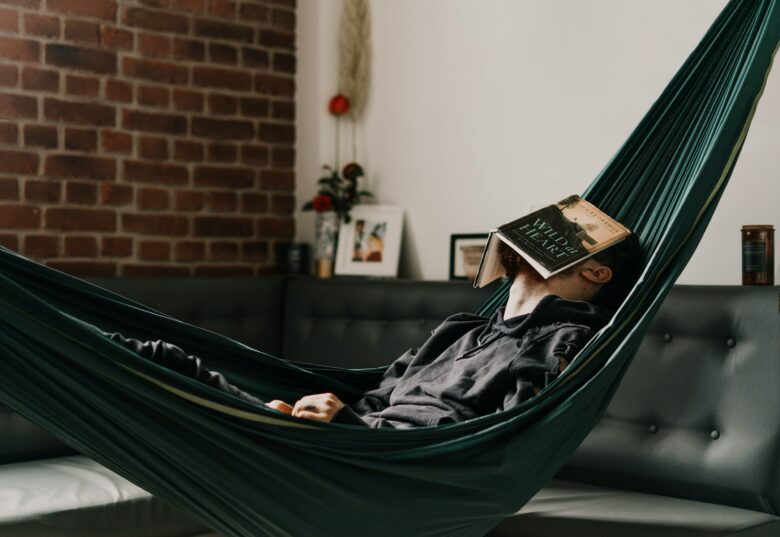 Times of crisis are times for founders, they say. Dropbox, WhatsApp, Instagram, Airbnb, all children of the financial crisis of 2008 and 2009, shape the web today. The COVID-19 crisis also set the beginning of many successful business ideas. Since the second half of 2022, however, times have been challenging and founders are fighting against down-rounds with mass layoffs. But that also means there's new space alongside it to do things differently and build the next unicorn. But which one?
Those who don't have the next "Billion Dollar Idea" in 2023 are lucky enough because they can ask the ultimate brain – the AI. In particular ChatGPT, which has now also been integrated (in a slightly different form) into Microsoft's search engine Bing and into the messaging app Snapchat. So: Just ask artificial intelligence which concept could be used to build the next unicorn and see what happens.
ChatGPT spits out the first "Billion Dollar Ideas"
ChatGPT, recently available in the premium version in Austria and Germany, has a number of ideas ready. With the words: These ideas are just a few possibilities that don't exist yet and could be successful in the future," ChatGPT spits out the following list:
Personalized healthcare: A startup offering personalized healthcare plans and treatments based on genetic testing and other individual factors could be a promising business idea.
Virtual Personal Shopping: An app or service that connects online customers with personal shopping assistants who make recommendations and make purchases based on the customer's preferences and needs.
Virtual Fitness Classes: An online gym offering live classes and personalized workout plans accessible from the comfort of your own home.
E-sports Management: A company that manages professional e-sports teams, hosts tournaments, and nurtures professional esports players.
Artificial Intelligence-Based Recruiting: A platform that uses AI algorithms to find applicants who best match a job description based on their skills, experience, and personality traits.
Augmented Reality Furniture: A company that displays pieces of furniture in augmented reality software so customers can see what the furniture will look like in their home before they buy it.
Blockchain-based energy trading platform: A platform that enables electricity producers and consumers to trade energy via a decentralized blockchain platform.
Virtual Interactive Learning Program: A company that offers an interactive learning program that provides students with a personalized learning environment in which they can set their own pace.
AI-based Chatbot Platform: A platform that enables businesses to build and integrate AI-based chatbots to automate and improve customer support.
Virtual Travel Platform: A platform that offers virtual travel opportunities to give customers a realistic idea of ​​the destinations they want to visit.
However, ChatGPT is also kind enough to point out that it is important to "conduct thorough market research and develop a sound business strategy in order to maximize the chances of success". Unfortunately, there can be "no guarantee that a startup model will make you a billionaire. Successful startups require hard work, excellent execution, and also some luck." Ah, too bad we thought ChatGPT might as well implement the hack then.
At the same time, doubts also arise. Wait a minute, "AI-based chatbot platform", "augmented reality furniture", and "virtual fitness courses", haven't they been around for a long time? And, wait… didn't some unicorns come out of it? Generally, don't these ideas feel kind of 2020?
Oh yes, that's right, ChatGPT can't even throw out 2023 ideas because the AI ​​was only trained with data up to 2021. That probably explains why hot buzzwords like Web3, ClimateTech, or Hydrogen are missing.
Bing Chat has a few ideas too
So over to Bing Chat. A new better version of GPT-3 is integrated there, and Bing Chat also has the advantage that it was not only fed with data up to 2021 but can also evaluate current information from the network. So what does Bing Chat give us? Here is the list:
Establish a men's underwear brand (sounds promising!)
Build an NFT marketplace platform
Build a construction company
Develop a hair care line
Open a recruitment agency
Offer a crypto cybersecurity system
A platform for online tutoring with AI-powered personalization
A marketplace for sustainable fashion with blockchain certification
A service for personalized travel plans with local experts
A virtual pet app with augmented reality
A tool for automatic transcription and translation of podcasts
A platform for virtual team-building activities
A personalized shopping advice service
A tool for automated email marketing campaigns
An app for airport information and services
A shop for homemade products such as soaps, candles, or jewelry
Finally, an NFT marketplace platform is proposed! And construction companies and hair care lines are always needed too! While ChatGPT sells the list above as its own ideas, Bing Chat is kind enough to reveal where it got its ideas from. It quickly becomes clear that the startup ideas from Y Combinator, Nerd Wallet, Simplified, or TEDx Talks were copied together.
But then the disappointment. "It's not easy to find startup ideas that nobody has done before. Many ideas have already been tried or have not proven to be feasible or profitable," reveals Bing Chat. "A better approach is to generate startup ideas that solve a real problem that you or other people have. To do that, you need to do some research about the industry you want to start a startup in, talk to potential customers, understand their needs and pain points, and come up with creative solutions to address them ."
And the hunt for the billion-dollar idea continues…
This is what Microsoft's ChatGPT attack on Google Search and Chrome looks like