⭐CEE STAR OF THE WEEK⭐
Yieldigo: The Czech Startup That Makes Retailer's Pricing Predictable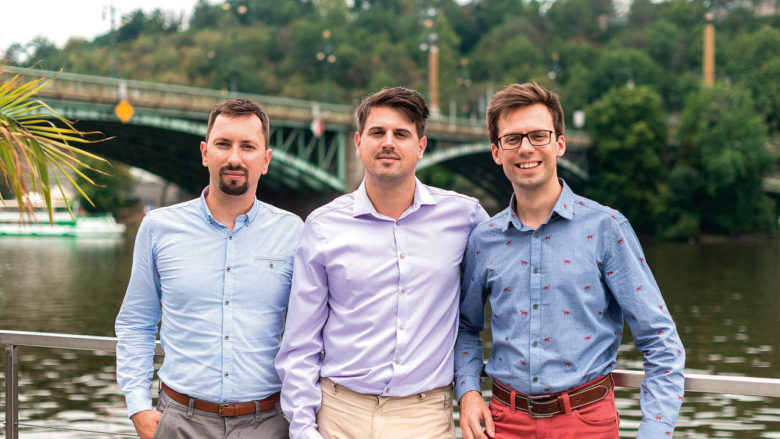 "CEE Star of the Week" is our weekly series of short stories where we present a company from Central and Eastern Europe that has recently achieved something significant – closed an investment round, won a prize, successfully launched on a new market, made a prominent hire, etc. The stories can be found both on trendingtopics.at and trendingtopics.eu.
Markup pricing, vendor pricing, competitive pricing, or psychological pricing? These are only some of the strategies that retail managers consider when designing the right mix to increase the profitability of their stores. In order to help retailers price their product both more intelligently and more easily, there comes the AI-based data-driven and customer-centric solution of the Czech startup Yieldigo.
With a mission to create the best in class pricing platform for retailers, make their everyday pricing enjoyable, help them meet their business objectives, and communicate value to customers, the startup recently raised €2m in seed funding in order to expand its solution and reach more clients. "To us, price means communicating value – not just a number on a price tag" says David Klecka, the co-founder and CEO of Yieldigo.
How was the idea of building an AI customer-centric platform born?
The startup was founded in 2016 by three Czech mathematicians – Radim Dudek, Jiri Psota, and David Klecka. Initially, the three co-founders were involved in mathematical research for ticket pricing but then they decided to apply that experience in the retail sector. And that is how they came up with the idea to build a system based on transactional data which can predict how a customer is likely to decide in different situations.
What is the solution that Yieldigo provides and how does it help its clients?
Yieldigo assists online and offline retailers to overcome their pricing challenges and transform them into optimal prices. Being customer-centric and based on AI, the platform allows pricing managers to calculate the optimal everyday prices to meet their business objectives. The technology that the startup uses is based on chain specific customer behavior that is captured from real-time transactional data and selected pricing strategy. And because human behavior is changeable and difficult to predict, the future-proof AI technology of the platform is constantly supported by human pricing experts.
The three main challenges of retailers that Yieldigo tackles are foreseeing the impact of pricing decisions on business objectives, predicting the key attributes influencing customer behavior, and solving the price complexity that arises from having a large assortment width and dynamic changes in store inputs. The platform relies on internal data, competitive business intelligence, and general market trends in order to help its clients increase their market share, enhance their planning accuracy, and achieve better profitability.
What is the business model of Yieldigo? 
Yieldigo offers SaaS solutions based on advanced mathematics and AI to revolutionize the way retailers make their daily and strategic decisions on pricing. By generating prices to maximize the profit and revenue of its clients, and at the same time accounting for their business guidelines and objectives, Yieldigo ensures that the inventory controls are aligned with the corporate objectives. The platform works as an AI price optimization plugin and provides its B2C retail clients with a risk-free approach through its "Pricing-as-a-Service" offering with no integration costs. The clients of the startup are both brick-and-mortar stores and online retail shops and they comprise a network of supermarkets, pharmacies, and drugstores.
How does Yieldigo intend to use the raised funds?
The startup plans to invest the resources into fueling its growth on the European market as well as for more R&D and team expansion.
"We will use this investment to accelerate and strengthen Yieldigo's expansion in the European retail market and to finance further development and applied research. The funding will take us one step closer to our goal of becoming the world's most sought-after next-generation tool for automated pricing," explains Yieldigo co-founder, David Klecka.
Who are the investors that led the round?
The three investors who financed the €2m seed round are the American Alchemist Accelerator from Silicon Valley, the Hungarian VC fund PortfoLion, and J&T Ventures. The Alchemist Accelerator is a venture-backed initiative that offers a six-month program to help seed companies raise their first rounds.
"Technology-driven retail sector is one of our core targeted investment segments at J&T Ventures. Yieldigo has the potential to become a global leader in AI retail pricing optimization, and ever since we've first met with the Yieldigo team, we uncovered a robust and scalable product, proven business model and traction, and smart, ambitious founders, with an outstanding team," comments Adam Kocik, Managing Director of J&T Ventures.
"We are looking for ambitious teams with deep domain expertise and global vision. In the Yieldigo team we found exceptional mathematicians who are ready to make an impact in retail", adds Aurel Pasztor, Partner at Portfolion Ventures.
What are some of the other major achievements of Yieldigo?
The startup has received the prestigious Cool Vendor recommendation from Gartner – a milestone that few Czech companies have ever met. Their innovative AI technology has also won the 2019 Microsoft Awards in the FMCG & e-Tail category. The Prague-based startup also takes pride in its continuously growing team, which currently consists of 35 people, and highlights that among their global clients is the Nielsen consulting company.
What is the next big step for Yieldigo? What are the vision and the goals for the near future?
During the past three years, Yieldigo has been approaching potential customers across Europe – from Spain to Russia, in order to tailor its service to them. Now, according to David Klecka, the startup has gained the necessary inertia to grow more dynamically. And in order to do so, it plans to increase the number of its employees from the current 35 to a hundred within three years. "It is another step for us to fulfill our visions. Our company is still in its infancy, but we have great ambitions and it turns out that we are probably out of the box when people around us trust and support us," shares David Klecka.
Klecka also expects that The Alchemist accelerator could support Yieldig's efforts to expand in the United States. "It is a great success for us to be a purely Czech company in America, but we have left a good reputation in Silicon Valley, so we also got an American investor on board. At the same time, we have a lively communication channel, so if we need anything, we can turn to someone in Silicon Valley," explains Klecka.