150 million euros: UNIQA Ventures is looking for the next unicorn in CEE after UIPath, Rohlik and Bolt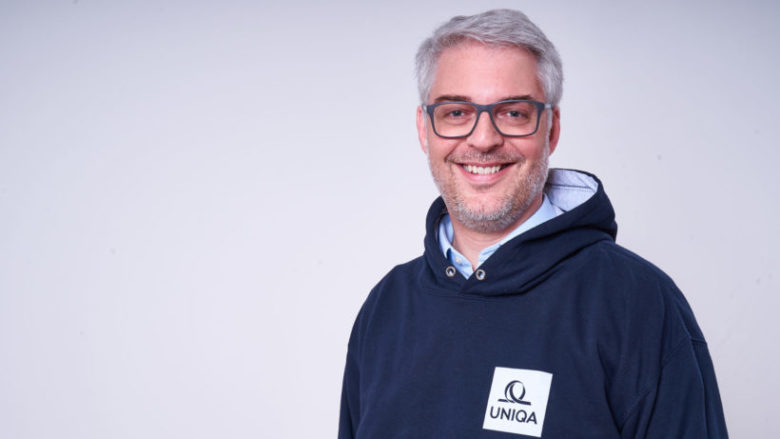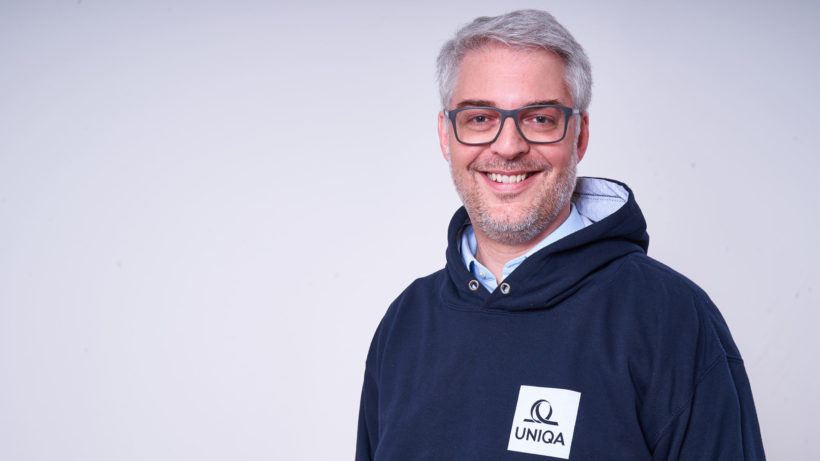 150 million euros for startups: UNIQA Ventures, the venture capital subsidiary of the Austrian insurance company UNIQA, is doubling its venture capital for Series A investments with a focus on the CEE region. "Not only do we consider CEE to be an incredibly interesting economic region, but it is also where things are really happening in terms of startup investments. 34 unicorn startups such as Skype, Uipath, Bolt, DocPlanner, Rohlik (known in Austria under the brand gurkerl.at) are proof that CEE is a fantastic region for startup founders," explains Andreas Nemeth, CEO of UNIQA Ventures GmbH.
Bold investments in the future are part of the company's self-image – which is also proven by the early investment in the unicorn Bitpanda. With the fresh capital, the company is now on the lookout for the next unicorn – and there are already 34 of them in CEE. The region has experienced an enormous upswing in startup investments in recent years.
UNIQA Ventures leads the way in CEE
For five years, UNIQA Ventures has been supporting young companies in the early scale-up phase with growth capital. With investments of more than 65 million euros in over 30 investments, five exits and one unicorn, the balance sheet to date is impressive. This makes the company one of the leading VCs in CEE in the areas of FinTech, InsurTech, Digital Health and Mobility.
What is UNIQA Ventures' secret of success? "A lot has happened over the last five years and we are happy that we were able to even exceed expectations in many respects. As a financially oriented VC fund, the return generated is of course crucial for us – with significantly more than 20% p.a., we are very satisfied," Nemeth is pleased to report. "I think a very important success factor is our setup as an independent venture capital fund with a small and powerful team that can quickly execute the UNIQA Group's startup investments according to clear criteria. We combine the flexibility and speed of a venture capital fund with the industry know-how and network of one of the largest and financially strongest financial services groups in Central Europe and CEE."
The advantages of the CEE region
The focus on CEE is quickly explained: On the one hand, it is an incredibly interesting economic region, and UNIQA also already serves around 15 million customers there. The region offers many advantages for startups, such as a well-educated, tech-savvy workforce, a high degree of flexibility, willingness to perform and entrepreneurial spirit, as well as a business-friendly attitude. In comparison to Western Europe, valuations are also significantly more attractive, Andreas Nemeth knows. UNIQA spreads its own investments across Europe: "We have about half of our portfolio in Austria and CEE, which illustrates how important the region is for us, while the other half of our investments are spread across Western Europe."
This does raise the question of differences and similarities – Eastern Europe is quite different from Austria and Germany in some respects, one might think. Andreas Nemeth disputes this: "I don't see such big differences anymore. It seems to me that CEE has even overtaken Austria and Germany in some aspects. Germany is, of course, a large market, while most markets in CEE, with the exception of Poland and Romania, are comparably small to Austria and therefore startups are very internationally oriented from the very beginning.
In terms of startup density, some countries in CEE – especially in the Baltics – are well ahead of the german speaking region. Similar to Austria, startups in the seed phase still find money from local investors. From Series A onwards, however, international investors are dominant, especially from the USA and Asia. As in Austria, we have been seeing more and more mega-rounds in CEE for two years now. The specialty of the CEE regions is primarily enterprise software, while sectors that we are also very interested in, such as FinTech or digital health, are comparatively underrepresented in CEE."
"The team is absolutely crucial"
There are clear criteria for startups to be interesting for UNIQA Ventures. The focus is on early growth phases, the sweet spot is Series A or close to it. "We are looking for startups that have already found their product market fit and have recurring revenues of around one million annually. The deciding factor, however, is the growth rate and how dynamic the monthly growth rates are," Nemeth says.
And, of course, the founders play a decisive role: "For us, it is not the business plan itself that is relevant, but rather what has actually been achieved and the execution. Therefore, the team is absolutely crucial. In particular, we are looking for complementary teams of founders; the individual founders should complement each other well and work together on a common goal. The last relevant point Andreas Nemeth brings into play is the business model. UNIQA Ventures invests primarily in areas "in which we have expertise," explains the CEO.
He says it is important to be able to use the experience and network of the UNIQA Group. "That's why we focus on the FinTech, InsurTech, Digital Health and Mobility verticals, in which our main investor, the UNIQA Insurance Group, is particularly interested, on new business ideas and on identifying new trends at an early stage. The focus lies clearly on innovative and predominantly digital business models."
"We see ourselves as a temporary partner"
If everything goes as planned, the big goal is the exit: "We see ourselves as temporary partners. A good example of this is our investment in Twisto – the Klarna of CEE from Prague and leading provider of Buy Now Pay Later (BNPL) in CEE. In 2017, we invested in the company in Series A. We went along in the next two rounds and this year we were able to negotiate the exit to the Australian listed payment service provider Zip Money. We wanted to specifically support the startup with capital in the crucial years of the growth phase with the clear goal of generating financial returns."
But to do that, it first needs to invest in the right startups. UNIQA Ventures has 150 million euros available for this purpose, having recently doubled the investment volume. "We want to consistently continue on the path we have chosen. The first 75 million will be exhausted by the end of the year, so we have now increased our funds," Nemeth explains the background. Around half of this capital is to be invested in Western Europe and half in Central and Eastern Europe. This should then make it possible to make some bold investments in the future.
This is also how the UNIQA Group and CEO Andreas Nemeth see themselves: "Starting with investments in startups five years ago was a courageous decision. Today, we are already reaping the rewards and look forward to accompanying and supporting many startups in Austria, CEE and throughout Europe in their scale-up phase over the next five years as well."