Startups
Four Companies Join the Second Cohort of Innovation Starter Accelerator: EdTech,MedTech, EVs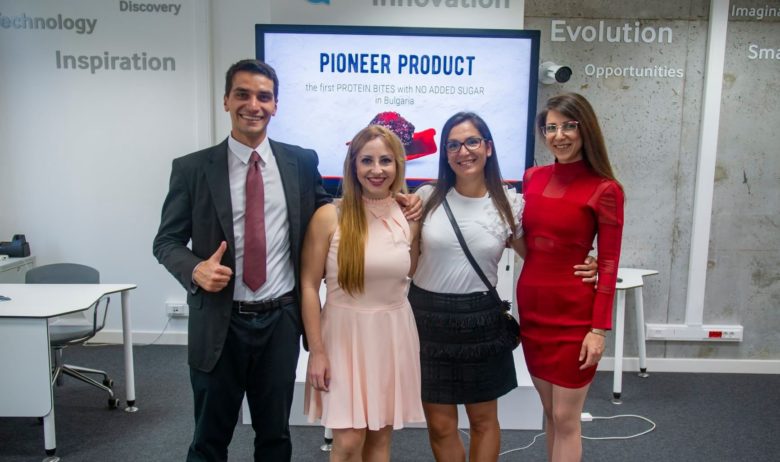 After a careful selection process among 167 startups and young businesses, Innovation Starter, an active pre-seed, and seed fund in the local scene announced its second cohort of four companies that will receive funding and go through a three-month acceleration program. During this period, the companies will be working on developing their project ideas while receiving mentorship and guidance from experts in their fields.
Recently, even though Innovation Starter initially planned to invest between €10k and 60k in each company, it increased its investment limit to up to €100k per company.
On Monday, September 7th, companies from the first cohort of the acceleration program – Cardinal Bites, Nosiya, Cintelly, and Capsibo – presented their progress and project ideas in front of investors and partners of the accelerator. A few weeks ago, Innovation Starter Accelerator also announced that it is partnering with Veolia, the French corporation specialized in water, waste and energy management, so circular economy startups are expected to receive support from Veolia as well. 
The new stars
Travel by electric is a new type of rent-a-car company that offers electric cars for tours around Bulgaria. The firm offers different routes that explore emblematic places in Bulgaria. When choosing, for example, to tour sites on the UNESCO list (one of the existing programs) with the company, travelers get a full program that includes information about the charging stations in the area, recommendations for resting places, as well as quick contact with the team behind.
Pixel Company – Geographic Innovations Studio is an educational platform designed for children to help them better understand geography. Founded by Evgeniya Sarafova, a Professor at Sofia University, "St. Kliment Ohridski", the company has developed a platform that enables students to observe geographical sites in real-time, to modify and easily switch to various maps. The platform is based on Copernicus – the European system for monitoring the Earth created by the European Commission.
IntegraSec is developing environment detectors that can give real-time information for the situation at several locations where the detectors have been set up. The company offers fire and theft detectors as well as ones that offer data for the air (humidity, presence of mold or smoke) and micro composition of the soil at a particular location. Conveniently for the customers, they can check the data and analytics at a special platform and take measurements against a particular problem.
Dripto is a startup that aims to develop a healthcare technology that would enable healthcare workers to track with very high accuracy the quantity of blood/medication that has been transfused into a patient's body. The idea came from doctor Nikola Krivorov and a beta version of the technology has already been developed. The system can be especially useful in hospitals where multiple rounds of blood transfusions and intravenous solution and medication infusions are made.