PORTUGAL
Another mega project follows Europe's largest floating solar park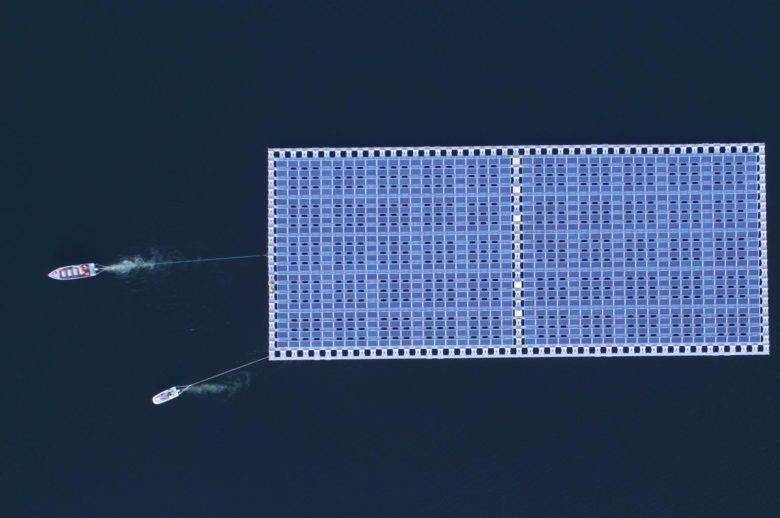 Photovoltaic power generation is becoming cheaper and cheaper, which is why more and more large-scale projects are springing up. In the Portuguese Alqueva reservoir, for example, the largest floating solar park in Europe is being built. The plant, which is being built by the energy supplier Energias de Portugal (EDP), is scheduled to go into operation this July. And a second solar park is already planned, which to a certain extent will clearly "outshine" the first.
A second floating solar park planned
The photovoltaic system in southeast Portugal consists of 12,000 solar panels with an area of ​​more than four soccer fields. The output is around four megawatts. In full operation, it should produce around 7-gigawatt hours per year, enough for around 1,500 households in the region. In addition, a lithium-ion battery should store up to 2-gigawatt hours of energy. In a broadcast from last year, EDP states that the costs for the systems are four million euros.
The solar panels are part of the Alqueva power plant, one of the largest hydroelectric power plants in Portugal. And EDP already has plans to expand the Alqueva project. In April, the company secured the right to build a second floating solar farm with an installed capacity of 70 megawatts, Reuters reports. This would be around 18 times larger than the existing facility, and construction is scheduled to begin in 2025. EDP's goal is to get 100 percent of its energy from renewable sources by 2023.
Photovoltaics on reservoirs and on seas
Floating solar parks are not a new invention. They are usually installed on calm backwaters and at the same time prevent the water from evaporating. In Singapore, a system the size of 45 football fields was planned, which was opened in 2021 and can generate a maximum output of 60 megawatts. The Dutch startup Solarduck is also working on solar farms that can be set up near the coast and withstand waves of up to three meters. A first plant is planned off the Belgian coast.
Bulgarian Solarpro and French GreenYellow to build 4 MW solar plant in Eastern Europe
Now, how does the floating photovoltaic system in Portugal compare to onshore photovoltaic systems? In Austria, the largest photovoltaic system at Vienna Airport is scheduled to go into operation "soon". The start of the 24-megawatt system, which extends over 24 hectares (about 34 soccer fields), was planned for spring. However, Günther Ofner, CEO of Flughafen Wien AG, was certain in a press release at the beginning of March that commissioning was imminent. The plant will then generate around 30-gigawatt hours of electricity per year. That is a good four times the current Alqueva system, but less than half of the planned solar farm.
Alqueva project as a mix of renewable energies
Nevertheless, it is a good idea, especially in countries with high solar energy potential, to use suitable areas for photovoltaic systems. For the energy transition, however, not only photovoltaics must be expanded, but a mix of renewable energies must be used. The Alqueva project in Portugal sets a positive example with hydro and solar power.