Investment
Augmenta: The Greek Agtech Startup That Got A Seven-Digit Investment From Silicon Valley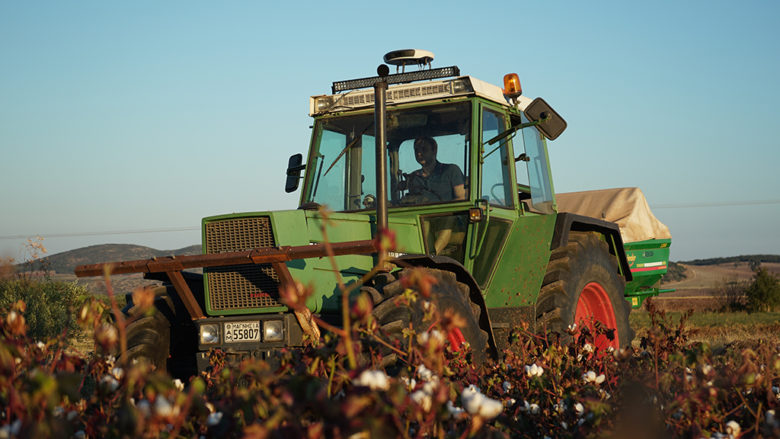 Founded by a team of two farmers who also happen to be embedded systems engineers, the Greek startup Augmenta is on a quest to completely change how precision agriculture works. Moving away from the expensive aerial imagery provided by drones and satellites, Augmenta provides a down-to-earth solution. The company's technology, fitting already owned tractors, sprayers, and spreaders, scans fields and automatically decides how much fertilizer each individual crop needs. The goal? Reduced expenses for chemicals and improved crop yields.
Having already deployed its Field Analyzers in ten countries, Augmenta recently announced another important milestone – a $2.5m seed investment. The round was led by San Francisco-based Hardware Club and the Greek Marathon Venture Capital, which provided the pre-seed funding for the agtech venture as well.
No true innovation without ambition
"We love to back ambitious founders pushing the boundaries of what was considered possible before. We also believe ambition is everything it takes. Dimitris and George have been a prime example, delivering the next generation of fully autonomous precision agriculture for the first time. We have been inspired by their commitment and drive, as well as the novelty and practicality of their solution, and we believe they're just getting started," tells us George Tziralis, a general partner at Marathon.
Is ambition really that important? As big names like Gilette and Coca-Cola have demonstrated, incremental innovation can bring happy customers and consistent business results. Furthermore, it's safe. However, startups like Augmenta show why radical, world-changing innovation is more often attributed to the efforts of startups, rather than those of large corporate players. Instead of trying to create a routine improvement to an existing approach, the augmented farming provider has been focused on finding the most effective solution, not necessarily the easiest one to achieve. 
The future of precision agriculture?
Results so far have been promising. According to tests conducted by the University of Thessaly in Greece, Augmenta's devices lead to the usage of 13% fewer chemicals. Given that up until now fertilizers have represented around 25% of a farmers' input costs, such improvement is far from trivial for the agriculture industry. While some of Greece's 528, 000 farmers might find Augmenta's Field Analyzers a nice addition to their toolset, the company seems headed to the global markets. With this latest financial backing from California, we can expect that the audacious Greek startup will definitely try to tackle the profitability challenge many American farms face today.
More  news from the Greek startup ecosystem:
+ Greek Startup Spotawheel Gets Fresh €5m To Bring Transparency In The Secondhand Cars Market
+ Greek Transfer and Travel Service Welcome Pickups Raises €3.3M to Expand in CEE and the Middle East