Community readsourcing
Books For Entrepreneurial Spirits 3: The Art Of Negotiations, The 10K Hours That Create Superstars, And Masters Of None
Since we see so many book covers and recommendations posted on social media, we guess we have time for reading and listening to audiobooks. So we thought it could be a good time to put suggestions from the ecosystem and collect a list of reads and audiobooks that would help the whole community grow and develop further. Each week we'll be publishing three suggestions. Here are the selections for this week – this selection is quite special for it has two famous books with opposite theses and one that was recommended by two people almost at the same point. Enjoy!
Outliers: The Story of Success
By Malcolm Gladwell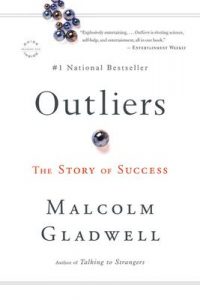 What is it about: How flukes become reality. And amazing stories of famous people and how they started (example: Bill Gates, The Beatles) 
The most important takeaway: It's all about timing, opportunity, a moment in time and you being present in it. Well, and of course, the famous 10,000 hours rule.
Who is it for: Entrepreneurs
Recommendation by Polly Desheva, CEO at webdesh
Range: How Generalists Triumph in a Specialized World
By David Epstein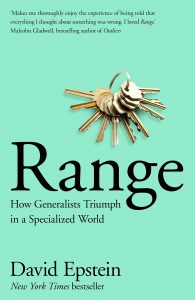 What is it about: Instead of pick and stick (Malcolm Gladwell's thesis of 10k hours in order to attain genuine excellence in any area) to a certain domain, you need ally depth with breadth. They are not enemies.
The most important takeaway: Being "jack-of-all-trades, master of none" is not certainly bad but it will help you be better positioned than specialists to excel in such a wicked world.
Who is it for: For junior professionals who aim for early specialization. A sampling period in a variety of areas is absolutely necessary in order to build general skills before focusing on a certain domain.
Recommendation by Aleksandar Negencov, business development specialist at DEV.BG
Never Split the Difference: Negotiating As If Your Life Depended On It
By Christopher Voss and Tahl Raz
What is it about: Negotiation and human interaction  | Negotiation even in situations where we don't consider negotiating. Full of practical advice for everyday life and not just business.
The most important takeaway: Negotiation is a psychological investigation | Don't Rush, Don't Compromise, and Don't Accept Demands
Who is it for: Founders | Everyone! We pass through tons of negotiations on an everyday basis even if we don't understand that. Turn your disadvantages into advantages: e.g. use the fact that you are emotional
Recommendation by Veronika Milcheva, CEO Argo Ventures Digital, and George Mitev, founder and host of the Start BG podcast (There are two answers to each question as this is the first book that was recommended by two people almost at the same time)