Financing round
Bulgarian fintech Addit raises 500.000 Euro for expansion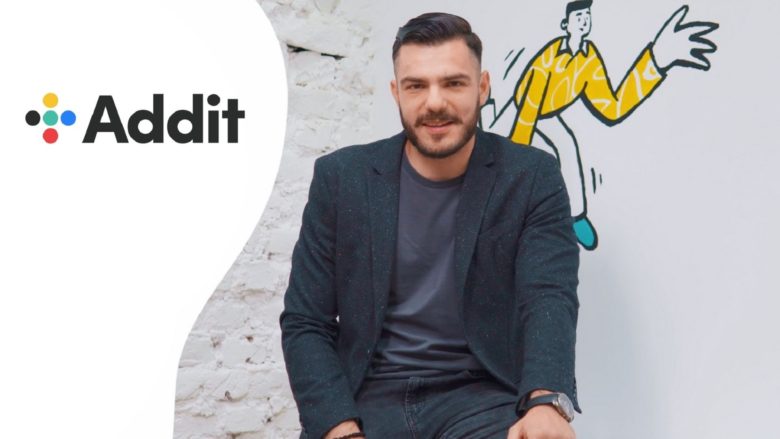 The Bulgarian fintech-startup Addit claims to be the first and only fintech platform in the country built around the device-as-a-service (DaaS) business model. Now its business model proves to be a big success. In a seed financing round, the young company managed to raise 1,1 Million Lew, which translates to about half a million Euro. The new capital comes partially from the Bulgarian venture capital fund Sofia Angel Ventures (SAV). Other business angels and co-investors also joined the round. 
Addit supports circular economy
Addit's web platform is inspired by the idea of circular economy and sustainable development. According to the company's founders, consumers and companies use electronic devices in a fashion that leads to both non-efficient allocation of resources and funds, overconsumption as well as environmental pollution. Modern lifestyle and trends have also shifted people's spending preferences and habits from buying and owning material products towards life-enriching experiences. With the introduction of flexible rent services and a fully digital customer experience, Addit aims to fundamentally change the way people and businesses access, use and value electronics.
"Leading categories are phones, game consoles, laptops and tablets, smart watches and, of course, action cams and drones, along with baby accessories such as strollers, cradles and other equipment, all of which are very suitable for this kind of service. We consider that the demand of these key categories will continue and expect a serious growth. Considering customer behaviour change, wе believe it has already started. New generations are much more focused on being green and using only what they need for the period of time they actually need it. Addit offers all of that in a smart and digital way, just like modern people prefer it", says Strahil Radovski, CEO of Addit.
Startup wants to expand internationally
After successfully introducing the device subscription model to the Bulgarian market, Addit is now looking to expand in neighbouring countries. The investment rationale behind the current fundraising round is additionally motivated by the development plans of the company to launch two new complementary business lines. One is a marketplace for second hand, the other refurbished electronics and innovative financial services aimed specifically at retailers and retail customers. The company expects to start offering the novel services in the second quarter of 2022.
Addit is confident about the potential of the DaaS model, even if it hasn't been fully realized yet. "It gives all companies the advantage of a much more effective market penetration with a pretty easy concept. While the change towards this new model has started in Bulgaria, it does look like people and businesses still need the some time to understand the core of what we do and truly realize the concept and its added value", comments Ani Bachvarova, CFO of Addit.
Landmark deal for SAV
For SAV, the investment is one of the first landmark deals. "We liked the team expertise and their skin in the game. The market of Device as a Service and Buy Now Pay Later is growing globally and this is still an untapped opportunity in SEE. We support the plans for rapid development of Addit in the neighbouring countries after the successful launch in Bulgaria. The platform is very scalable and the timing is very good", says George Sidjimkov, Managing Partner at SAV.