STARTUPS
Bulgarian fintech myPOS expands with stores in Rome and Bucharest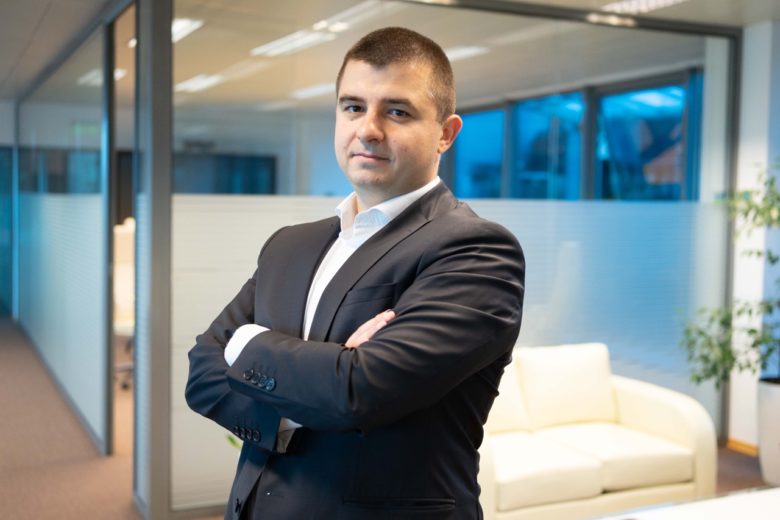 The Bulgarian fintech myPOS, announces the launch of two new stores in Rome and Bucharest as part of its continuing expansion across Europe. myPOS has also planned to open a second physical store in France by the end of the year as a result of the growing interest in the region.
With the opening of its two new stores in Rome and Bucharest, myPOS is strengthening its presence across Europe and improving the connection with its clients. Merchants can visit any myPOS store and receive in-person consultations which is a major benefit that only myPOS offers. The two new stores join the 11 myPOS locations across Europe, including those in the Netherlands, Belgium, Italy, France, Portugal, Austria, and Bulgaria.
"We chose to open a store in Rome, although we already had one in Milan, as Italy is one of our top markets and Italian merchants are very open to new technologies and want to solve payment challenges quickly. Bucharest, on the other hand, is one of the emerging markets for card payments in Europe, so it was only logical to open an office and a store there," says Maxim Kochnev, CEO of myPOS.
myPOS: simple, elegant, powerful
myPOS is the first and only fintech in Europe that offers merchants the possibility of instant settlement of funds at no extra cost. The Bulgarian fintech is known for lending a helping hand to small and medium-sized businesses by providing innovative solutions without monthly fees. It empowers merchants through a platform that allows them to manage their businesses and receive cashless payments wherever they need them – in-store, online, and on the go.
Apart from POS terminals, a free merchant account, and a free business card, myPOS also offers innovative digital tools, eCommerce options, business analytics, purchase, and inventory tracking, and other services to help a business grow. No sign-up fees, monthly costs, or long-term contracts.
"Combining the advantages of a business platform with all the tools needed to get your money in seconds, manage funds with a free merchant account, track payments on the go with a mobile app, pay company expenses with a free business card, and much more, we want to help as many businesses in Europe as possible to simplify their daily operations and accelerate their growth plans," adds Maxim Kochnev.
PARAM: Turkey's leading fintech valued at $200M after its first investment round
The future of financial technologies
Since its launch in 2014, myPOS has designed a wide range of payment products and offers payment solutions for more than 150 000 businesses in over 30 European countries. Currently, more than 8 000 merchants in Bulgaria and about 150 000 in Europe use myPOS.
On a European level, the company exceeded 400 employees. In Bulgaria, it is expanding its corporate offices to Sofia where 40 new people have just joined the team. The workforce in Bulgaria totals 320 employees and the company's main operations center is in Varna where it was born. 
"We have set a target of reaching 10,000 active customers this year in Bulgaria alone. We are already trusted in more than 30 countries because the idea behind myPOS is that every business has a chance to reap the benefits of innovative payment solutions and thus cope with new challenges. We don't burden our clients with monthly fees, extra costs, and long-term contracts, but we listen and bring the solutions they need. We are always available to advise in our showrooms where merchants can get free consultations from our staff," shared Kochnev.
For its innovations in the payments industry, myPOS has won many prestigious awards such as the Best POS Innovation by the Merchant Payments Ecosystem in 2019; the B2B Innovation Award from FinTech Breakthrough Awards in 2021, and the Best Use of Mobile at the FS Tech Awards in 2022. myPOS also won the 2022 Company of the Year award in the finance category at the Forbes Business Awards in Bulgaria.
Romanian fintech Proportunity aims to attract €300.000 on SeedBlink