STARTUPS
Bulgarian startup Rush raises €2.5M to create better eCommerce experience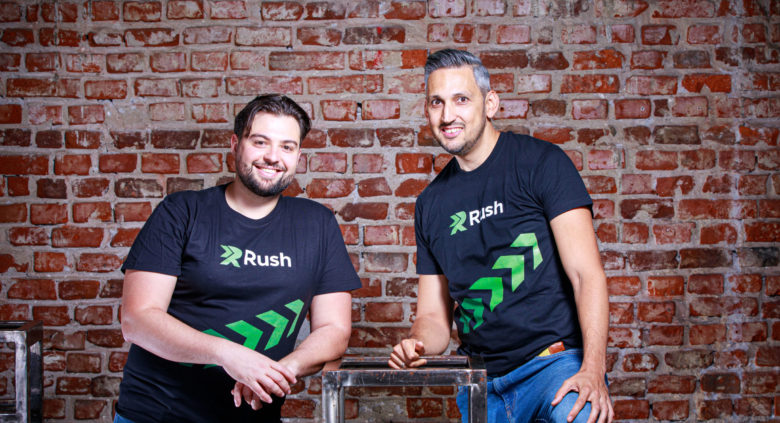 Bulgarian ecomtech startup Rush has raised €2.5 million in a seed round co-led by the Bulgarian VCs Eleven Ventures and Launchub Ventures. The round is also joined by prominent angels such as Yair Miron (founder of Rise.ai) and previous investors including Adii Pienaar (ex co-founder of WooCommerce), Casey Armstrong (CMO at Shipbob), and founders of SMSBump and HeyCarson.

"We are very excited to welcome Rush to the Eleven Ventures family! Stanislav and Kiril bring a wealth of e-commerce experience and we're looking forward to be a valuable partner in their journey to help merchants improve customer satisfaction and drive up retention. Judging by the rave reviews of their customers, they seem to be on the right track," said Vassil Terziev, Partner at Eleven Ventures.
Rush-ing an e-commerce revolution through a state-of-art shipment tracking
Better customer experience
With the recent supply chain issues and poor delivery experiences, thousands of eCommerce merchants are losing billions of dollars in post-purchase revenue. At the same time, 94% of consumers blame retailers for poor delivery and 74% of consumers believe that delivery is the "most important factor" in the overall shopping experience.
Rush turns shipment tracking pages into marketing opportunities by supporting the post-purchase communication between Shopify merchants and their customers, reducing the endless email chains, and optimizing the process.
By doing that Rush enables online retailers to keep their customers up-to-date on the status of their package through a tracking page, as well as email and SMS. It facilitates upsells and gives a timely warning to the retailer, in case there's some problem with the customer's shipment.
"We know how competitive the eCommerce market is. Many store owners pay no attention to the post-purchase process and wonder why they can't retain their customers. That's why we built Rush, to transform the post-marketing experience into an automated system that attracts lifelong paying customers," said Kiril Kirilov, CEO and Co-Founder at Rush.
In addition to customer retention, Rush's tools enable merchants to create their own customizable branded tracking page that is visited at least 3 times per order. 
Bulgarian VC Eleven Ventures raises €60M fund for founders in SEE
What to expect from Rush in the future?
In 2022, Rush has plans to increase its development and support teams and expand its network with best-in-class agencies, technology platforms & warehouse solutions. 
The Rush team plans exciting updates which would further empower Shopify merchants with an untapped post-purchase revenue channel that can easily add 5-10% more to their bottom line.
Some of the upcoming features include one-click upsells & down-sells, SMS integrations, full control of the "Thank you!" and tracking pages, estimated time of arrival, and seamless Paypal integration to name a few.