VENTURE CAPITAL
Bulgarian VC Eleven Ventures raises €60M fund for founders in SEE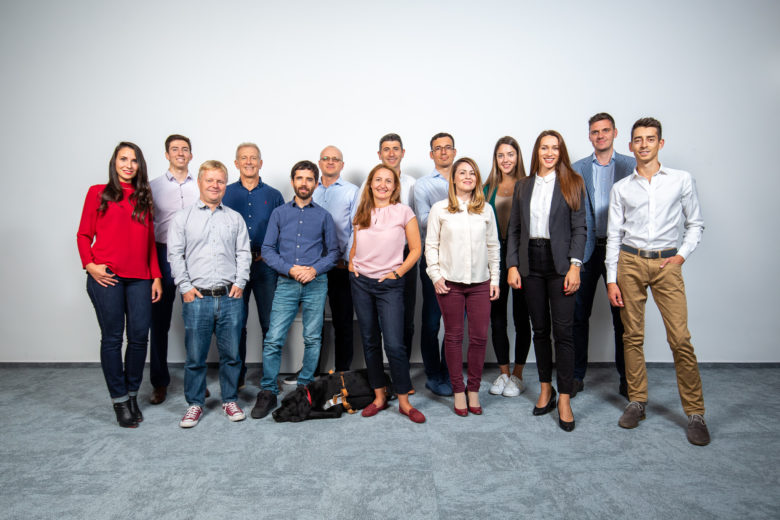 The Bulgarian venture capital firm Eleven Ventures, which focuses on pre-seed and seed investing in Southeastern Europe (SEE), announced the final closing of 'Eleven Fund III' at €60 million.
Eleven Ventures's latest fund has closed at €60 million, which is 10x the size of its previous fund in 2018. The latest announcement comes just three months after the fund's first closing, and only three years since the launch of its €6 million predecessor. Such a significant "growth in this short period of time demonstrates the firm's commitment to bringing authentic and genuine value to the table, and how successful they have been in helping companies from SEE conquer global markets", shares Ivalyo Simov, founding partner at Eleven Ventures.
Bulgarian VC Eleven Ventures announces the first closing of its €60M Eleven Fund III
80% of the new fund's backers are repeat investors, including EIF (the European Investment Fund); and the funds LP-base includes over 60 individuals that bring a wealth of experience to the table, including deep global networks and decades of entrepreneurial experience. These experts are not 'passive' LPs either, with many offering follow-on funding, mentoring, support, and network access to Eleven Ventures' portfolio companies.
"Fostering innovation is a priority for the European Union in order to improve well-being and drive prosperity. We are pleased to continue our partnership with Eleven Ventures and proud to back their third fund which invests in the next generation of technology innovators and entrepreneurs of South-Eastern Europe," commented Alain Godard, Chief Executive at EIF (the European Investment Fund).
The firm has already made 7 new investments from the new fund, including the Romanian Frisbo (Ecomtech), ProductLead (Ecomtech) and SuperOkay (Future of Work), the Greek Biopix (Healthcare) and the Bulgarian PlanDelta (Future of Work), Metasim (Future of Work) and BeMe (Healthcare).  
What do you need to know about Eleven Ventures?
Eleven Ventures was established in 2012 by Daniel Tomov and Ivaylo Simov, later joined by Vassil Terziev, initially as the first accelerator in the region.
"Our job is to seek out the local heroes in Southeast Europe and give everything we have to support their growth and global outreach. We're trying to inspire the local entrepreneurial community to look beyond the region's ecosystem and have more daring aspirations," highlights Ivaylo Simov.
The technology industry in SEE is reaching new heights, with reportedly €2.25 billion raised by regional companies in 210 deals over the last 12 months. With 150 collective investments over 9 years, Eleven Ventures has been at the heart of this huge growth, and has already built an impressive track record of picking winners at the earliest stage. The firm is the first institutional investor in Payhawk, which recently raised $112 million at a $570 million valuation in November 2021; early backer of Gtmhub, which raised a $120 million Series C in December 2021; and the only VC investor in SMSbump, which was acquired by US e-commerce marketing platform Yotpo in 2020.
Along with several rising stars including Nitropack, eBag, Econic, and Ondo, Eleven Ventures' portfolio includes the unmanned cargo drone manufacturer and operator Dronamics, the leading Kanban platform Kanbanize, the online resume builder Enhancv, the telehealth platform Healee, and the aforementioned Payhawk, SMSbump, and Gtmhub. In its IPO in March 2020 – the first-ever for VC fund in the region – the firm listed its first fund with over 20 portfolio companies on the Bulgarian Stock Exchange under the Eleven Capital public entity.
"It is incredible to see that the once early-stage founders, currently running mature businesses, are becoming investors in our fund and now supporting the next generation of up-and-coming entrepreneurs to help them become even more successful. The hope is that, by doing so, every subsequent success will be a bit bigger than the one before. Eventually, it will be a factory for successful growth," adds the founding partner of Eleven Ventures, Ivaylo Simov.