Interview
Business Angels in Europe Expect a "New Wave of Entrepreneurs"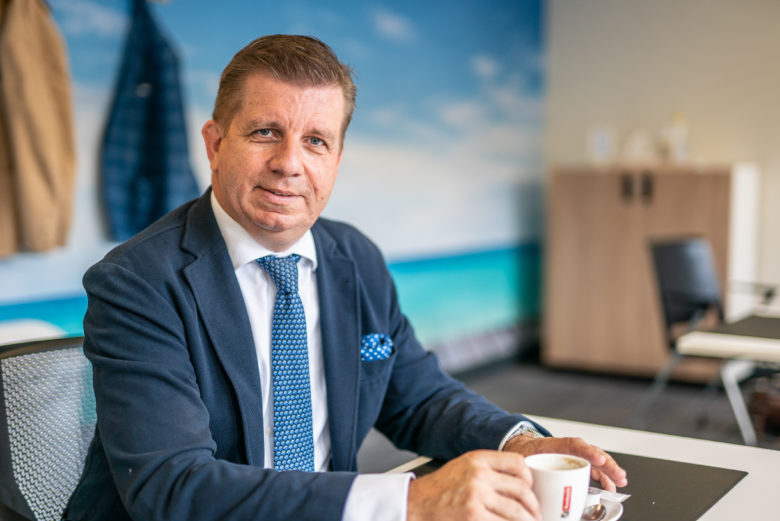 War in Ukraine, inflation, COVID, downrounds and mass layoffs: Currently, there are crises everywhere you look. Some believe that this is also hitting the startup scene in Europe hard. But business angels, usually hard-nosed businesswomen and men, see the situation differently. Rather, they sense an opportunity to discover the next big thing in the crisis.
Reginald Vossen is managing director of BAN Flanders and Chair of the BAE Club. The BAE Club is a subgroup of Business Angels Europe, grouping together the best performing angel networks in Europe and Canada to foster networking, knowledge sharing and international syndication. BAN Flanders is one of the leading angel networks in Europe with over 440 investments made over the last 20 years, with the last years investing between €3-6 million in about 25 deals per year. The network has about 225 angel investors.
What does the BAE Club stand for and what are your goals?
Reginald Vossen: The BAE Club is a group of leading angel networks in Europe and Canada. These networks each have a minimum amount invested per year (€1.5m) and are recognized leaders in their respective ecosystems.
Our goals are twofold. First, learn from each other. Secondly, invest with each other. Through various instruments we are achieving those goals.
Stagflation, downrounds in startups and scaleups, various trouble spots such as Ukraine and the Covid pandemic. What is the investment mood among business angels in Europe?
Business angels are seasoned business people, mostly C level managers or ex-entrepreneurs, so they are not easily thrown off by market cycles that in particular concern public markets. In fact, we know from previous crises that, as we speak, a new wave of entrepreneurs will think of innovative ways of capturing new market opportunities.
We see that the opportunity of early stage investing is as strong as it ever was. In our survey amongst our members we received sparse indication that the investment mood took a bit hit.
However, of course, we see also indications that the investors are a little bit cautious. We want to understand what exactly makes the current crisis tick.
What does the portfolio of a classic European BA currently look like? Are there differences in the generations?
We try to enthuse and incentive the business angels that are part of our network to build up a portfolio of at least 6 to 8 startups simultaneously. We know from our own data that this is a  "secure" number that qualifies as a diversified angel portfolio that creates a good return.
This, together with expected follow-up rounds in their invested companies, creates an urge for syndication with angels. BA-networks can provide to angels these opportunities for co-investment with peers; the BAE Club  pitches even on an international basis.
Of course, we underscore that for most of the angel investors, their angel investments should not be more than 10-20% of their total investment portfolio, which in turn as any financial advisor will tell you should comprise other assets.
In my work on a European level and beyond, we see the challenges being the same however: most people like to invest in real estate. An angel network is an important player in the market that can enthuse those people also to invest in the "real economy".
Naturally we see differences in generations. However , through syndication we bring together angels of different experience and age in projects and optimize the "smart" component of their investment.
Business angels always invest very locally. One goal of the BAE Club is to increase cross-border investments. Which country connections have worked well in the BA area so far, which ones need improvement?
Cross-border investing on a consistent basis is new for everyone. However we do see that smaller countries and regions look beyond borders more easily. Scale-ups, but also investors from these smaller countries tend to expand internationally much quicker.
Furthermore, we noticed how national tax incentives limit the manoeuvrability of angels. To receive your tax break, you need to invest within your national borders.
An interesting best-practice therefore is the French Madelin instrument, which allows French investors to receive their tax break for all investments made within the EU. We have seen this work in real life within our BAE Club, where numerous angel investors of the French network BADGE invested in a Portuguese portfolio company presented by the Italian Angels for Growth network.
Because we believe more policy makers in Europe need to know about this possibility, we have published a position paper together with Invest Europe to underscore the potential of this incentive.
Have you worked with Ukrainian or Russian BAs in the past – and if so, what are the consequences now?
We have not worked with them directly, as our focus has been with EU markets. However there is a clear general ambition amongst our angels to make sure Ukraine becomes a firm part of our community.
Startups: There are no signs of recession fears in the first investment half of 2022
The EU has been acting as an equity investor itself for some time, for example through instruments such as the EIC. Do you already have experience with the EU as a co-investor in the BAE network and how do you see developments in this field?
In general I would say we welcome the ambition of the EU to promote more equity investments into high risk sectors. That this has come with challenges we acknowledge. However, the EU is listening to the market and learning, and we look forward to working with them to make better instruments.
For example, we find it important the European Angel Fund should not only target "super angels", those investors who can lead a round by themselves, but that they also should support áll angels in the angel networks. Once again, strength is found in the combination of the wisdom of the angels.
What opportunities and trends do you currently see at BA Investments in Europe? Which are the most attractive industries and regions?
Medtech and fintech have proven their worth over the last years and remain the leading investment sectors among our clubs. We see a real ambition through from investors to contribute to and be part of Greentech. In general, business angels are among the first to embrace the new challenges of our planet.
Do you see a positive development in the field of academic spin-offs?
We have observed a general trend our societies' attitudes that favours entrepreneurship, and this is also noticeable amongst academics. In Belgium we are proud that this has been going on a little while longer, with incredible examples coming out of KU Leuven for example.
What can we expect in terms of EU regulations? How do you rate the EU's push to make startup investments easier? Will it really?
As to EU regulations, there is little to expect with respect to angel investing, as this tax is a national prerogative. However, as always, EU regulations will have colossal impacts on sector specific topics.
Furthermore we will see continued EU engagement in (deep) tech, with strong subsidies and incentives that are very worthwhile.
When startups are looking for money – what's the best way to get in touch with the BAs?
Look for your local/regional angel network! You can find those via national angel organisations, or via our website: www.businessangelseurope.com.
Recruiting expert: "The market immediately absorbs tech specialists who have been laid off"