NFC
EU accuses Apple of market abuse in the payment service Apple Pay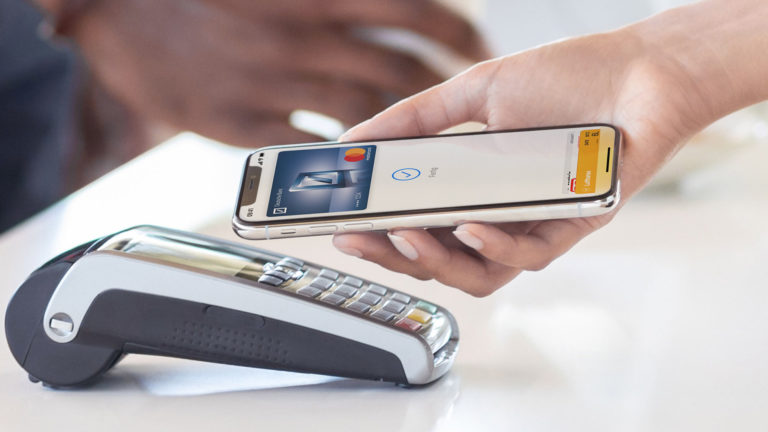 It is a practical function that is also supported by many banks across Europe: With an NFC chip and suitable software, you can use Apple Pay to turn your iPhone into a wallet and pay at NFC-enabled terminals or withdraw cash on the go. The EU Commission does not find the payment service that great because it violates the competition regulations due to restrictions.
Apple is already investing in the Metaverse, says CEO Tim Cook
"By limiting access to a standard technology used for contactless payments with mobile devices in stores ('Near-Field Communication (NFC)' or 'tap and go'), Apple restricts competition in the mobile wallets market on iOS," the decision reads. The Commission complains that Apple prevents developers of mobile wallet apps from accessing the necessary hardware and software (so-called "NFC inputs") on iOS devices, which benefits the company's own solution, Apple Pay. And that's why an antitrust investigation is now officially being launched.
" It is important for the integration of European Payments markets that consumers benefit from a competitive and innovative payments landscape. We have indications that Apple restricted third-party access to key technology necessary to develop rival mobile wallet solutions on Apple's devices," said the Commission's Executive Vice-President in charge of competition policy, Margrethe Vestager. "In our Statement of Objections, we preliminarily found that Apple may have restricted competition, to the benefit of its own solution Apple Pay. If confirmed, such a conduct would be illegal under our competition rules."
Billion fine possible
As the past has shown, violations of EU competition law can be punished with fines running into the billions. Because Brussels can impose fines of up to 10% of the worldwide annual turnover of the company concerned – at Apple that is many billions of euros. Google has already learned in recent years that fines running into the billions are possible if competition law is violated. Apple is already being targeted by European competition watchdogs for favoring its own music streaming service on its devices. Now there is the next investigation.
When there will be a verdict is currently not foreseeable. "There is no legal deadlines for bringing an antitrust investigation to an end. The duration of an antitrust investigation depends on a number of factors, including the complexity of the case, the extent to which the undertakings concerned cooperate with the Commission and the exercise of the rights of defense," says the EU decision.