ANALYSIS
European Rennaisance 2.0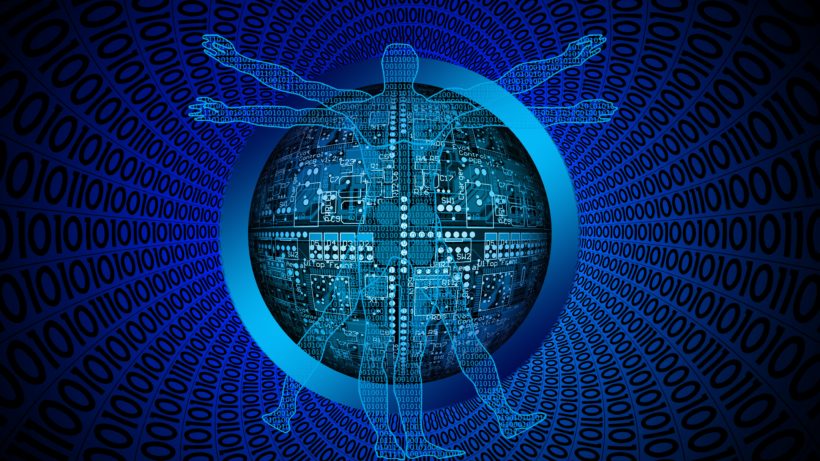 The renaissance brought about many inventions without which the world would not have been the same. This is the period that pulled Europe out of the Dark Ages. The old world may not be stuck in the Dark Ages any more, but looks quite old compared to the high-tech empires of the US, China and India. Since October of 2020, more than 150 new unicorns have been created in the US, 11 in India, nine in China, and 25 in Europe.
Europe's number of unicorns is up there with the biggest players in the industry, and it keeps increasing every day. New online payment services, Amazon alternatives, eVTOLs, neo brokers, green batteries, delivery services, educational tech: Europe no longer has to hide from Silicon Valley and is creating independent services and companies that are unparalleled worldwide. Europe is facing a second Renaissance, driven by innovation, competitive pressure and the post-corona phase.
More investment in tech
Already before the first half of 2021, the sum of investments in European tech, especially startups, has exceeded that of 2020. Northvolt and Klarna, both from Sweden, have even managed to raise more than EUR 1b in fresh capital each. Overall, the financing situation in Europe currently looks like this:
Food for discussion: there is more money in European scale-ups than ever before, most of which comes from the US and Asia, However, infrastructure construction on both American continents and Africa is mainly funded by Europe and China.
Politicians aim high
Europe has been lagging behind the leaders in the tech industry. That is why many high-ranking politicians have recognized this as a problem of utmost importance. French President Emmanuel Macron wants to ensure Europe produces ten EUR 100b tech companies by 2030. With the Dutch ASML and German SAP, Europe has already pushed out to companies past the 100b mark. 
There are even more results to be shown. The Horizon Europe fund will invest up to EUR 95.5b over the next six years as part of a funding program for research institutions, innovation-driven companies and startups.
Food for discussion: most politicians' speeches are valid while they're in office, and then their promises fizzle out in excuses. There needs to be a plan so it can be put into action and work can begin.
Three scenarios
Where exactly could Europe differentiate itself from the tech giants? There are three major fields emerging as possible options:
Batteries
Northvolt, a Swedish startup, has set off to produce more sustainable, environmentally friendly lithium-ion batteries for electric cars, run by former Tesla managers. For this purpose, the company received more than EUR 2b from investors.
Even though the car batteries market is currently headed by Asian manufacturers such as the Chinese CATL and BYD, South Korean LG Chem and Japanese Panasonic, Northvolt has shown it can compete with its international counterparts.
Food for discussion: if Northvolt manages to produce more ecologically friendly batteries in bulk through the sustainable optimization of the supply chain, fair raw materials and renewable energy, Europe can set a new standard for the industry.
Artificial Intelligence chips
Currently the leading chip manufacturer is Taiwan with its semiconductor company TSMC. The giant, proudly having customers such as Apple, has managed to get between the font of the US and China. This is another clear sign for Europe that it must become much more independent when it comes to processors.
And Europe has made strides to make that happen by establishing the European Processor Initiative (EPI). Startups have played a vital role in this effort. Graphcore, specializing in chir for AI, has already been called the "Intel of AI" in the UK and achieved unicorn status in 2019. The company is already involved with the EPI and is not backing down from the rivalry with Nvidia.
Food for discussion: In order for Europe to be able to stay relevant in this new age companies such as ARM must remain independent of the US and China. For the time being the ARM acquisition by Nvidia seems to have been blocked. However, yet another US chip giant, Qualcomm, has shown interest to invest in ARM. It is not certain whether Europe will manage to retain control of ARM.
Gaia X. Cloud data protection
The cloud services industry is mainly dominated by Google, Amazon and Microsoft. However, Gaia X has been an anchor for Europe. With more and more European countries joining, this initiative requires US providers to strictly follow EU data protection laws.
Food for discussion: It is not yet clear how Gaia X will work. But the construct has a lot of potential. Just think of the many hospitals in Europe that will one day be digitized for high-tech medicine. Gaia X will need them if they want to process the highly sensitive health data of European citizens independently of US clouds.
The largest funding rounds in Europe in 2021
| | | | | |
| --- | --- | --- | --- | --- |
| Company | Funding | Investors | Vertical | Founded in |
| Northvolt | EUR 2.26b | VW, BMW, Goldman Sachs, Baillie Gifford, OMERS, AMF, ATP, Baillie Gifford, Baron Capital Group, Bridford Investments Limited, Compagnia di San Paolo, IMAS Foundation, EIT InnoEnergy, among others | Batteries | 2016 (SWE) |
| Klarna | EUR 1.35b | Softbank, Silver Lake, Sequoia Capital, Bestseller Group, Atomico, Northzone, Ant Group, Permira, Dragoneer, GIC | Fintech | 2005 (SWE) |
| Celonis | EUR 820 m | Durable Capital Partners, T. Rowe Price Associates, Franklin Templeton, Splunk Ventures, Arena Holdings | SaaS | 2011 (DE) |
| Trade Republic | EUR 740m | Sequoia Capital, TCV, Thrive Capital, Accel, Founders Fund, Creandum, Project A | Trading | 2015 (DE) |
| Mollie | EUR 665m | Blackstone Growth (BXG), EQT Growth, General Atlantic, HMI Capital, Alkeon Capital, TCV | Payment | 2004 (NL) |
| Flixmobility | EUR 533m | General Atlantic, Permira, TCV, HV Capital, Blackrock, Baillie Gifford, Canyon Partners | Mobility | 2012 (DE) |
| Wefox | EUR 533m | Target Global, TLV, Ace & Co, LGT, Lightrock, Partners Group, OMERS Ventures, G Squared, Horizons Ventures, Mubadala Capital, Salesforce Ventures, Speedinvest, among others | Insurance | 2015 (DE) |
| Wolt | EUR 435m | Iconiq Growth, Tiger Global, DST, KKR, Prosus, EQT Growth, 83North, Highland Europe, Goldman Sachs Growth Equity, EQT Ventures, Vintage Investment Partners | Delivery | 2014 (FIN) |
| Checkout.com | EUR 370m | Tiger Global, Greenoaks Capital, Insight Partners, DST Global, Coatue Management, Blossom Capital, Endeavor Catalyst, Singapore Sovereign Wealth Fund | Fintech | 2012 (UK) |
| Hopin | EUR 330m | Andreessen Horowitz, General Catalyst, IVP | Online events | 2019 (UK) |
| Back Market | EUR 76m | General Atlantic Generation Investment Management, Goldman Sachs Growth, Aglaé Ventures, Eurazeo, daphni | E-commerce | 2014 (FRA) |
| GoStudent | EUR 275m | DST Global, SoftBank Vision Fund 2, Tencent Dragoneer, Coatue, Left Lane Capital and DN Capital, Speedinvest | EdTech | 2016 (AUT) |
| KRY | EUR 262m | CPP Investments, Fidelity, Ontario Teachers' Pension Plan | HealthTech | 2015 (SWE) |
| Blockchain.com | EUR 246m | DST Global, Lightspeed Venture Partners, VY Capital, Google Ventures | Crypto | 2011 (UK) |
| Gorillas | EUR 238m | Tencent, Coatue, DST Global | Delivery | 2020 (DE) |
| Volocopter | EUR 200m | BlackRock, Avala Capital, Atlantia SpA, Continental AG, NTT, Tokyo Century, Geely, Daimler, DB Schenker, Intel Capital, btov Partners, Team Europe, Klocke Holding | eVTOL | 2011 (DE) |
| Senender | EUR 197m | Baillie Gifford, Accel, Lakestar, HV Capital, Project A, Next47, Scania Growth Capital, Earlybird, Perpetual | Logistics | 2015 (DE) |
| Bitpanda | EUR 180m | Valar Ventures, DST Global, Saurabh Sharma, David Chreng-Messembourg, Yoann Turpin | Neobroker | 2014 (AUT) |
| Scalable Capital | EUR 150m | Tencent, BlackRock, HV Capital, Tengelmann Ventures | Neobroker | 2014 (DE) |
| EnergyNest | EUR 110m | Infracapital | ClimateTech | 2011 (NOR) |