micro mobility
Even Audi Is Now Building An E-Scooter. It's A Bit Different Though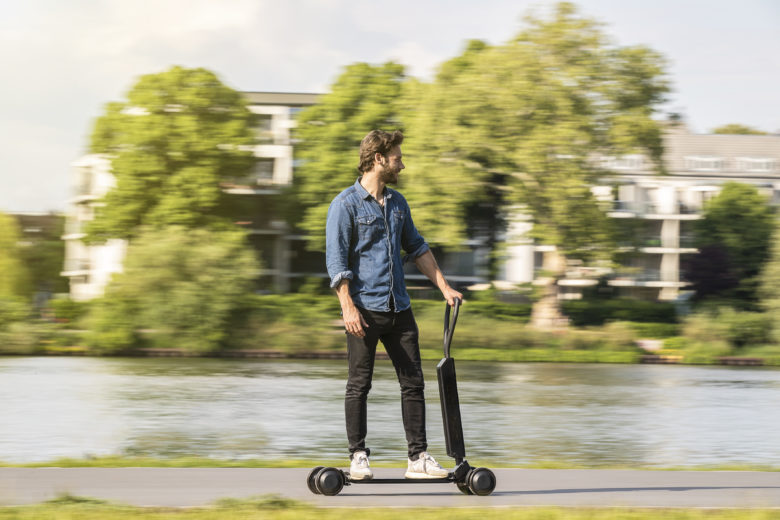 It should be a response to "urban trend towards multi-modal mobility": The VW subsidiary Audi is planning to join the wave of micro-mobility offering its own e-scooter at the end of 2020. The e-tron scooter should be a mixture of skateboard and scooter, has a different steering handle and the users should control it with their feet by shifting their weight. The four wheels are equipped with moving axles, as is known from roller skates.
The vehicle is for sporty riders, Audi says, and thanks to its 12 kg weight could be easily folded and carried also in cars or trains. The steering handle is designed to be grabbed with one hand, and the second remains free to signal about direction changes (as well as a cyclist) others on the road. Riders accelerate and brake by means of a twist grip. The battery of the e-tron scooter should offer a range of 20 kilometers and cost around €2K. The plan is to sell the electric scooter as an accessory for electric cars.
"The e-scooter could be charged in the car trunk through a dedicated socket. Users can conveniently cover the last yards, for example from a parking space or charging point to their destination, at a speed of up to 20 km/h, " shares Audi. The scooter could also be used in e-scooter fleets.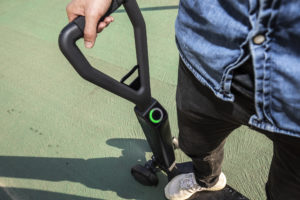 Needed luxury?
With its price of €2K, the Audi scooter is significantly more expensive than other scooters – even if it differs by the skateboard steering and offers the option to eat a sandwich while riding.  The e-scooter Startup Bird, for example, has developed its own e-scooter called "Bird One", which costs around $ 1.3K and has a range of up to 48 kilometers. Many other e-scooters cost well below €1K. In Bulgaria, based on our field observations, the most popular model seems to be the rather basic and light version of Xiomi M365, which costs under €500.
More on urban mobility:
Meet Narcine: The Bulgarian foldable urban e-scooter