FRONTIER FUND
Frontier Fund: Google, Facebook & Co. are investing €850M in CO2 removal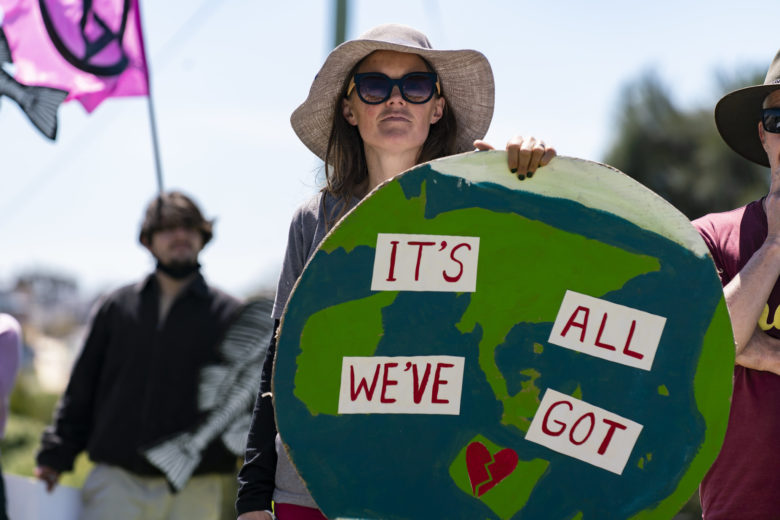 There are big names that now want to invest in carbon removal. Google parent Alphabet, Facebook parent Meta, e-commerce company Shopify, payment service provider Stripe, and consulting firm McKinsey jointly launched the Frontier Fund on April 12, 2022. The aim of the fund is to scale up technologies for removing CO2 from the atmosphere and thus make them cheaper.
The Frontier Fund takes the position of an Advance Market Commitment. A future purchase quantity is guaranteed in order to accelerate the development of CO2 removal processes. The idea comes from vaccine production: early market commitments from richer countries accelerated the development of pneumococcal and corona vaccinations. As a result, the final price also fell, which ultimately also benefited poorer countries, according to those responsible for the fund.
The fund intends to invest a total of $925 million (approx. €850 million) in carbon dioxide removal (CDR) technologies by 2030. This also includes Direct Air Capture (DAC) technology, which separates the CO2 directly from the air. The technology is still in its infancy and is correspondingly expensive. Swiss DAC company Climeworks, which recently received a $650 million investment in its technology puts its prices for the latest DAC system "Orca" at €600 per ton. Certificates are available on their website for €1,000 per tonne of CO2. So still very expensive. In ten to 15 years, however, their prices could drop to €100 per ton, the company predicts.
Bulgarian Co-founded Plan A Raises $3m to Power Up Carbon Emission Software, Expansion
Investments in Carbon Capture & Storage are necessary
In order to guarantee this drop in prices, enormous investments are necessary in advance. "At Alphabet, we know first-hand from our long-standing history of working to advance new climate solutions that signaling early demand can spur innovation and lower the price for everyone," Google's Chief Sustainability Officer Kate Brandt told BusinessGreen.
However, behind the investments in CO2 removal, there is not only a love for the environment but also a business model. Certain industries that emit large amounts of carbon dioxide may in the future hire CDR companies to capture the amounts of CO2 they previously emitted. As a result, these industries achieve the desired climate neutrality, at least in mathematical terms.
"If we don't hustle and figure out the real potential of these technologies, the world will be put in a challenging position," Nan Ransohoff, Stripe's head of climate, told Bloomberg. "We are relying on technologies that we don't know can get to that scale," she adds.
The Intergovernmental Panel on Climate Change also assumes that CO2 separation is needed. According to Diana Ürge-Vorsatz, co-chair of Working Group III, this is "essential in order to become CO2-neutral by 2100". However, this also means natural CO2 capture methods, such as reforestation and renaturation of ecosystems, or binding the CO2 in the soil. There is also the possibility of BECCS (Bioenergy with Carbon Capture & Storage), which aims to capture and store or reuse CO2 from bioenergy – such as biochar.
However, new technologies would require more research, upfront investments, and proof of the concept on a larger scale, according to the Intergovernmental Panel on Climate Change at the presentation of the third sub-report of the sixth assessment report in early April.
Doconomy: €17 million for the fintech that calculates the carbon footprint of purchases
The price per tonne of captured CO2 must fall
The Frontier Fund now meets this need. Startups with CDR technologies can now present their ideas to the Frontier Fund. The fund evaluates these with a panel of experts and then decides on which technologies to invest in. The first goal is to support as many startups as possible. Later, the focus would be on maximizing the yield of CO2 capture. "The cost of carbon removal per ton needs to be between $40 and $140 to help the world reach climate goals," McKinsey's Dickon Pinner told Bloomberg.
However, all efforts to remove CO2 from the atmosphere do not represent an alternative to a drastic reduction in greenhouse emissions. According to the IPCC, emissions in all sectors must be halved by 2030 in order to still reach the 1.5-degree target of the Paris climate agreement reach.