EXPERIENCE SHARING
How Some Of Today's Most Trending Startups In Bulgaria Attracted Their First Customers – Part 2: Deep Tech & Hardware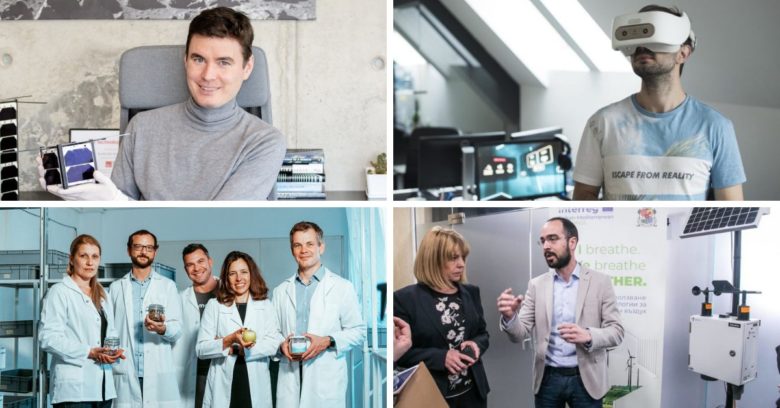 When a startup is born nobody knows about its barely existing product. The founders have next to no marketing budget, just lots of space for experimentation and creativity. Investors want to see customer traction but customers often also want to see that someone else has tried the solution in question before. So, what strategies and approaches did young Bulgarian ventures use to find and attract their first clients? How did these tactics evolve as the company grew? At Trending Topics Southeast Europe, we will explore these topics and try to uncover commonalities as we hope to provide inspiration for the next generation of entrepreneurs in the region. And, we continue with Deep Tech and Hardware products, a category that has been on the rise in recent years.
Today, Bulgarian nanosatellite startup EnduroSat is one of the fastest-growing space companies in Europe (over 250% on an annual basis), has investors like Frank Thelen's Freigeist, and among other things is helping Kuwait launch its first NanoSat ever.  Quark XR, a startup building out an extended reality cloud platform for 5G and edge computing,  has collaborated with companies like Orange, Deutsche Telekom, has been backed by HTC and LAUNCHub Ventures, and since September is an official Oculus partner. Biotech startup Nasekomo has fundraised its first €5M, attracted multiple clients across Europe for its insect protein serving as a replacement for fish meal, and launched a joint venture with Groupe Grimaud, a large multinational corporation specializing in animal genetics. Last but not least, Develiot, a young company developing urban air quality and remote water monitoring solutions, has grown to be present in multiple cities in Bulgaria and North Macedonia, while being recognized by Microsoft for having one of the 'best IoT solutions worldwide'.
Yet, five years ago none of these companies had any customers or traction; they did not even exist or were just starting out.
How did EnduroSat attract its first clients?
EnduroSat was born with a vision to enable next-generation space infrastructure so that thousands of new projects could be initiated in Low Earth orbit and beyond. The company started with sales and marketing very early on. Their team was only 5 people when it initiated its very own online space store. Yet, their major advantage wasn't a channel or a growth hack but the way they chose to communicate with customers.
"The biggest difference between our approach and that of the traditional players in the space industry was transparency – all the pricing and basic technical info for our satellites and modules were and still are available directly online," share from EnduroSat.
The honest approach was highly appreciated by initial customers who got to have a  first-hand experience of a simple streamlined sales process. What before was taking a few months of back and forth e-mail communication just to obtain basic info, was now taking just a few clicks and less than a couple of days in formal sales procedures.
What is EnduroSat's current strategy for attracting clients and how did it change over the years?
While with the growth of the company, the team also started building an active sales force, simplicity continued to play a big role for EnduroSat. "There is a constant hype and a bit of overpromise in the space industry due to its fast-paced nature and enthusiasm among players. There is so much noise in every channel of communication. We have decided to keep a low profile and leave our NanoSat systems and services to speak for themselves and demonstrate our core values. Currently, more and more customers are joining forces with us and since the sector is still relatively small, everyone talks to each other. This led to a point where our customers and partners became ambassadors of our products and services," tells us Giuseppe Sissini, Head of Sales at EnduroSat.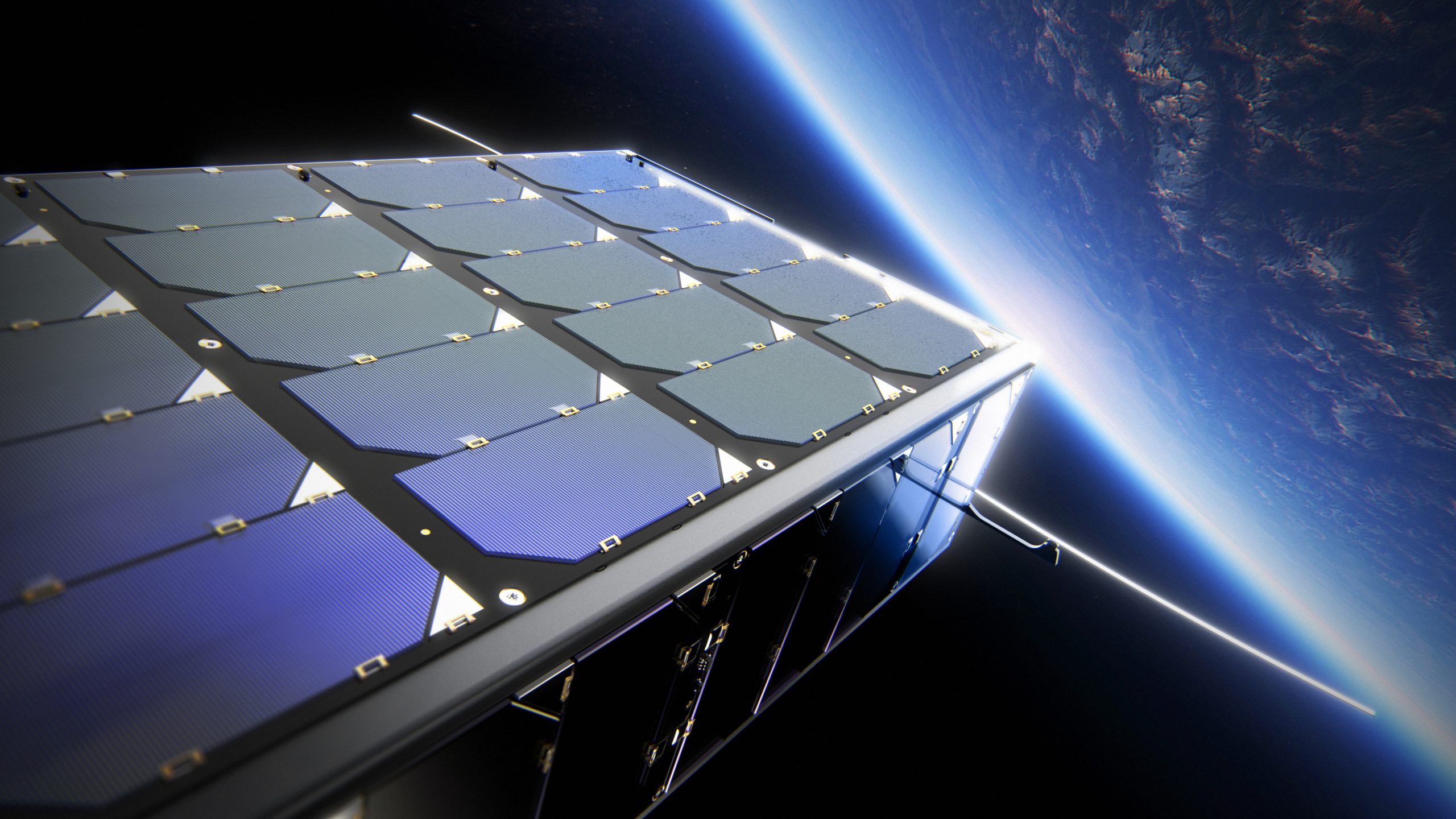 What was QuarkXR's sales and marketing approach in the beginning?
In this case, the realization who's your customer in a new emerging industry turned out to be the most important element. QuarkXR actually started as a QuarkVR and had a very different focus back in its early days – they were actually targeting VR arcades as customers and their business model was not as scalable. 5G was still not a thing and the VR platforms were not really established yet. 
"Since then we have pivoted to a Cloud solution for mobile devices. We believe mobile is going to be the future of the industry, and it's the best use of the QuarkXR technology. Finding a product/market fit is the hardest and most important step in the life of a startup, and it's even harder in the deep tech field. As a startup, you have to be flexible and keep looking for use cases for your cutting edge technology," shares Krasimir Nikolov,  founder of Quark XR.
What is QuarkXR's current strategy for attracting clients and how did it change over the years?
Currently, the company is focusing strictly on the B2B side and is working with telecoms and enterprises. Client acquisition for them happens through two main channels: warm intros from their network of current clients, investors, and fellow startups; or BizDev – finding companies in their target markets and building relationships with them. 
"Since we've been at it for a while, and we work with some of the biggest names in the telecommunications and tech industries worldwide, it is becoming easier and easier to have a recognizable brand. We would advise any startup working in the deep tech sector (especially XR) in Europe to focus on the Enterprise, since Europe has a very diverse and fragmented market, and entering each country presents unique challenges. Further, enterprises are often more likely to subsidize new technology if it makes their employees more productive and happier while saving money," explains Nikolov.
What was Nasekomo's sales and marketing approach in the beginning? 
Nasekomo is also an innovator in a new industry, addressing a conservative market – the feed and food industry. 
"We had to find an innovative way to enter the market, actually to create the market. Therefore our approach to marketing has been first to discuss with potential customers to understand their needs, interest for our novel ingredients and concerns. That brought a few challenges on the table: regulatory, quality, availability, pricing,"  tells Trending Topics SEE Xavier Marcenac, Nasekomo co-founder and executive director. 
Nasekomo's team started to address these challenges one by one and reassured clients that our products were authorized under EU regulations, produced under strict quality control and with appropriate – EU approved- feedstock, that availability will grow as the industry grows and invests, and prices would become competitive. Nasekomo then went through a traditional process in the industry – sample analysis, trial, onsite audit, price negotiations and first order. "That was only 18 months after we had started our pilot project," says Marcenac.
What are Nasekomo's current strategy and tactics for attracting new clients? How did they evolve over the years? 
It looks like there are scenarios where cold calling may actually work. 
"We are producing a quite unique ingredient that is available only from less than 10 producers in Europe– insect protein meal. Our strategy has been to reach out directly through cold calling to our first target segments – pet food and aquafeed producers. By bringing positive and sustainable innovation, we have raised most of the time significant interest. It is important to have good communication on the benefits for the planet – we use SDGs from the United Nations for example, the benefits for animal welfare, that animals are fed with insect-based products ("back to nature"). 
As time passed and the consumers became more concerned about what they eat, Nasekomo started working with retail chains willing to promote more sustainable products, such as the "trout fed with insects", " the chicken fed with insects"…and many other yet to come: this strategy is driving faster adoption of Nasekomo's products by feed manufacturers who understand the pressure of consumers and their willingness for a more sustainable diet.
How did Develiot's sales and marketing approach look like at the beginning?
Develiot, the youngest company on the list – started in 2019, focused on two things: developing a strong brand and building close trust-based relationships with our partners.
"On the brand side, we are looking to put our mission into perspective. This means, on one side being vocal on the challenges with water management and air quality, and on the other, how our technology and solutions make these challenges manageable and what is the value of using them. We do that through digital channels (LinkedIn works best for us so far) and through our participation in national and international associations where the stakeholders dealing with these are present," tells us Miroslav Gechev, co-founder and CEO at Develiot. 
For Develiot, building a trust-based relationship with partners lies on several things: educating partners on the problems Develiot is solving, the value of implementing its solutions, demonstrating that value (preferably via a demo), providing a strong business case that makes sense both for partners and end-customers, and developing sales materials and pitches so partners can scale fast. "Partners have a lot of solutions to choose from and we are trying to make ours as easy to sell as possible," states Gechev.
The company is also sharing a lot of expertise and know-how so partners can look beyond the noise and the buzzwords in the IoT industry and understand the pros and cons of different technologies.
What are Develiot's current strategy and tactics for attracting new clients? 
Currently, Develiot's sales model is focused on partners, such as system integrators, telecoms and engineering companies. They are looking at the smart domain and are looking for proven solutions to implement at end customers and they have the operations to deliver them at scale.
"To attract partners, we work to make Develiot very visible, so we distinguish ourselves from other offerings in the market. We already have a clearly defined target market and buyer personas, so our strategy is to keep making Develiot easily recognizable as a brand, reliable as a partner and informative as expertise. We count on constant lead nurturing and on the feedback and testimonials of our existing customers, so we can improve our offerings and add value to the wishes of our future customers. Last but not least, we share knowledge and join forces with the various businesses and organizations to develop disruptive solutions that improve the quality of life on Earth," elaborates Gechev.
+++ How Some Of Today's Most Trending Startups In Bulgaria Attracted Their First Customers – Part 1: B2B Software