FINTECH
iBanFirst: Growth story in the CEE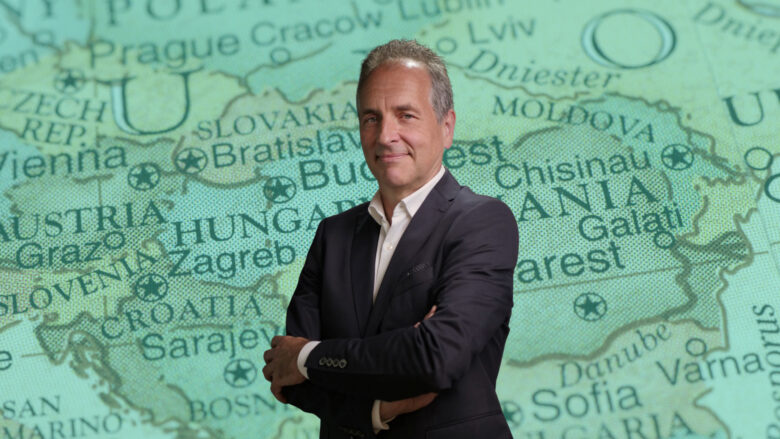 iBanFirst, a leading global provider of foreign exchange and international payments for businesses, has achieved over €2 billion in cross-border payments for Central and Eastern Europe (CEE) based companies within two years of entering the regional market. The company, which has 13 operational offices in 10 European countries, has quickly established itself as a trusted partner for SMEs in the CEE region, known for its high level of digitalization and early adoption of fintech services.
"iBanFirst has leveraged the rapid digital transformation of businesses within the CEE region. Our performance in this region highlights the dynamic growth of the business landscape, which is fueling the demand for cross-border payment solutions. We are thrilled to help entrepreneurs expand their businesses beyond their national boundaries with the help of our all-in-one digital financial services. Our local teams of experts are ready to provide them with all the support they need in order to achieve their international goals and navigate all the challenges that may arise along the way", said Johan Gabriels, Regional Director for South-East Europe at iBanFirst.
French fintech iBanFirst enters CEE with a first office in Romania
Romania, Hungary, and Bulgaria are key markets
In 2021, iBanFirst opened its first offices in the CEE region, starting with local offices in Bucharest, Sofia, and Budapest. The region's mix of currencies and volatility, along with the digital transformation of SMEs, has generated high trading volumes for iBanFirst. The geopolitical and economic crisis has also contributed to the growth, as trade companies seek risk management services to mitigate currency fluctuations.
Romania, Hungary, and Bulgaria are key markets for iBanFirst in the CEE region. Romania stands out as one of the company's top three European markets in terms of revenue generation and rate of new clients onboarded. Bulgaria, on the other hand, has the highest transaction volume per client as larger companies embrace fintech solutions locally.
The client portfolio in the CEE region includes import-export companies operating in various sectors, such as automotive, agriculture, energy, IT, telecommunications, construction, wholesale, and retail. Transactions carried out via the platform range from a few thousand euros to transactions worth millions of euros, with regional companies predominantly engaged in trade activities with partners from the EU, China, USA, and Turkey.
iBanFirst aims at €500M in international payments from Bulgarian companies in 2023
Next-generation cross-border payment
iBanFirst offers regional businesses a next-generation cross-border payment service that combines the functionalities of a high-end digital platform with the support of local teams of FX (foreign exchange) experts. The platform's key differentiators include open banking capabilities, allowing clients to centralize all financial operations on a single interface, and dedicated account managers who assist clients in using the platform and tailoring products to their business needs.
iBanFirst has been included for the 5th consecutive year in the Financial Times' top 1,000 Europe's Fastest Growing Companies. Recognized as one of the fastest-growing companies by the Financial Times, iBanFirst processes over €1.4 billion in transactions each month and has onboarded more than 1,000 business clients onto its platform.
In 2024, the company plans to expand further in the CEE region and enhance its operational model to provide a seamless end-to-end digital finance experience for its clients.