Web Summit 2023
Jimmy Wales: I'm glad ChatGPT reads Wikipedia and not just Elon Musk's Twitter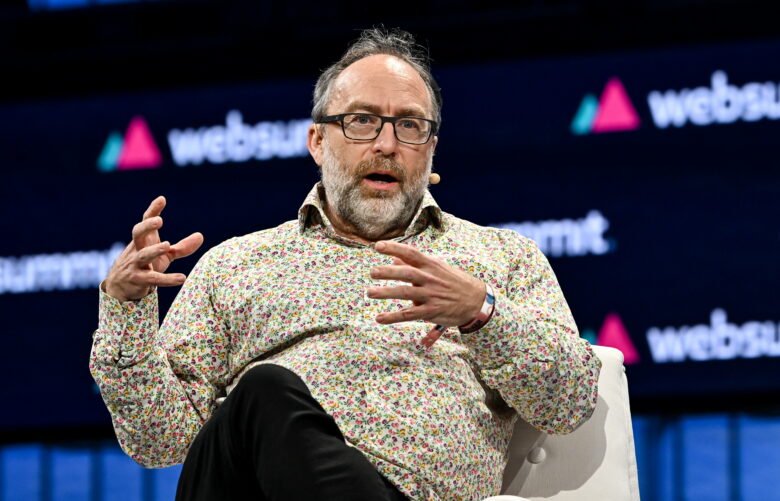 "ChatGPT is a great thing to play with and so on. But when you start actually using it, you realize that what initially seems fantastic is actually pretty bad." Wikipedia founder Jimmy Wales hardly spoke well of ChatGPT and at the Web Summit in Lisbon. Wales is considered one of the most important voices on the Internet on the topics of open source and reliable information – and everyone else today has to deal with the boom in generative AI.
Web Summit 2023: MIT researcher McAfee calls for more "permission-less" innovation for AI
At the Web Summit this week, the – predominantly European – tech industry is meeting with thousands of founders and hundreds of investors. The dominant theme: AI. Wales, as a powerful voice on the open Internet, says what many people are thinking in the midst of the hype: "We hear plausible-sounding nonsense far too often. This has improved with GPT-4. And I think it will continue to get better. But I think we are still a long way from ChatGPT being a reliable source," said Wales. Many startup founders at the Web Summit are currently building their digital products on the APIs of ChatGPT maker OpenAI – and are thus exposing themselves to the risk of incorrect information getting into their products via these APIs.
Wales sees one of the basic problems with the GPT models in the data with which it was trained. "For certain things, like reading Reddit and Twitter, it's really good for learning how people talk and so on. But if you really want to get the facts, it's problematic," says Wales. Wikipedia was also used for the training of ChatGPT and Co. In principle, this was not a problem for Wales.
OpenAI is expected to reach a valuation of $80 to $90 billion in a financing round
"Google tried to be ethical and careful"
"Wikipedia's entire philosophy comes from the world of free software and the open source ethos. Everything on Wikipedia is freely licensed. You can copy it, modify it, or redistribute modified versions, commercially or non-commercially. And we are really happy and proud of it. For large language models, I'm pretty happy that they read Wikipedia and not just Elon Musk's Twitter – it's not really a good source of truth," said Wales, taking a swipe at the owner of the social media platform X/Twitter. Incidentally, Wales has not yet heard anything about its own AI chatbot Grok, which was recently launched.
Wales also sees that the rise of OpenAI with Microsoft it is a big problem for Google. Friends at Google told him five years ago that generative AI would be a big thing, but then Google, as a pioneer in artificial intelligence, was temporarily overshadowed by OpenAI with the publication of ChatGPT. "I think they were trying to be ethical and careful, and I think that was the right answer, but suddenly once it's out there, it doesn't mean people have carte blanche to be unethical, but it means they have to move a little bit faster," said Wales. "You can't say, oh, we're going to think about this for 10 years. The competition is already there and successful, and so I think we will see a lot of rapid improvements and a lot of problems will arise from that."
Fear of a drop in traffic? How Google really handles AI-generated content
"New technologies always lead to scaremongering"
For Wikipedia itself, Wales also sees possible uses for generative AI. Not for writing articles (tens of thousands of volunteer Wikipedians will continue to do that), but to supplement existing articles. An AI could find sources that contain information that should be added to a Wikipedia entry. "I could ask the AI ​​to find me some statements that are in these 10 articles that should be in this Wikipedia entry but are not there yet. And I think she's pretty good at it. And if she's only 70% right, that can still be a productivity boost," says Wales.
The fact that there is currently so much excitement about ChatGPT is due to the nature of the Internet, Wales believes. "One of the things we see over and over again is that a new technology comes along and there can be some sort of frivolous scaremongering. I remember the early days of eBay when it was like, oh no, someone is selling a gun on eBay. Oh no, someone is selling their baby on eBay," said Wales. "After a while, we found out that you can list whatever you want on eBay, but people were being reported. It's not that exciting. No one has ever sold their baby's soul on eBay."