CHATGPT MAKERS
OpenAI is expected to reach a valuation of $80 to $90 billion in a financing round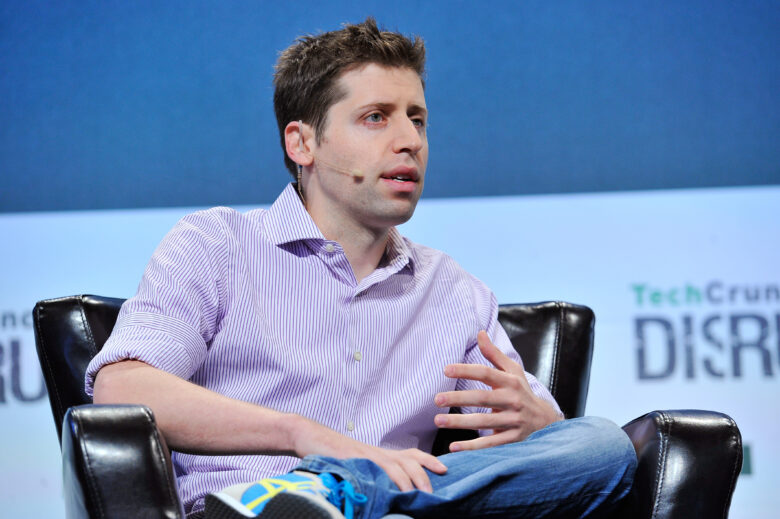 Ten billion dollars from Microsoft, another $300 million from Tiger Global, Sequoia Capital, and Andreessen Horowitz in May 2023 – and now OpenAI is looking for money again. Although the company is still the market leader in LLMs and AI chatbots à la ChatGPT, the competition never sleeps and the iron needs to be struck while it is hot. That's why new rumors are now circulating through Silicon Valley that OpenAi is fundraising around CEO Sam Altman.
According to the Wall Street Journal, OpenAI is currently valued at between $80 and $90 billion. That's roughly three times what it was in the last round of financing when investors paid a valuation of $27 to $29 billion. How much money OpenAI wants to raise is unknown or is still the subject of negotiations. It has so far been leaked that the company behind GPT-3 and GPT-4 is expected to have sales of a billion dollars this year. However, operating AI solutions costs an incredible amount of money, and regulatory and personnel challenges also require a lot of cash.
Recently, OpenAI's competitors, some of which were founded by former employees, raised a lot of capital as well. Anthropic, founded by former OpenAI employees Daniela Amodei and Dario Amodei, has been promised up to $4 billion by Amazon, in return for which the AI ​​startup with the chatbot Claude will be the preferred Amazon cloud partner. At the same time, Google is pushing forward PaLM, Bard, and Gemini to provide an equal or even better technology to GPT-4 from OpenAI. This is also why OpenAI delivers new updates for ChatGPT almost every week in order to stay in the conversation.
Fear of a drop in traffic? How Google really handles AI-generated content
OpenAI already has Microsoft as a major investor
Other challenges for OpenAI that demand money: Above all, Meta Platforms is strongly pushing open source AI, which is increasingly seen as an alternative to proprietary solutions like those from OpenAI. In the EU, the AI ​​Act will also heavily regulate what foundation models such as GPT-4 are allowed to do or what they can be used for. An increased presence in the EU will be required if OpenAI wants to remain successful in the European markets.
The company's cap table is also exciting regarding the financing round. Microsoft reportedly holds 49 percent of the ChatGPT maker – so the question is which new investors will come into question. Google and Amazon will probably be out of the question as big donors. Recently we saw that Salesforce, Nvidia, Oracle, and Deutsche Telekom also became active as institutional investors.
The largest AI financing rounds in 2023:
| | | | | | |
| --- | --- | --- | --- | --- | --- |
| Company | Investment | Valuation | Investors | HQ | Which AI? |
| OpenAI | 10+ Billion Dollar | $27-29B | Microsoft | San Francisco | LLM/ChatGPT/Dall-E |
| Anthropic | 4 Billion Dollar | tba. | Amazon Web Services | San Francisco | LLM/Claude |
| Inflection AI | 1,3 Billion Dollar | $4B | Microsoft, Reid Hoffman, Bill Gates, Eric Schmidt, Nvidia | Palo Alto | AI chatbot |
| OpenAI | 300 Mio. Dollar | $27-29B | Tiger Global, Sequoia Capital, Andreessen Horowitz, Thrive, Founders Fund, K2 Global | San Francisco | LLM |
| Runway | 114 Mio. Dollar | $1,5B | Google, Nvidia, Salesforce Ventures | New York | Text to Video |
| Typeface | 100 Mio. Dollar | > $1B | Salesforce Ventures, Lightspeed Venture Partners, Madron, Google Ventures, Menlo Ventures, Microsoft's M12 | San Francisco | Gen AI for Brands |
| Synthesia | 90 Mio. Dollar | > $1B | Accel, Nvidia, Kleiner Perkins, GV, FirstMark Capital MMC | London | Text to Video |
| Mistral AI | 114 Mio. Dollar | $260 Mio. | Lightspeed Venture Partners, Motier Ventures, La Famiglia, Headline, Exor Ventures, Sofina, firstminute capital, Bpifrance, Xavier Niel, Eric Schmidt, Rodolphe Saadé | Paris | LLM |
| Stability AI | 101 Mio. Dollar | > $1B | Coatue, Lightspeed Venture Partners, O'Shaughnessy Ventures | London | Text to Image |
| Cohere | 270 Mio. Dollar | tba. | Inovia Capital, Nvidia, Oracle, Salesforce Ventures, Deutsche Telekom Capital Partners (DTCP), Mirae Asset, Schroders Capital, SentinelOne, Thomvest Ventures, Index Ventures | Toronto | LLM |
| Anthropic | 450 Mio. Dollar | > $1B | Google, Salesforce Ventures, Sound Ventures, Zoom Ventures | San Francisco | LLM |
| AI follower | 350 Mio. Dollar | tba. | General Catalyst, Spark Capital | San Francisco | Chatbot |
| Hugging Face | 235 Mio. Dollar | $4.5B | Google, Amazon, Nvidia, Intel, AMD, Qualcomm, IBM, Salesforce, Sound Ventures | New York | Platform |
| AI21 Labs | 155 Mio. Dollar | $1.4B | Walden Catalyst, Pitango, SCB10X, b2venture, Samsung Next, Prof. Amnon Shashua, Google and NVIDIA | Tel Aviv | LLM |