TECH GIANTS
Meta/Facebook grows again in the first quarter of 2022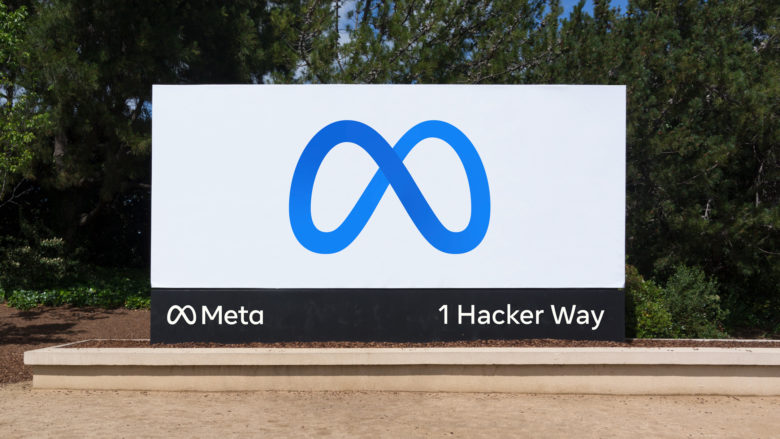 The fourth quarter of 2021 ended in shock for social media giant Facebook/Meta. For the first time in its history, the company posted a loss of daily active users compared to the previous quarter, which promptly caused the share to collapse. But with the first quarter of 2022 there is a sigh of relief again because even if the results fell short of expectations according to CNN, there was slight growth in users again.
Meta: Withdrawal from Europe would cost Facebook 25% of revenue
Profits are declining – sales are increasing very slowly
Actually, the results for the first quarter are rather mixed. The company's profits were $7.5 billion, down 21%  from the same period last year. Sales rose 7% to $27.9 billion. That's the slowest growth rate since the company went public a decade ago. The cost target for 2022 was reduced by three billion dollars.
However, Meta still has reason to be happy because the decline in users from the past quarter has not continued. According to the group, the number of daily active users was 1.96 billion, which means an increase of 4% compared to the same period last year. The number of monthly active users increased by three percent compared to the first quarter of 2021 to 2.94 billion.
Meta share increases thanks to user growth
Still, the quarter's rather poor results will impact Meta's investments. As recently as October, CEO Mark Zuckerberg had announced that the group would be fully committed to the Metaverse with the rebranding and would also be spending a lot of money on it. Now Zuckerberg is steering back a little. Meta will "slow the pace of some of our investments" due to "our current business growth," Zuckerberg said on Wednesday during the conference call, the Verge reports. Meta's Reality Labs division, which makes the Quest VR headset and future AR glasses, lost nearly $3 billion in the last quarter alone.
If the loss of users in the last quarter was still responsible for a slump in the Meta share, the price will rise again with the new results. Shares of Meta rose more than 18% in after-hours trading following Wednesday's earnings report. Meta sees some challenges for the current quarter. The war in Ukraine affected business. The Facebook and Instagram platforms were blocked in Russia last month. The Group, therefore, expects these challenges to continue in the current quarter.
Zuckerberg said Meta aims to generate sufficient operating revenue growth from its family of apps in the coming years to fund its investments in Reality Labs. At the same time, the company's overall profitability should increase. "We remain confident about our long-term opportunities," said the Meta CEO.
Up to 47.5%: High fees for creators in Zuckerberg's Metaverse