Space Odyssey
"New Shepard": Jeff Bezos on jaunts into space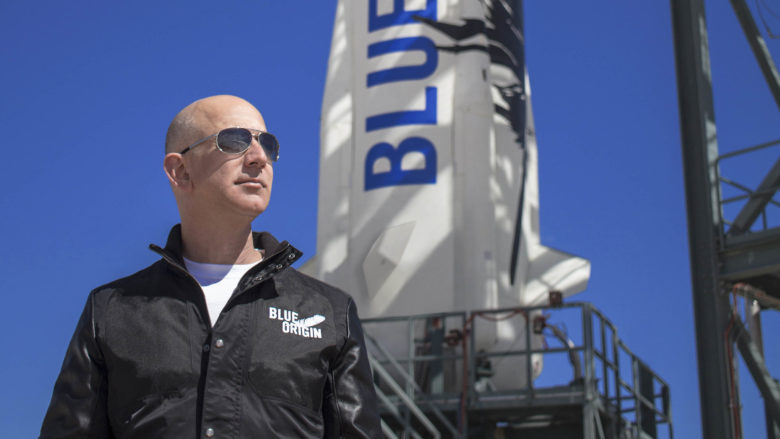 It won't be long before the richest man in the world will take off in the "New Shepard" rocket in the direction of space – and, together with Richard Branson, usher in a new chapter in the history of space travel. But both Jeff Bezos and other multi-billionaires like Branson or Elon Musk have to put up with the criticism that they are pumping unnecessarily large amounts of money into building space tourism instead of tackling problems on earth.
In an interview with CNN, Bezos, the richest man in the world ahead of Bernard Arnault and Elon Musk, was confronted with precisely this criticism. The space excursions are only "jaunts for the rich", they should rather focus their time and money on solving problems on earth. What does he say to the critics?
"Well, I say you are largely right. We have to do both. You know, we have a lot of problems here and now on earth and we have to work on these and we always have to look to the future. We have always done that as a species, as a civilization, "said Bezos, who started Blue Origin in 2000.
Infrastructure for new applications
The infrastructure that his company Blue Origin, but also other companies such as SpaceX from Elon Musk or Virgin Galactic from Richard Branson, are currently building, could serve next generations to develop new things – which in turn can help solve earthly problems. Bezos envisions that the all-flights will once be as routine as long-haul flights are today.
However, investors see it in a similar way. For example, the OTPP ("Ontario Teachers' Pension Plan"), the pension fund for around 331,000 working and retired teachers in Canada's most populous province, was invested in SpaceX some time ago. The reason is not the willingness to expand space tourism, but to rely on the "considerable growth potential in the satellite broadband market".