overview
North Macedonia: Startup Ecosystem in the Making And The First Steps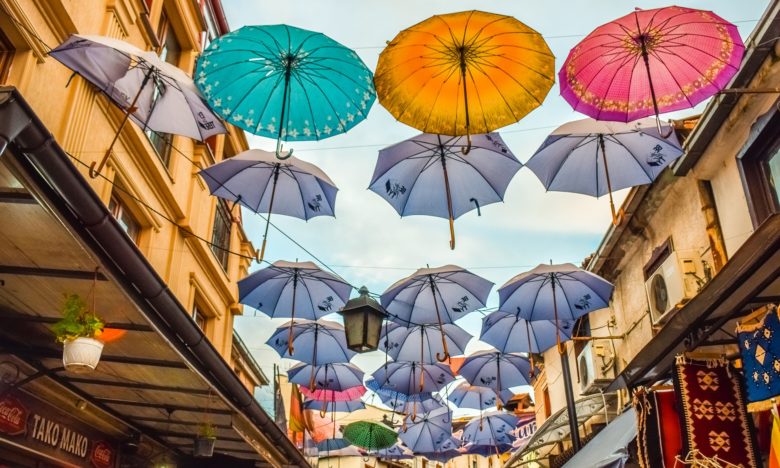 Over 100. This is how many startups are part of a recently launched platform that aims to connect companies and various institutional support mechanisms in North Macedonia. The portal was created by the local association Startup Macedonia. Both the existence of such an association and the platform itself are signs of an emerging innovation ecosystem for the relatively small country with a population of just above two million people and a GDP of $12.6B.
In order to become a relevant startup hub in the Western Balkans, the country, however has a way to go. Like other states in the region, North Macedonia also struggles with brain drain, yet there are early signs of people willing to come back and start businesses, and also several initiatives boosting the entrepreneurial scene. 
Paving the way for the rest
One of the stories, which illustrates how the ecosystem could develop is Solveo – an innovation consultancy that engages companies into working with Macedonian youth, and getting breakthrough solutions for their business challenges. The company was founded in 2016 by Macedonian entrepreneurs Dragana Neshovska and Ivan Zografski. Upon finishing their studies in London, Neshovska and Zografski returned to North Macedonia with ideas of how to implement their new knowledge while bringing innovation to the Macedonian market. 
"Inspired by the global market trends, we kicked off with the idea to bring real innovations primarily for Macedonian companies. Understanding the limitations for innovation and the need for a faster and more effective new product development for our clients, we positioned our company as a pioneer in developing and successfully launching new products to market," Solveo's co-founder Ivan Zografski says. According to Zografski, Solveo's belief in Macedonian youth ultimately paid off, since most companies were open to taking up their new approach for implementing innovative techniques when dealing with the various business challenges they were facing.
Starting out with two employees in 2016, Solveo has grown to more than a dozen full-time employees, working with domestic and international clients in industries such as IT, aviation, retail, and finance. The company is continuously looking to expand its set of services and clients, Solveo's co-founder Dragana Neshkovska says.
Solveo also organizes Startup Weekend Skopje, an annual event that enables networking and exchange of ideas among aspiring entrepreneurs in the country. The Startup Weekend is a place where young entrepreneurs can present their ideas receive feedback from their experienced colleagues, while learning and acquiring diverse skill sets. "We believe that people must be given these opportunities. We are ready to do something in our environment to help those around us, and we want to inspire a positive change. If you give people inspiration, infrastructure and a good process, they can work together in a very creative and useful way, and achieve great things," Solveo's founders point out.
Lessons learned
Some companies have also had a rough ride on the market, and one of those examples is Snowball Games – an indie game studio founded in 2018 and managed to launch several games on the global gaming market. "Snowball's story began with a bunch of people with different backgrounds, working in different places but with one thing in common– passion for gaming. With the help of the initial investment, the studio took shape and started working on the new game called Yatzy Dice Clash,"  Snowball Games CEO Ljupcho Koshchicovski says.
After its initial success, however, the startup had to scale back on its expansion plans, facing challenges on the gaming market, especially when competing with big publishers. "We learned plenty about the industry and managed to successfully publish and place our games in the top tier of their category. Having learned our lesson with self-publishing, I would recommend to anyone that wants to create and develop games to forge a partnership with a publisher when starting and leave the publishing to the experts," Koshchicovski asserts.
While the Macedonian gaming market is not yet fully developed, there are lots of talented people that work on so many amazing projects, Koshchicovski adds. "The beauty of the gaming industry, the same can be said for any IT industry, is that the location of the company does not restrict the geo market."
A foundation to build on 
While the country does have a strong potential when it comes to the IT industry, developing an entrepreneurial mindset still takes a while. According to a 2018 research by USAID and Startup Macedonia, an association created by a group of Macedonian startup enthusiasts, and data from the State Statistical Offices show that the country has been producing over 10,000 graduate students per year, which represents a significant number of talent that can play a part in establishing and running a dynamic startup ecosystem. In addition, it only takes 24 hours to set up a new company and 15 days to get work and residence permits. 
The governmental Innovation Fund is making efforts for strengthening the ecosystem and has launched several initiatives that are aiming to connect the community. Additionally, there are also three business accelerators that are able to invest in startup companies. Another initiative is the MKstartups Space – a first entrepreneurial community center in the country. According to Fund's representatives, the center aims to become a home of sorts for the startup community and to gather all actors in the Macedonian ecosystem under one roof.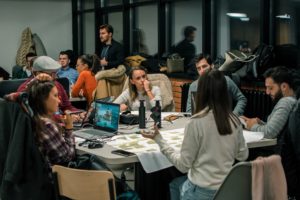 Yet, alongside talent, community efforts and favorable administration, capital is another ingredient for a functional startup and innovation ecosystem.
The challenges: startups need capital
One of the Innovation Fund's initiatives is co-financing grants for projects that are in the phase of proof-of-concept, up to the close-to market phase. Yet, besides regionally active South Central Ventures, there are still no dedicated venture capital funds in the country. 
"Only recently, the European Bank for Reconstruction and Development has been involved in the whole story, with a program dedicated to developing startups at an early stage. So there are advantages to starting this region but there are downsides too," business consultant Igor Izotov says. "Although many, including myself, would say that there is money in the state, here I would mention the Innovation Fund – but that money is not "smart". It is not opening new markets, it not opening doors for new businesses or bring advice from people who have crossed that road. The money will get you to create such a product, but won't sell it to you." Izotov adds.
Some other downsides are political instability, pollution and corruption. When it comes to the economic challenges, those would the be ones that are related to making smart investments and access to markets, Izotov claims.
Yet, the ecosystem is rather new and weak, and needs its success stories and accumulated know how to make the next leap. 
The next streaming and monetization hub?
Izotov further points out that while most startups in the county have started to create a product, they are still not able to properly sell it. At the moment, this is one of the biggest challenges that Macedonian companies have to deal with, if they want to achieve a rapid growth. According to business consultant Igor Izotov, some of the areas that are most suitable for starting a business in the country include software industries like video streaming and monetization, lead generation software and mobile applications development. 
"There are successful startup companies that are already working in these industries, and if we are smart, we would do some sort of clustering and put all available resources in this direction," comments the entrepreneur Igor Izotov. And shares a vision: "If Malta can  become an 'island of e-gaming' why not Macedonia be the country of live streaming and video monetization?"