Startups
Promoto & How The Lockdown Accelerated the Digital Transformation of Neighbourhood Grocery Stores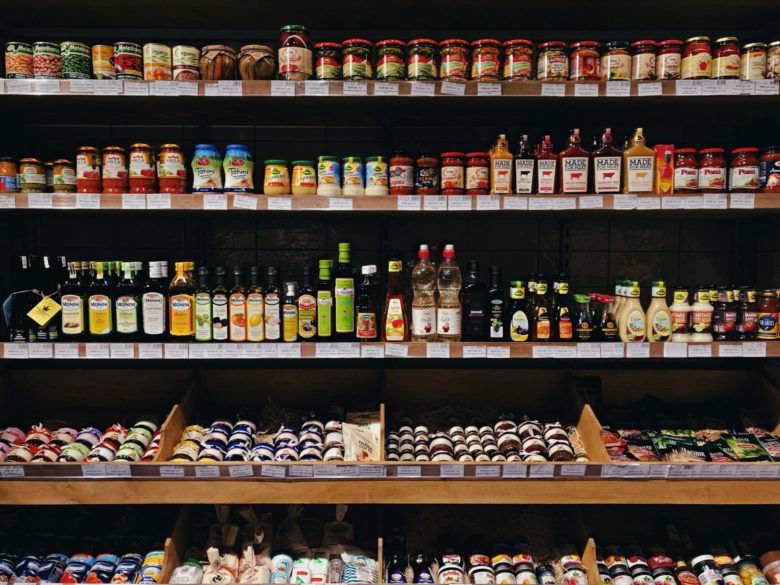 At the beginning of the pandemic and the lockdown, we started sharing stories about how startups that are working in the most hit domains (HoReCa, travel, events, etc.) are pivoting and rearranging their roadmaps to be able to survive or even grow. In some cases, as we saw, the situation made companies totally redesign products and change roadmaps, in others – brought unexpected growth, which comes with its challenges. We also saw many traditional sectors accelerating their digital transformation, and small stores and cafes are obviously no exception.
At least, this is what Nikolay Grozdev, the founder of the startup Promoto, has observed. Promoto is a young online platform, started around one year ago, that connects small merchants with producers and distributors of fast-moving consumer goods minimizing the time spent and the errors done with the established model of purchasing via phone. In a way, the platform operates as a B2B marketplace for Bulgaria where the annual turnover of FMCG is estimated at around €6B. It's also serving as a kind of advertising platform for companies that want to launch new products and inform their customers. Currently, Promoto, which is part of the investment portfolio of Impetus Capital, is working with over 960 merchants in Sofia, Plovdiv, and Burgas. We talked to the founder about how the past several months were for his business as their target clients – mainly small local merchants, had to rethink their operations. 
Trending Topics: What problem exactly does Promoto solve?
Nikolay Grozdev: There are over 50K shops and restaurants in Bulgaria that order via phone and waste a lot of time for themselves and for suppliers who record orders manually. Everyone loses from this outdated way of working. We have calculated that the realization and processing of an order by phone takes, for the customer and the supplier, almost an hour. Very often, the products that are in promotion must be ordered separately from the main order and the store manager must additionally call various sales representatives to ask for permission. The Bulgarian economy is losing millions of man-hours a year on the inefficiency of processes that can be easily digitized and automated. Indeed, low efficiency is one of the main reasons for the higher prices of products in Bulgarian stores compared to the prices in stores in more developed countries. 
How does Promoto actually make the process more efficient?
The average time for preparing and sending an order of 20 lines in promoto.bg is 5 minutes, while if dictated by phone, only the connection time can exceed 15 minutes. We eliminate mistakes that often occur when dictating. What the store sends, the supplier receives.
In the fast-moving sector, the speed with which the information about new products reaches the market (shops and restaurants) is key to success.
How did the lockdown affect you? 
In fact, it was quite a critical moment for small shops and restaurants, but at the same time, it gave a huge boost to digitalization in all sectors.
During the lockdown, we actually registered a large increase in the number of orders – 116% for the last three months, and for March alone the increase was 50%. We currently work with over 960 stores, mainly in Sofia, Burgas, Plovdiv, and in some smaller cities. Finally, our customers themselves began to look for us and realize the need for such a service. Before that, we faced a great challenge to explain to them the benefits of the platform and how it will facilitate their work and free up resources. Our product is free for stores, which further helped. In fact, our model is to charge a commission or a fixed fee from producers and distributors who benefit the most from the innovative e-commerce solution.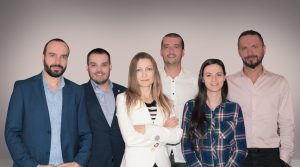 Usually, rapid growth brings with it scalability challenges, especially for a small team and a new product on the market. 
Yes, it really does. Although our platform is well developed and easy to use, it still takes technological time to equip new distributors and producers. That is why we currently have a waiting list. Apart from that, purely technologically, uploading products to the platform takes time (we currently have about 18 000 products) for distributors. It often happens that the same product has to be uploaded several times because everyone describes it differently and the system does not recognize it as the same product. But these are small challenges. 
What are the next steps for the company – new segments, maybe large chains, other geographic markets?
Big chains are not part of our target group, we want to work with small restaurants and shops. We are considering the option of expanding in neighboring markets, but there we will grow more through partnerships. 
How do you expect the latest events around the pandemic to affect the business of small shops and restaurants?
The pandemic was not such a bad event for some retailers. For some neighborhood stores, the lockdown turned out to be a reviving injection and their turnover doubled. Many customers chose to order from the neighborhood store instead of waiting in lines in front of hypermarkets. Personally, I watched people come out of the store to the block with full bags – something I hadn't seen in years. Restaurants have suffered badly from this crisis and the consequences for some have been fatal – sites for the sale of businesses are full of ads for restaurants for sale or rent. 
Businesses that want to survive will need to review their cost policies and improve efficiency within the organization. If, for example, a store could in the past afford its employees to dictate orders to buy goods over the phone for hours or wait for someone to pick up their order, now is the time to look for a more efficient way to do so. A way that not only saves them time but also gives them more choice, more flexibility, and independence in the market. 
What digital solutions will be most sought after in this market? What is missing?
The FMCG market in Bulgaria plays an important role in the country's economy. The so-called traditional trade and the HoReCa channel (hotels, restaurants, cafes) generate over 50% of the total turnover in the sector. The highly fragmented market and fierce competition from manufacturers and distributors create even more complex processes in this already dynamic market. The supply chain is the circulatory system of the fast-moving sector. Currently, this circulatory system is clogged with long-delayed problems and businesses are choking on low efficiency, high costs, and unproductive time.
Once we do the most difficult thing – changing the habits of buyers and sellers, new horizons will open up for everyone – artificial intelligence to help the buyer order easier and more accurately, integrated order management and inventory, and construction of a complete ecosystem in which communication flows quickly and efficiently.