regional
A Quick Guide To The Romanian Startup And Innovation Ecosystem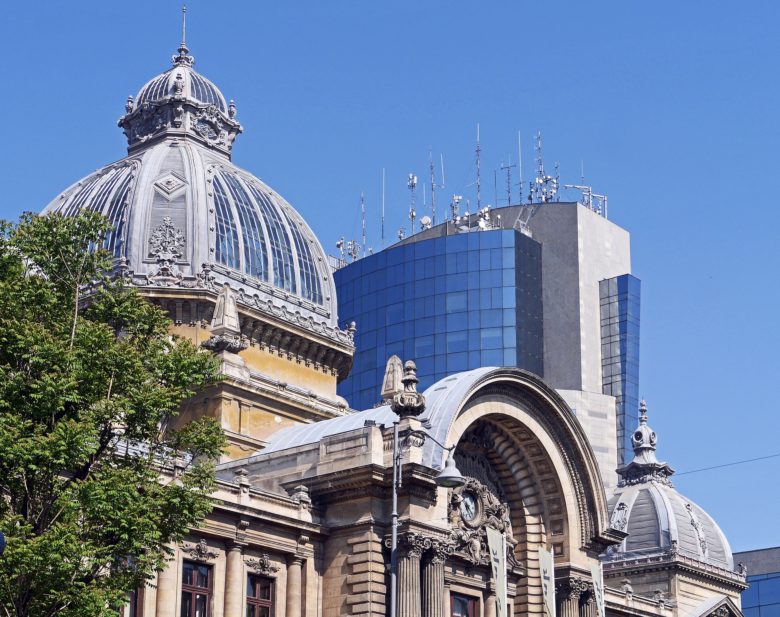 Ever since automation unicorn UiPath started raising gigantic funding rounds, the last of which $570m, Romania is appearing more and more on the tech global startup map. But what's here besides UiPath, I started to ask around. 
"Well, this is the hottest topic right now. Of course, back in the days there were also other interesting stories of founders who exited and then started giving back to the community. Fitbit bought a smart watch company called Vector Watch around two years ago. Francisco Partners bought a company called Avangate six years ago," tells us Sergiu Negut, board member of the Romanian Business Leaders Association, and co-founder of the startup FintechOS. He adds that the ecosystem is not as developed as the Bulgarian for instance, where the EIF started financing investment funds several years earlier, but is thriving and developing fast. Not least, it has the largest market in the Balkan region with close to 20m citizens and $10.8k GDP per capita. 
Around 2000 startups
While right now everyone seems to be looking forward to UiPath's exit and awaiting a boom of companies that will flourish out of the first unicorn, there's enough already happening in the ecosystem. The story of the Romanian tech and digital entrepreneurship ecosystem could be traced back to e-commerce platform eMag, which was acquired by Southafrican giant Naspers in 2012 in an $83m deal. Another significant exit happened the next year as the founded in 2006 e-commerce solutions company Avangate was sold to Francisco Partners. The company was backed back then by one of the large funds Gecad Ventures, whose managing partner Radu Georgescu is perceived as the Godfather of the ecosystem, we learn from local entrepreneurs. 
Some estimate there are around 2.000 startups in Romania right now, others say around a thousand. Among the hot topics are companies like the fintech startup FintechOS, which recently announced a €1M round (btw backed also by Bulgarian fund Launchub Ventures), or Bitdefender, the security tech company that has so far raised close to $200m. Cybersecurity, cloud technologies, enterprise software, fintech – these are the areas in which export-oriented startups specialize, tells us Cristian Munteanu from early-stage fund Early Game Ventures. But since the local market is also quite big, there are also many consumer products being developed for the local and regional markets too. "More than 50% of the domestic startups are focused on Romania and the surrounding markets," says Dan Mihaescu from GapMinder, and early-stage fund, which also runs its own acceleration program called the Techcelerator.  
There were also two exits in the past months that remained unnoticed for the ecosystem outside Romania. Appsulate, cybersecurity startup, was bought by the Zscaler, American company, a leader in cloud security. The other one is Unloq, a Cluj-based startup, focused on multi-factor authentication that was acquired by iWelcome.
Here, unlike in other countries in the region, where all tech and startup activities are concentrated in the capital city, are more than one hubs – with Cluj-Napoca, also growing fast. Local ecosystem players say this is indeed historically the strongest and most independent entrepreneurial hub in Romania.
The investors
There are currently at least five investment funds and next year there will most probably be another four. Five years ago, there were only two regional funds that were looking at Romania, each of them having either a local partner or an investment director in Romania. The first one to mention is Catalyst, a fund of €15m backed by JEREMIE and operated by 3TS. The other one was EarlyBird. Back then they were the only active players on the market, told us Mihaescu from Gapminder in an earlier conversation. "Today, it's a bit different. There are again the 3TS, us, another €22m fund that just launched, and there are several syndicates of angel investors in the range of €500k to €1m. EarlyBird also has a second fund – the Digital East Fund II which is focused on Series A and Series B," he added. 
The most active funds right now are EIF backed Early Game and Gapminder, Gecad is now invested, but will probably raise another one soon. "There are three other funds, that are fundraising right now, and will probably have first closings at the beginning of 2020. This is a lot of money for Romania since we are a small market. Having €60m just for the early stage, and another €80m for the late stage is a lot of money," says Cristian Munteanu. 
And business angels are also starting to get more active. "We are around 80 people now, and around the half joined in the past year. While we used to be mostly from tech and startup backgrounds, there are now angels joining us who come from rather traditional sectors," tells us Malin Stefanescu from TechAngels Romania. 
The support infrastructure
The more we go around, visit new places and talk to local entrepreneurs or ecosystem developers, the more we realize the ecosystem is indeed developing fast. In the past two-three years, many coworking spaces, also of international brands have launched in Bucharest, large companies like KPMG, Orange, Raiffeisenbank, Austrian banking group Erste under the local BCR brand,  are running corporate accelerators, universities are working with corporate partners. 
One of the important players in the ecosystem is the association Romanian Business Leaders, a voluntary organization of successful entrepreneurs who want to "give back" to their ecosystem through various initiatives like tech academy for teachers or mentorship programs. We also heard of Innovation Labs, a program that started in the Bucharest University and is now partnering with 6-7 other higher schools. In its essence, Innovation Labs is for young people who want to make a difference through their creative technologies. Participants have the chance to fine-tune their ideas and turn them into real, working prototypes, in a three-month development period with diverse feedback sources. Corporate partners sponsor the development of these student companies. 
Not least, in the past ten years, the How To Web conference has played a vital role in boosting the development of the ecosystem by bringing international speakers and guests to share insights on doing business on a global scale.  
The physical hotspots: co-working landscape in Bucharest
The first coworking space in Bucharest and still the one with the highest concentration of tech companies and startups is TechHub Bucharest. With its nearly 2000 sq.m., location in the center of the city, and hundreds of events, the space seems to be the heart of the tech entrepreneurship. The international brand Impact Hub is also present in the Romanian capital city – even with two locations. "They are doing a great job here. Despite being part of the international brands, they have a very local flavor. And there you find many interesting entrepreneurs whose companies are not necessarily in the software sector – education, agritech etc.," says Negut. In 2017 the international brand Talent Garden set a foot in Bucharest but with a smaller scale – space for less than 100 people. 
Last December, the Israeli co-working chain Mindspace also opened up its first location in the northern part of the city and has already 730 members there. They launched another location in the center, which is rather targeted at larger companies who want to have an external office for special projects. There are also many cafes and smaller spaces, small meetup and event locations, popping up downtown Bucharest. 
Of course, this is far from the whole picture in Romania, and we are just starting to explore it, so stay tuned for more startup and innovation stories. If you also spot cool stories from around the region, ping us at newsroom@trendingtopics.bg