STARTUPS
Romanian audiobook platform Voxa targets a new €1M funding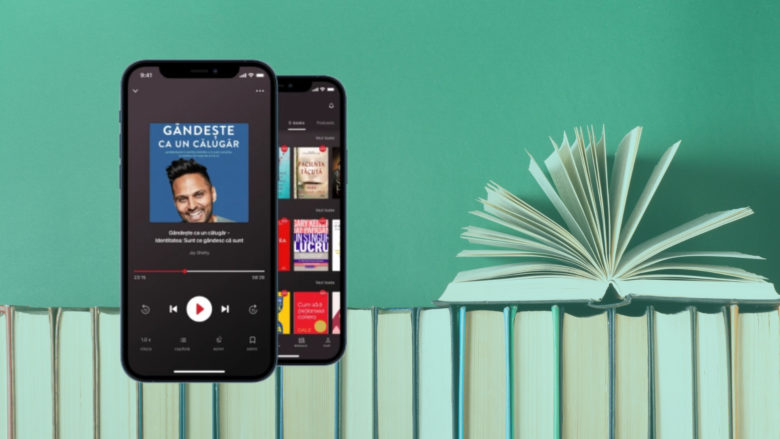 VOXA, former Storis, is the first native Romanian audiobook platform. With a variety of audiobooks, e-books, and podcasts, the startup aims to become "the biggest digital books catalog in Local country language & English content". Now the Voxa team targets a new round of financing of €1 million to establish its position in Romania and produce another 1,000 audiobooks.
Romanian audiobook app Storis raises half a million through a Seedblink campaign
Founded in 2021, the audiobook platform currently provides access to over 5.000 audiobooks and e-books in Romanian and over 10.000 in English. On average, Voxa produces around 40 new audiobooks each month. The startup plans to expand in Bulgaria, Hungary, Moldova, and Germany, starting with the Republic of Moldova in the second quarter of 2022.
Voxa also aims to integrate its application into the benefit packages offered by companies to employees. The startup wants to reach over 100 large companies by the end of the year, and the corporate segment to represent 30% of the business by the end of this year, reported Bussiness Review.
"Last year, when we got the first round of funding through SeedBlink, we promised to build the Voxa streaming platform, to attract major publishers in Romania, to produce over 500 audiobooks, and reach 1000 subscribers. In just 6 months all our plans have materialized. We are eager to continue writing the Voxa story and to bring our favorite content closer to book lovers," said Cătălin Meșter, CEO of Voxa.
In the summer of 2021, Voxa successfully attracted €540,000 through the crowdfunding platform SeedBlink.
European investment platform SeedBlink opens a branch in Bulgaria