MAKING AN IMPACT
Social entrepreneurs in SEE see future despite all odds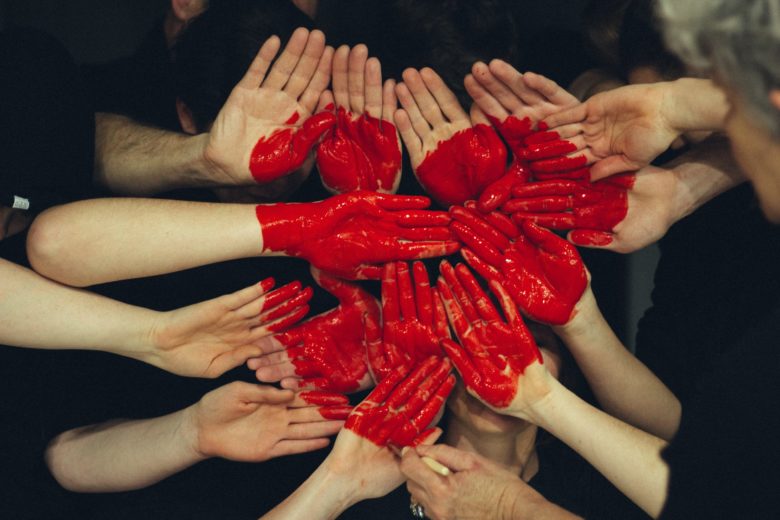 Social and economic changes, including the migration of people, have opened up new windows of opportunities for social entrepreneurship in SEE's rural regions, education, ecology, HR, and events management. We talked to several experienced entrepreneurs to find out why real competition is still missing in the sector, what it takes to succeed, and why social entrepreneurship models have a future.
Social impact is the DNA of social entrepreneurship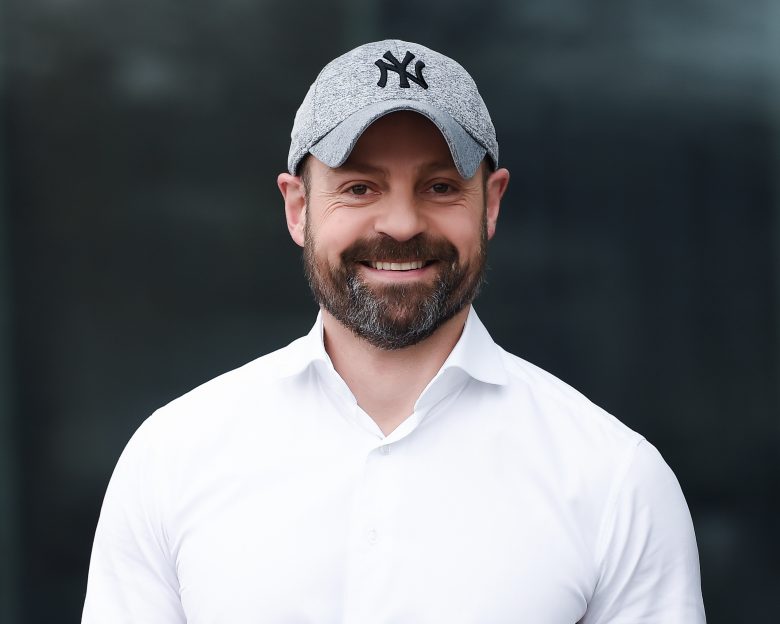 The social enterprise has become a "hot" topic in recent years, but is still a relatively new concept to Bulgaria, says Ivan Dimov, founder and chairman of the Single Step Foundation, whose latest endeavour is co-working space The Steps, а social enterprise of Single Step Foundation, which supports, motivates, and empowers LGBTI youth in Bulgaria.
Still, he sees huge growth potential to use this model to resolve pressing social problems, including clean air, poverty, quality education, hunger, social exclusion, marginalized groups, etc, which have usually been the domain of the non-profit sector and activists.
+++The Big Reset: Sustainable Social Innovation Beyond NGOs and Grants – fireside chat with Nancy Schiller, America for Bulgaria Foundation+++
"Grants and project-based activities are not laser-focused on impact, and create a mentality of dependability," Dimov told Trending Topics SEE. A social enterprise, on the other hand, is a business with a clearly defined social goal aimed at achieving both financial and social returns. "The social impact goal and motivation has to be in the DNA of the enterprise from the very beginning," he added.
Dimov and his fellow entrepreneurs face two main challenges in their work: the lack of financial instruments (equity, debt, hybrids) to track the growth of a social enterprise startup, and the deficit of knowhow and expertise on the part of future social entrepreneurs to create an ecosystem.
+++Startups In Times of Crisis Vol.12: The Gifting Industry, Social Enterprise A Box To Remember And Its Pivot Towards Monthly Subscriptions+++
Government, investor support can fuel growth
Ivan still sees no real competition in social entrepreneurship in Bulgaria due to the relatively small number of players in the industry. However, he does see some good examples of collaboration, and exchange of ideas and know-how.
"Regarding the role of the government and investors, I do hope to see a structured Social Impact Fund created in the near future, so that it can fuel the growth of social entrepreneurship in Bulgaria, the same way the traditional start-up ecosystem was created," he said. "One of the few positive examples coming out of Bulgaria is the successful development of an active tech/startup ecosystem. Currently, there is a new wave of VCs emerging on the market, funded by the Fund of Funds," he added, pointing out the need of a significant mentor/expertise transfer to current and future social entrepreneurs. "In a nutshell, we have to develop the stakeholders in the social entrepreneurship ecosystem."
+++#RUNovator: The Two Social Entrepreneurs Who Run To Fundraise For Youth Entrepreneurial Clubs+++
Social entrepreinership for economic empowerment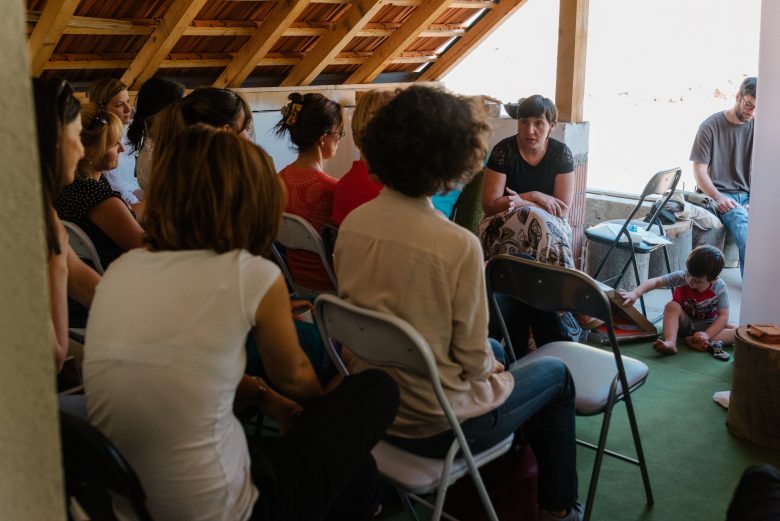 Dragana Tomić Pilipović, an HR expert and co-founder of the Serbian Centre for Education and Personal Development in Nature, believes social enterprises need a clear legal regulation framework and better structured institutional support. The Rural HUB that she has set up in the area of the village Vrmdža, Serbia, is an example how people find a way to make things happen even if there is no help from outside. It is a community of creative individuals and innovative organizations that want to explore, build and connect its urban and rural knowledge in a sustainable way. The project was launched some 10 years ago, long before villages became a hype destination. Back then, she bought some land in the dying village of 500 residents located 230 km southeast of Belgrade, giving the local community a chance to develop their entrepreneurship skills.
"We created a local brand for local women of several generations to set up their own business," Dragana told Trending Topics SEE. "We connected the younger and the older generations, and made contacts with digital marketing businesses in the city to help them promote their services and products."  The goal – to set a "model of rural development and economic empowerment" for Serbian villages and an example of the global trend of "ecovillages", described as "a type of settlement whose inhabitants want to live in harmony with nature."
COVID-19 creates opportunities for sustainable business
Amid the COVID-19 pandemic, 2020 saw a boost in migration to the village, bringing more than 30 "new"full-time residents, and many more spending extended periods of time in Vrmdža. According to Dragana, this creates huge opportunities for social entrepreneurs with eco solutions and is a chance to empower positive competition in the SEE region. Her advice for social startups is to focus on business needs but be aware of what and how much they need on their way to financial success.
"There are so many innovative ways to do social business and ways to solve some social challenges – this an advantage for the region," Dragana said. "In a business it is not about how to earn profit only, but also about how to solve important social issues, to save the planet."
+++CleanTech: Serbian Startup Harnesses IoT, AI to Reduce Air Pollution Through Innovative Parking System+++
Drive to develop against the odds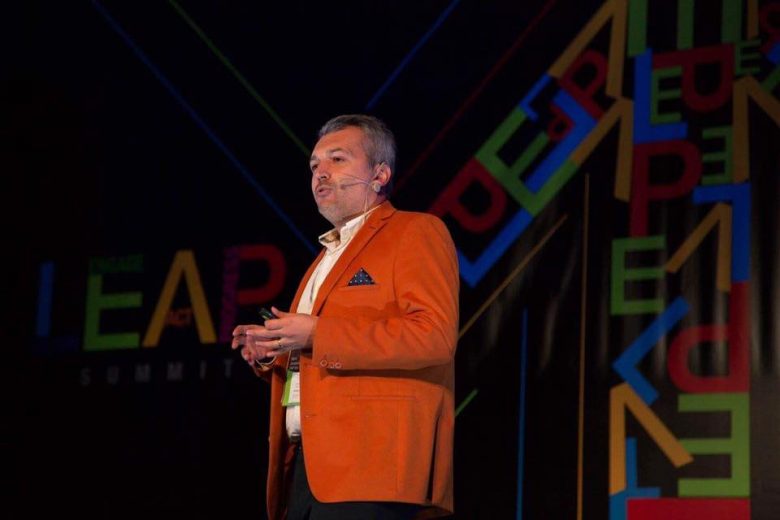 Alejtin Berisha, a serial social entrepreneur from Kosovo, agrees that most countries in the SEE region don't have laws that regulate the social entrepreunership and support has been limited. "Also, the customer doesn't always realise the value that social enterprises provide in the 'value chain' system and therefore, social enterprises are still struggling to develop in the region," he told Trending Topics SEE. Berisha is founder of Finnish Schools International and Finnish Schools International Online. He runs an innovative international network of schools based on the model of the Finnish education system. He has been an angel investor in ed-tech startups, and has supported other education companies worldwide. But even he believes that the ecosystem for social enterprises in the SEE is still in its infant phases.
"I see a lot of potential for social enterprises to develop disruptive business models while serving the society or helping meet the UN Sustainable Development Goals and for Investors to actually make good returns and still do good through Impact Investing," he said.
Businesses need to rethink the value they bring to society
For the past two years, most organisations that support social enterprises have reduced their budgets for financial or logistical reasons and with the lockdown and closing of most sectors, social enterprises have also been hit. But the current situation creates an opportunity to rethink the business contribution to the society.
"The post-Covid world has made us all rethink our values and the way we 'conduct business'. I am a strong supporter of private sector businesses but I also believe that businesses need and should rethink the value they give to the society. There are new and emerging models where social enterprises are actually the best business models," Berisha concluded.
+++ICKosovo: Home of innovation and birthplace of 451 startups+++