INTERVIEW
"Suing is useless": Injured crypto users from Celsius and Vauld report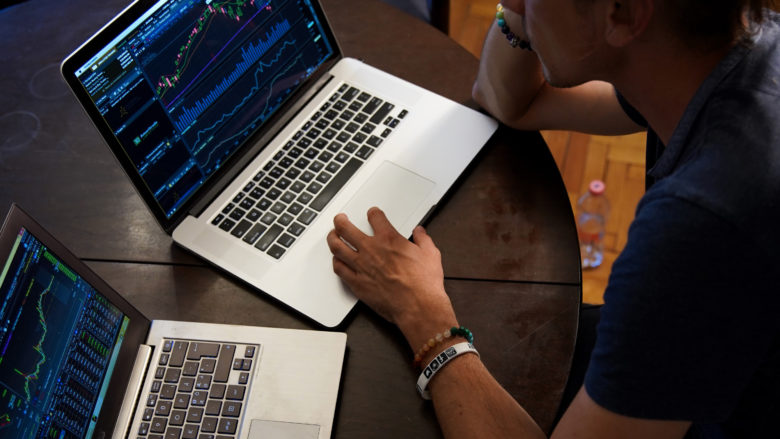 Celsius Network, Vauld, Voyager: Former (even partially listed) crypto companies caused billions of dollars in damage in 2022 – and dragged millions of users into their bankruptcies and payout freezes. If they previously used high-interest rates to attract those who wanted to lend their bitcoins and tokens to others, they can no longer pay them back the borrowed crypto money. Crypto lending is thus becoming a money trap for everyone who trusted CeFi services – and now has to watch their assets disappear.
In Europe,  there are numerous victims who now have to fear for their money due to the collapse of the lending platforms. Trending Topics interviewed two of them (both under pseudonyms): Andreas W. is a user of US-headquartered Celsius Network, which went bankrupt for $1.2 billion, and Rafael G. is a customer of Singapore-based Vauld, which can no longer pay its users back their deposited coins and tokens.
Trending Topics: You are among the affected customers of Celsius Network and Vauld. How much money is it that you are currently unable to access?
Rafael: I currently have about $2,000 in locked crypto funds at Vauld.
Andreas: It is a medium five-digit amount.
How were you informed? Was there an info mail, or were the accounts suddenly simply blocked?
Rafael: Since July 4th I have received four emails with transparent and concrete information. I can log into my account and see transaction history, but bank transfers are disabled.
Andreas: I first heard about the payout problems via social media and shortly afterward received an official information email.
Why did you use the crypto services? What was promised?
Rafael: My motivation was to use the service for an interest-bearing investment, which I tax with the help of Blockpit. In times of a low-interest rate policy, a 6.7% annual return in combination with the HODL strategy is particularly attractive. The alternative view is to forego interest, manage crypto yourself via cold storage and see the opportunity cost as insurance so you don't lose the investment through the crypto exchange.
Andreas: Basically, crypto lending is a great way to let idle assets work and thus earn an additional return. Celsius was certainly one of the industry leaders in this area and offered relatively high-interest rates and has a good interface.
What factors contributed to trusting the services? Were the possible total loss and the high risk pointed out?
Rafael: The company (Vauld) convinced me with a user-friendly interface, high-interest rates, personal customer support, two-factor authentication, and a professional crypto custody provider. Special risks were not pointed out outside of the general terms and conditions.
Andreas: Well-known CEO (Celsius-CEO Alex Mashinsky) and high investments from well-known VCs. I was aware of the possibility of total loss. This should basically be known to everyone who operates crypto lending in any form – after all, nothing is free. But the risk seemed very low. The risk could certainly have been pointed out more precisely, as far as I know, it was only shown in the general terms and conditions. In my opinion, however, it was sufficient – ​​the company simply took too much risk. Here one should have communicated transparently how the company works in the background with the funds.
Christine Lagarde: ECB President says cryptocurrencies are "worth nothing"
Do you think you'll ever get your money back?
Rafael: The amount is written off in my portfolio, hoping for a happy turn of events.
Andreas: I can imagine getting at least a part back.
How bitter is the probable loss? Do you feel betrayed? Do you consider a lawsuit?
Rafael: It feels like a usual drop in the already volatile crypto market. Diversification or "money management" help to minimize losses. Vauld is currently communicating transparently and regularly. Of course, if the company were a scam, one might feel betrayed. As a private user, however, it is an illusion to successfully sue a company in India or Singapore without a class action.
Andreas: It's never good when you lose money. Risks were taken that were not disclosed or not properly communicated. Basically, I was already aware that you can lose everything. So I would say I feel cheated in the sense that too much risk was taken, not that the company could go bust. No, I don't think a lawsuit will do anything.
Celsius, Vauld, Voyager, and BlockFi are considered CeFi. Would it have been better to bet on real DeFi?
Rafael: It doesn't make a big difference to me. As long as important legal questions in the crypto area have not been clarified, financial transactions are always a great risk. We need intelligent and innovation-friendly regulation on a global level and not sloppy ones that want to ban anonymous wallets, for example.
Andreas: Real DeFi is better because you can at least track exactly what is happening with the invested capital. But you have a technical risk. I think DeFi will be the answer in the future – but there will certainly continue to be good and transparent CeFi players. It is best required by regulation from CeFi players.
What would you advise other users to do in the future? Completely stay away, or prepare for a high-risk crypto casino?
Rafael: Life savings currently have no place in the crypto sector, and certainly not with a single crypto provider. Anyone who, like me, would like to try out new services as an adventurous lead user should always limit the financial investment to a minimum of their own assets. In addition to the counterparty risk, other dangers such as wallet hacks or identity theft should also be considered.
Andreas: It depends on the user's profile. I believe everyone who invests in such products must be aware of how the mechanism works in the background. If the company clearly states the accepted risk and you agree with it, then there is nothing wrong with it.