Investment
Uber's European rival Bolt brings in another €600M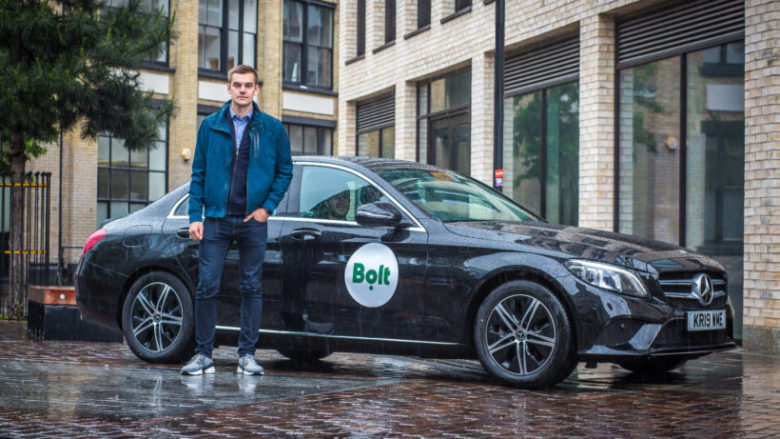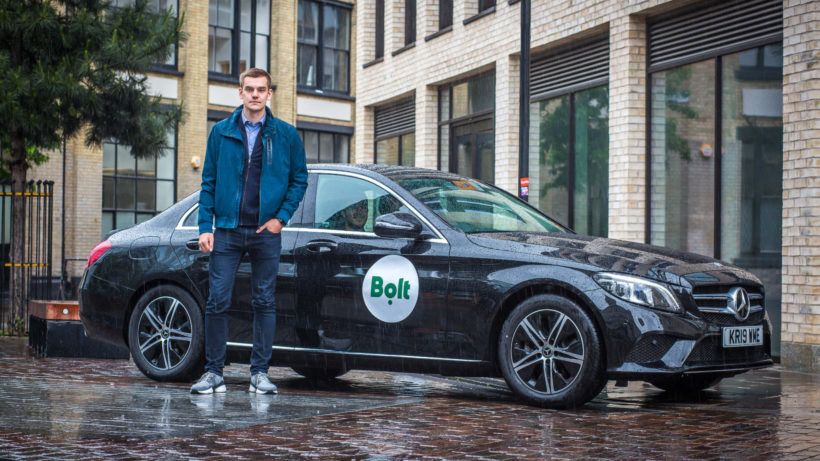 Small countries in Europe producing absolute giants of companies – this includes Estonia. Back in 2013, the mobility startup Taxify was launched in Tallinn. Today, the company is under the Bolt brand, operating in over 300 cities in 45 countries. In the future Taxify will be also involved in 15-minute delivery services. In order to take the next step, founder and CEO Markus Viling has ensured another €600 million on board.
Investors like Sequoia, Tekne, Ghisallo, G Squared, D1 Capita and Naya now rate Bolt at €4 billion, which has more than doubled since March 2021. Bolt has received one of the largest funding rounds of the year. In comparison, Uber is valued at $82 billion on the stock exchange.
Delivery service platform
According to the company, around 1.5 million drivers are employed by Bolt. There are plans on expanding into supermarkets and food delivery as more food delivery services relying on bike deliveries are making waves in the market.
"Bolt is committed to making city travel affordable and sustainable. We are building a future in which people are not forced to buy cars that cause traffic and environmental pollution, but use on-demand transport when they need it," says founder Villig. "After seven years of tireless work, Bolt's mobility and delivery products offer a better alternative for almost any use case that requires a car. I am looking forward to making these products available to millions of customers in Europe and Africa so that the focus is no longer on the car and the cities belong to the people again."
Europes biggest financing rounds in 2021:
Company
Funding
Investors
Vertical
Founded in

Northvolt

2,26 Mrd. Euro

VW, BMW, Goldman Sachs, Baillie Gifford, OMERS, AMF, ATP, Baillie Gifford, Baron Capital Group, Bridford Investments Limited, Compagnia di San Paolo, IMAS Foundation, EIT InnoEnergy, u.a.

Batteries

2016 (SWE)

Klarna

1,35 Mrd. Euro

(1x 840 Mio. Euro, 1x 525 Mio. Euro)

Softbank, Silver Lake, Sequoia Capital, Bestseller Group, Atomico, Northzone, Ant Group, Permira, Dragoneer, GIC

Fintech

2005 (SWE)

Cinch

1,2 Mrd. Euro

Abu Dhabi, Singapur, George Soros

Gebrauchtwagenplattform

2012 (UK)

Celonis

820 Mio. Euro

Durable Capital Partners, T. Rowe Price Associates, Franklin Templeton, Splunk Ventures, Arena Holdings

SaaS

2011 (DE)

Trade Republic

740 Mio. Euro

Sequoia Capital, TCV, Thrive Capital, Accel, Founders Fund, Creandum, Project A

Trading

2015 (DE)

Revolut

675 Mio. Euro

Softbank Vision Fund 2, Tiger Global

Neobank

2015 (UK)

MessageBird

674 Mio. Euro

Bonnier, Glynn Capital, LGT Lightstone, Longbow, Mousse Partners, NewView Capital

Kommunikation

2011 (NL)

Mollie

665 Mio. Euro

Blackstone Growth (BXG), EQT Growth, General Atlantic, HMI Capital, Alkeon Capital, TCV

Payment

2004 (NL)

Flixmobility

533 Mio. Euro

General Atlantic, Permira, TCV, HV Capital, Blackrock, Baillie Gifford, Canyon Partners

Mobility

2012 (DE)

Bolt
600 Mio. Euro
Sequoia, Tekne, Ghisallo, G Squared, D1 Capital, Naya
Mobility
2013 (EST)

Wefox

533 Mio. Euro

Target Global, TLV, Ace & Co, LGT, Lightrock, Partners Group, OMERS Ventures, G Squared, Horizons Ventures, Mubadala Capital, Salesforce Ventures, Speedinvest, u.a.

Insurance

2015 (DE)

CMR Surgical

500 Mio. Euro

SoftBank Vision Fund 2, Ally Bridge Group, RPMI Railpen, Tencent, Chimera

MedTech

2014 (UK)

Glovo

450 Mio. Euro

Lugard Road Capital, Luxor Capital Group, Delivery Hero, Drake Enterprises, GP Bullhound

Lieferservice

2015 (ESP)

Wolt

435 Mio. Euro

Iconiq Growth, Tiger Global, DST, KKR, Prosus, EQT Growth, 83North, Highland Europe, Goldman Sachs Growth Equity, EQT Ventures, Vintage Investment Partners

Delivery

2014 (FIN)

SaltPay

400 Mio. Euro

Hedosophia, Tiger Global

Fintech

2019 (UK)

Starling

374 Mio. Euro

Fidelity Management & Research Company, Qatar Investment Authority (QIA); RPMI Railpen, Millennium Management

Internetbank

2014 (UK)

Checkout.com

370 Mio. Euro

Tiger Global, Greenoaks Capital, Insight Partners, DST Global, Coatue Management, Blossom Capital, Endeavor Catalyst, Singapore Sovereign Wealth Fund

Fintech

2012 (UK)

Hopin

330 Mio. Euro

Andreessen Horowitz, General Catalyst, IVP

Online Events

2019 (UK)

Ledger

320 Mio. Euro

10T Holdings, Cathay Innovation, Draper Associates, Draper Dragon, Draper Esprit, DCG, Korelya Capital, Wicklow Capital

Krypto-Wallets

2014 (FRA)

Bought By Many

295 Mio. Euro

Many Group, EQT Growth

Versicherungen

2012 (UK)

Back Market

276 Mio. Euro

General Atlantic Generation Investment Management, Goldman Sachs Growth, Aglaé Ventures, Eurazeo,  daphni

E-Commerce

2014 (FRA)

GoStudent

275 Mio. Euro

DST Global, SoftBank Vision Fund 2, Tencent Dragoneer, Coatue, Left Lane Capital und DN Capital, Speedinvest

EdTech

2016 (AUT)

KRY

262 Mio. Euro

CPP Investments, Fidelity, Ontario Teachers' Pension Plan

HealthTech

2015 (SWE)

Blockchain.com

254 Mio. Euro

DST Global, Lightspeed Venture Partners, VY Capital

Blockchain

2011 (UK)

Snyk

254 Mio. Euro

Accel, Tiger Global, Addition, Boldstart Ventures, Canaan Partners, Coatue, GV, Salesforce Ventures

Cybersecurity

2015 (UK)

Rapyd

254 Mio. Euro

VC Coatue, Spark Capital, Avid Ventures, FJ Labs, Latitude, General Catalyst

Fintech

2016 (UK)

Gorillas

238 Mio. Euro

Tencent, Coatue, DST Global

Delivery

2020 (DE)

Forto

202 Mio. Euro

Vision Fund 2

Logistik

2016 (DE)

Flink

200 Mio. Euro

Prosus, Bond, Mubadala Capital

Lieferservice

2020 (DE)

Volocopter

200 Mio. Euro

BlackRock, Avala Capital, Atlantia S.p.A., Continental AG, NTT, Tokyo Century, Geely, Daimler, DB Schenker, Intel Capital, btov Partners, Team Europe, Klocke Holding

eVTOL

2011 (DE)

Sennder

197 Mio. Euro

Baillie Gifford, Accel, Lakestar, HV Capital, Project A, Next47, Scania Growth Capital, Earlybird, Perpetual

Logistics

2015 (DE)

Bunq

192 Mio. Euro

Pollen Street Capital

Fintech

2015 (NL)

Jobandtalent

188 Mio. Euro

(1×100 Mio. Euro, 1×88 Mio. Euro)

SoftBank Vision Fund 2, Atomico, Seek, DN Capital, InfraVia, Quadrille, Kibo, FJ Labs

Job-Plattform

2008 (ESP)

Shift Technology

185 Mio. Euro

Advent International, Avenir, Accel, Bessemer Venture Partners, General Catalyst, Iris Capital

Versicherung

2013 (FRA)

Alan

185 Mio. Euro

Coatue, Dragoneer, Exor, Index Ventures,Ribbit Capital, Temasek

Versicherung

2016 (FRA)

Vestiaire Collective

182 Mio. Euro

Kering, Tiger Global Management

Second-Hand-Mode

2009 (FRA)

Bitpanda

180 Mio. Euro

Valar Ventures, DST Global, Saurabh Sharma, David Chreng-Messembourg, Yoann Turpin

Neobroker

2014 (AUT)

Wallapop

160 Mio. Euro

Korelya Capital, Accel, Insight Partners, 14W, GP Bullhound, Northzone

E-Commerce

2014 (ESP)

Scalable Capital

150 Mio. Euro

Tencent, BlackRock, HV Capital, Tengelmann Ventures

Neobroker

2014 (DE)

TravelPerk

136 Mio. Euro

Greyhound Capital, DST, Kinnevik, Target Global, Felix Capital, Spark Capital, Heartcore, LocalGlobe, Amplo

Reisemanagement

2015 (ESP)

Pleo

126 Mio. Euro

Bain Capital Ventures und Thrive Capital. Auch frühere Investoren, wie Creandum, Kinnevik, Founders, Stripes, Seedcamp

Fintech

2015 (DK)

EnergyNest

110 Mio. Euro

Infracapital

ClimateTech

2011 (NOR)

Ornikar

101 Mio. Euro

KKR, Idinvest, BPI, Elaia, Brighteye, H14

Mobility

2013 (FRA)

Otrium

101 Mio. Euro

BOND, Index Ventures, Eight Roads Ventures

Mode

2015 (NL)

Blabacar

97 Mio. Euro

VNV Global, Otiva J/F AB, FMZ Ventures

Reise-App

2006 (FRA)

CeQur

97 Mio. Euro

Capital Ltd., Endeavour Vision

MedTech

2008 (CHE)

Einride

92 Mio. Euro

Temasek, Soros Fund Management LLC, Northzone, Maersk Growth

Autonomes Fahren, E-Mobilität

2016 (SWE)

Payfit

90 Mio. Euro

Accel, Frst, Xavier Niel 

HR

2015 (FRA)

H2 Green Steel

88 Mio. Euro

Altor Fund V, Ane & Robert Maersk Uggla, BILSTEIN GROUP, EIT InnoEnergy, Exor, FAM, IMAS Foundation, Kingspan, Marcegaglia, Mercedes-Benz AG, Scania, SMS Group, Stena Metall Finans, Cristina Stenbeck, Daniel Ek, Vargas

Nachhaltige Stahlproduktion

2020 (SWE)

Oura

84 Mio. Euro

The Chernin Group, Elysian Park

Fitness

2013 (FIN)

Aiven

84 Mio. Euro

Atomico, Salesforce Ventures, World Innovation Lab

Cloud-Anwendungen

2016 (FIN)

Agicap

84 Mio. Euro

Greenoaks, BlackFin Capital Partners, Partech

Fintech

2016 (FRA)

Ankorstore

84 Mio. Euro

Tiger Global, Bain Capital Ventures, Index Ventures, GFC, Alven, Aglaé

Einzelhandel

2019 (FRA)