️✈️
VC BrightCap Launches New Funding Program for Aviation Startups
BrightCap Ventures partners with AirNav Systems, a global flight tracking and monitoring company, to launching a new funding program for startups leveraging flight data and technology solutions – Kitty Hawk Challenge. The VC and their new partner are on the lookout for pre-seed and seed stage startups developing solutions for flight safety, ground and flight operations enhancements, aircraft health monitoring, aircraft operating conditions, and unmanned aircraft system operations. A number of selected startups will receive an equity investment of up to €200K from BrightCap with an opportunity to extend the investment to €3.5M upon commercialization.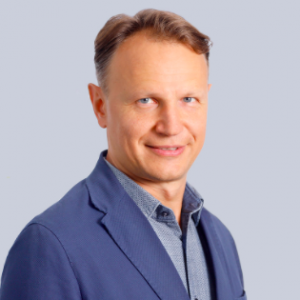 "The "new normal" economic environment represents a massive challenge for the aviation industry and will encourage companies to look for smart and cost-efficient ways to run their operation. This crisis offers an exceptional opportunity for creative startups to help reboot and redefine the transportation industry," said Georgi Mitov, Managing Partner at BrightCap Ventures. According to him, the partnership with AirNav will allow startups to benefit from the VCs experience, but also get access to real-life data to test its models and technology. "Based on my experience it's crucial to work with real data and be able to validate the technology at this stage of development," says Mitov, who was part of the aviation startup Aviаso before its exit to Honeywell in 2015. Not least, both partners in the program understand the way business is conducted in the aviation industry and can help founders navigate in it.
The right timing for aviation disruption
The partnership aims to identify startups worldwide via a rigorous selection process that includes an in-depth review of each potential company, along with the product's unique value proposition, market size, and potential competitors. AirNav Systems and BrightCap will work closely together during the review and evaluation process. Alongside the funding, the selected startups will be given also the opportunity to utilize the company's available historical and real-time tracking data in order to develop best the technology solutions that exhibit both engineering maturity and go-to-market capabilities. 
"Given the current state of our economic world due to the coronavirus pandemic – particularly in the aviation industry – businesses may very well need non-standard solutions to revive operations as quickly as possible at low costs," said Andre Brandao, President of AirNav Systems. The company is developing applications for all kinds of aviation-related users. Starting with the development of simple software designed to enter manual information to track planes over oceanic areas, AirNav Systems has grown to a complete set of flight tracking and monitoring tools for all kinds of users, from Airlines and Airports to Limousine Operators and Aviation Enthusiasts.
"This partnership will enable us to extend the reach of our technology capabilities even further. As a team made of computer science engineers and airline pilots we are thrilled to support these kind of innovations for the industry," explains Brandao.
There's no fixed timeframe and the applications for the program are ongoing.
Extending the portfolio of industry-specific startup programs
For the Bulgaria-based fund, this is already the second industry-specific program for startups. In november 2019, the fund announced a similar partnership with Rolls-Royce. Rolls-Royce through its R2 Data Labs is exploring data-related solutions and advancements in civil aerospace, defense, civil nuclear, and power systems. Startups working on solutions for industrial challenges in these domains using Artificial Intelligence (AI), Advanced Analytics, Industrial IoT, Blockchain, Quantum Computing, and Autonomous Technology, can apply for the program. According to Mitov, so far 15 companies have been reviewed before the coronavirus lockdown. 
For BrightCap these programs are an additional channel to source pipeline companies from all over the world, and potentially attract them to open up operations in Bulgaria. There will be more similar programs in the near future, says the managing partners.