What makes UNIQA Ventures the ideal growth investor for scale-ups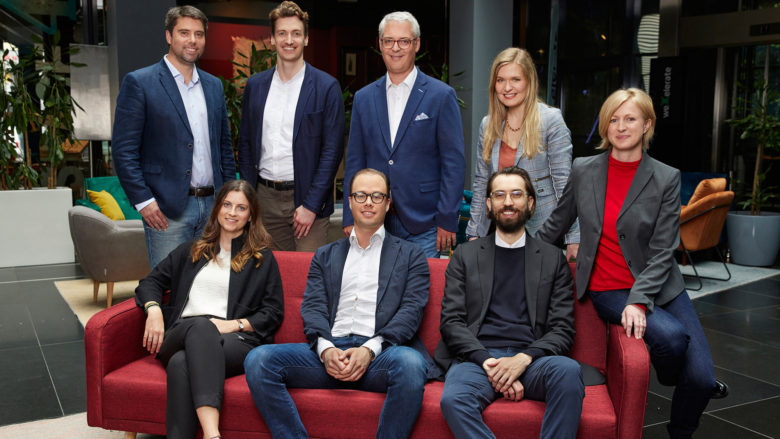 It has become a well-known dilemma in Austria's startup scene: Although innovative young companies have good chances of obtaining startup financing, the growth phase often becomes a major problem. This is because many domestic investors still shy away from post-Series A financing. One company that has made it its goal to combat this problem is UNIQA Ventures, the venture capital subsidiary of the insurance company UNIQA. "Bold investments in the future are our self-image," explains CEO Andreas Nemeth.
Already five exits after a UNIQA Ventures investments
The goal of UNIQA Ventures is to be a reliable partner to startups in the early growth phase, supporting them with capital and know-how as they continue to scale. An example of this is one of the earliest investments in the Czech FinTech startup Twisto. In the fall of 2017, UNIQA Ventures invested in the company as part of its then Series A round. This year, Twisto managed its exit and the startup went to Zip Money from Australia for around €100 million. "Twisto is certainly a very good example of how we can support startups on the scaling path," Nemeth explains. "When we joined Twisto Payments in Prague in 2017 together with ING Ventures, the startup was a local player active in the Czech market with around 50,000 customers. With our capital round, we heralded its expansion." Accordingly, the early investment paid off for both sides.
Shortly thereafter, Poland was added as the next market. "In addition to geographic expansion, the startup also revised its strategy and offering, launched new products and clearly positioned itself as the market leader in the buy-now-pay-later segment," Nemeth recalls. "But there were also times in between when there were setbacks to deal with. For example, at the beginning of the Covid crisis, when a very well-known U.S. investor backed out in the middle of an ongoing financing round and we stepped in at short notice with other investors to fill the gap. In the end, our efforts paid off" – after all, UNIQA Ventures is a reliable partner.
150 million euros: UNIQA Ventures is looking for the next unicorn in CEE after UIPath, Rohlik and Bolt
Many UNIQA success stories
But this is not the only success story behind an early-stage investment by UNIQA Ventures. Among others, the company invested very early in the unicorn Bitpanda and likewise in the toothbrush startup Playbrush, which also managed to exit this year. A total of five companies from the UNIQA Ventures portfolio have made it to an exit.
At the beginning of December 2021, another successful exit was announced with the sale of the Viennese RegTech startup 360Kompany to the global rating agency Moody's, which will be closed at the beginning of 2022.
Other successful investments include HealthTech startup Telemedico, which organizes more than one million digital consultations per year, as well as InsurTech Omnius, whose customers include some of the largest insurance groups in Europe and the US, or Irish FinTech startup Wayflyer, which specializes in revenue-based financing models for e-commerce providers and was recently ranked by Sifted among the top 3 fastest growing FinTech startups in 2021.
Uniqa Ventures to focus on more Series A investments in the future
"Sufficient capital available in early stage"
UNIQA Ventures repeatedly demonstrates a good eye for strong potential in scale-ups and is one of the few Austrian investors to put real venture capital into their growth. Once again, a look back at Bitpanda. "The revolution around digital assets has now gone from a niche phenomenon of a few nerds to a mass phenomenon. Although it is still a young industry, I see a rapid maturation process here," says Nemeth.
He knows what makes a really good startup besides a reliable and experienced investment partner. "It needs a strong, unwavering and persistent team of founders, whereby it is quite important that they complement each other's skills and mutually enrich each other. Also important is the unconditional will and vision to solve a problem of our time and society with a product. But in the end, they still need capital, which is now available in sufficient quantities in the early growth phase in Austria and CEE," explains the UNIQA Ventures CEO.
Great potential visible in CEE region
Alongside Western Europe, the CEE region is particularly exciting for UNIQA Ventures. There, too, the company is investing diligently in FinTech, InsurTech, Digital Health and Mobility. UNIQA Ventures finds a large market in FinTech startups in particular, according to Nemeth. HealthTech startups also show very great potential in the region. In addition to the two InsurTech startups Insly (Estonia) and Bestdoctors (Russia), Telemedico from Poland is one of the success stories in the portfolio so far.
"To be honest, we probably underestimated the potential that lies in these verticals ourselves at the beginning – five years ago. The last few months have only shown how big FinTechs can really become. InsurTech is certainly one of the most important sub-verticals of FinTech. The size of the global insurance industry alone, with revenues of around five trillion dollars, makes it particularly relevant for VCs. However, we see the greatest potential in the healthcare sector. It is there that continuous medical progress meets completely new technological possibilities, and we predict an exponential development for the healthcare sector," says Nemeth.
Number of Unicorns will continue to rise
The primary goal of UNIQA Ventures is to generate an attractive financial return for investors. In addition, the investments also create added value in many respects. In addition to the financial dividend, a "digital dividend" and a transfer of know-how back into the core business are a welcome side effect. UNIQA Ventures thus has its finger on the pulse of the times for the Group and can identify, evaluate and pick up on new trends at an early stage. All in all, the Group benefits from these bold investments in the future. Andreas Nemeth: "However, I would like to emphasize that this is a welcome additional benefit of our activities, but we do not have any strategic agenda, but make our startup investments according to purely economic criteria – just like any other venture capital fund."
In the meantime, two young companies have become Unicorns in Austria. In CEE, there are now 35, giving UNIQA Ventures good prospects for the future. "There is a continuing trend toward digitalization, accelerated once again in many industries by Corona. This is accompanied by fundamental changes in traditional industries. At the same time, more money is currently being invested in startups than ever before. Capital is therefore available in abundance. The critical bottlenecks are showing more in human capital and well-trained IT specialists. Since CEE ranks among the top in the world, especially in points of qualified personnel and programming, the region can now play one of its great assets. In Austria, the issue of startup jobs must finally be addressed properly and the necessary framework conditions must be created for startups so that we do not fall behind in this country. What good is all the capital if the startups can't hire the staff they need to continue scaling," says the CEO of UNIQA Ventures.