FUTURE OF WORK / BULGARIA
Work permit in Bulgaria: "Blue Card" for professionals from outside the EU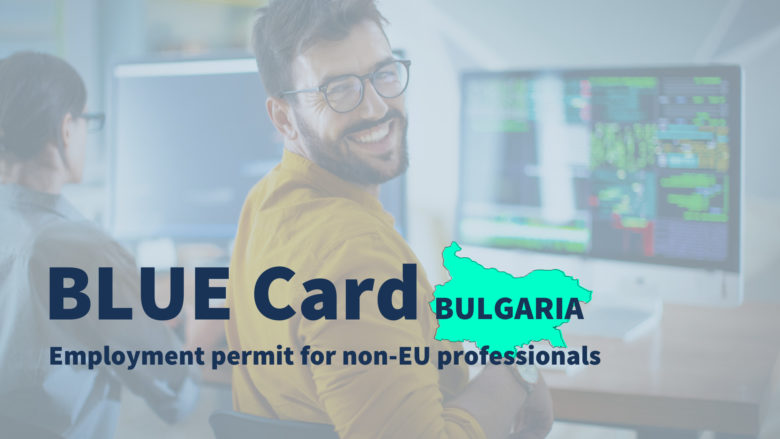 The Bulgarian Ministry of Innovation and Growth announced it is launching a new mechanism for attracting highly-qualified specialists from countries outside the European Union (EU) – the "Blue Card".
The "EU Blue Card" work permit allows specialists with higher education from non-EU countries to work in Bulgaria for up to 4 years. It will apply to groups of at least 10 employees and is intended for companies that aim to relocate offices and employees to Bulgaria.
Non-EU Investors Welcome: Bulgarian MPs Green-Light Long-Awaited Startup Visa
Permit for highly-qualified employment
The introduction of this mechanism for fast processing of applications for work permits, "Blue Card", aims to accelerate the admission and implementation of qualified personnel from Ukraine, Russia, and Belarus and the attraction in Bulgaria in the coming months of international high-tech businesses leaving these countries. This will also help to overcome the shortage of staff with higher education and additional qualifications experienced by businesses with high added value.
With the proposed changes, the Bulgarian legislation will be in line with the steps already taken at the level of the EU on the topic of facilitating access to the labor market for highly qualified specialists – citizens of non-EU countries.
The EU Blue Card is issued by the "Migration" Directorate of the Bulgarian Ministry of Interior for a period of up to 4 years and can be re-issued for another period. The Blue Card could be categorized as a long-term stay visa type "D" or a continuous residence permit. within 15 days of the application
The initial Blue Card fee is 110 BGN (55 EUR) for the Migration Directorate Services and the renewal/replacement costs are the same. The express issuance costs an additional 45 EUR (for 10-day issuance) and 112 EUR (for 3-day issuance).
How European startups are revolutionizing the future of work
Who is eligible to apply for a Blue Card?
According to Delchev Lawfirm, some of the key conditions for non-EU professionals to receive a permit for highly-qualified employment are:
The foreign national must have a university degree obtained following at least a three-year educational course carried out in an educational institution recognized as a university by the respective foreign state.
The gross labor wage of the foreign national is at least 1.5 times higher than the average salary in Bulgaria for the last 12 months.
Тhe EU Immigration Portal highlights that in order to apply for a Blue Card the applicant must also:
have a valid work contract or binding job offer for highly qualified employees with a duration of at least 1 year;
meet the minimum salary threshold in Bulgaria (Bulgaria set the minimum gross salary threshold at 20,196 BGN (~10,326 EUR), or 1,683 BGN per month (~860 EUR);
present a valid travel document, an application for a visa or a visa (if necessary), and a valid residence permit or a national long-term visa (if appropriate);
present proof of medical insurance (or proof of having applied for it).
present a criminal record certificate or criminal or police registration documents issued in accordance with the law of the country of citizenship, the country of origin, or of usual residence;
have available housing.