FUTURE OF WORK
How European startups are revolutionizing the future of work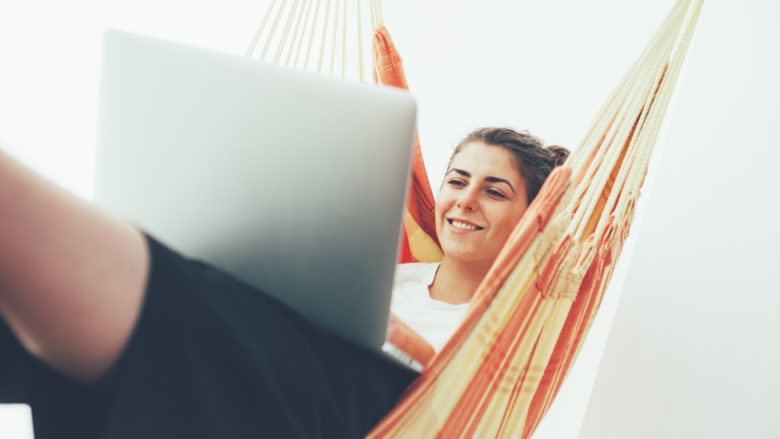 The European startup world has repeatedly catapulted itself to new heights in recent years. Innovative startup companies are constantly springing up and more and more scale-ups are achieving the coveted unicorn status. Nothing seems to be able to stop them. Nothing but a glaring lack of skilled workers.
Talents are therefore in great demand and startups must be able to offer them something special in order to win them over the competition. This has an exciting side effect: Europe's young companies are increasingly breaking out of tried-and-tested working models and showing the possible future of the working world. Here are some examples.
The four-day week: Better performance and more free time
One of the most exciting, but also one of the most controversial concepts in the world of work is the four-day week. Many employees and some companies want the working week to be shortened. This is intended to improve the increasingly important work-life balance among staff.
The Icelandic government was the first one in Europe to test the concept in 2015 and 2017. It turned out that productivity remained the same with the shorter week and in some cases even increased. In addition, the well-being of the workers increased immensely. Of course, there are also areas where the four-day week doesn't work as well, but for some startups, it has turned out to be working just fine.
In the past year, other European countries and businesses also picked on the 4-day work week – Finland, Sweden, Belgium. New Zealand, Ireland, Spain, and even some companies in Germany are also planning on testing out the new work conditions.
Work & Chill? Nomad Balkans offers authentic and sustainable experiences for remote workers
HR professionals also rely on a four-day week
One example from Austria is the Viennese video career platform whatchado. On January 1, 2022, the company introduced the four-day week of 32 hours with full salary for all employees.
"Everything started for us with the experiences from the beginning of the COVID-19 pandemic. In 2020 our entire organization was on short-time work for a few weeks, including our management and the board of directors. In those days we had reduced our working hours to ten to forty percent. We quickly realized that high motivation, advanced project organization, and smooth cooperation are the basis of our success – and not the 40-hour week," explains Vincent Amadeus Christa, Digital Marketing Manager at whatchado.
whatchado is not alone in this view. The Linz-based HR startup TeamEcho also made a four-day week with 35 hours the standard last October – also with full salary. "If you, as a fast-growing startup, want to attract the best talent and retain them in the long term, you simply have to offer an attractive working environment," says Marlene Fleischanderl, People & Culture Manager at TeamEcho.
The new work trend is slowly moving towards Southern Europe. In the region, employers are known to be less flexible in terms of working conditions for employees. However, just about a month ago, the global leader ManpowerGroup officially announced the integration of the 4-day work week in its offices in Bulgaria, Serbia, Bosnia and Herzegovina, Croatia, and Slovenia. This shows that the four-day week really can be the future in many sectors.
Anyways, it all sounds like a dream come true, especially in comparison to the working hours in China. The People`s Republic is notoriously known for its 996 working hour system (from 9 am to 9 pm, 6 days a week) which equals 72 hours per week.
Digital nomads get paid by European destinations to live and work there?
Unlimited vacation: "Flexibility first"
The concept really sounds like a fantasy: giving employees unlimited vacation entitlements that are fully paid at the same time. Means: You no longer have a fixed amount of vacation days per year, but can take a vacation to the best of your knowledge and belief. Apparently unthinkable for European companies, but already a fixed trend in the US in the tech sector. At Netflix, for example, this holiday rule has long been part of the work culture.
With Bitpanda, Austria's first unicorn has now dared to take the step towards this modern holiday model. From April 1st, all-around 1,000 employees of the fintech should have unlimited and fully paid vacation entitlement. "We want Bitpanda to be the place that offers employees everything they need to grow professionally as well as personally. With our new 'flexibility first' approach, we ensure that everyone gets the opportunity to take some time off after busy periods and also gets the support to do their best," says Bitpanda co-founder Eric Demuth.
Unlimited vacation isn't very common among startups yet, but there are a few other examples. The Hamburg opinion research startup Appinio introduced this regulation last year. "This is what I would have liked to get from my former employer," wrote founder Jonathan Kurfess on LinkedIn.
Hype and homeless: how digital economy and COVID are changing the lifestyle of SEE's modern nomads
Hiring non-academics: focus on "growth mindset"
In the future, the startup world could also show more flexibility in recruiting and break out old patterns in the application process. Because Europe's most valuable, non-listed start-up company Klarna will in the future place less value on academic degrees and previous professional experience when it comes to newcomers. Much more important is the "growth mindset" – i.e. the will and ability to acquire job skills through internal learning and effort.
Klarna is basing this measure on studies that would show that 89% of failures in new hires are due to belief and mentality issues. It is precisely these that should be the focus in the future, regardless of previous experience in the academic or practical field. First, there are jobs in Klarna's service department, which include looking after customers and retailers. It is exciting to see whether other young companies will also accept inexperienced but highly motivated talent in the future.
AzSamFree: Bulgarian platform fosters and helps freelancers grow
"Work anywhere": The limitless workplace
After two years of the corona pandemic, the home office can no longer really be described as an innovative concept for the future. For startups, working from home was completely normal before 2020, but the principle has now completely arrived at classic companies too. An even less common concept, on the other hand, is "work anywhere", i.e. working from anywhere in the world.
The Dutch startup MessageBird, which became a unicorn in 2020, offers an important example of work anywhere in Europe. Since this year there has also been a new regulation, according to which employees can work from anywhere in the world as long as they are in the same time zone as their team members. To ensure continuous collaboration and effective teamwork, there is an 80/20 rule. 80% of the working time must coincide with the working time of the other team members.
Bitpanda has now also committed itself to the work anywhere principle. This should allow all employees to work up to 60 working days per year from a location of their own choice. "To ensure effective collaboration, those employees who work from other countries must ensure that 80 percent of their daily working time overlaps with that of their team," the company says. It turns out that the work distributed all over the world can be implemented, but also requires precise time organization.
Greece and the Czech Republic ranked in top 30 destinations for digital nomads
Unicorns are at the forefront of workplace innovation
The pioneers of innovative work models are currently the unicorns, who have already firmly established themselves in their markets. They in particular are dependent on the often scarce talents in their expansion and must therefore be particularly attractive employers. Successful startups show everyone what a modern working environment should look like. If the huge successes of the young companies continue with these changes, it is quite possible that long-established companies will also consider them. As a result, startups can have a major impact on the working world of the future.