QUARTERLY FIGURES
Amazon: Rivian stake becomes a billion-dollar problem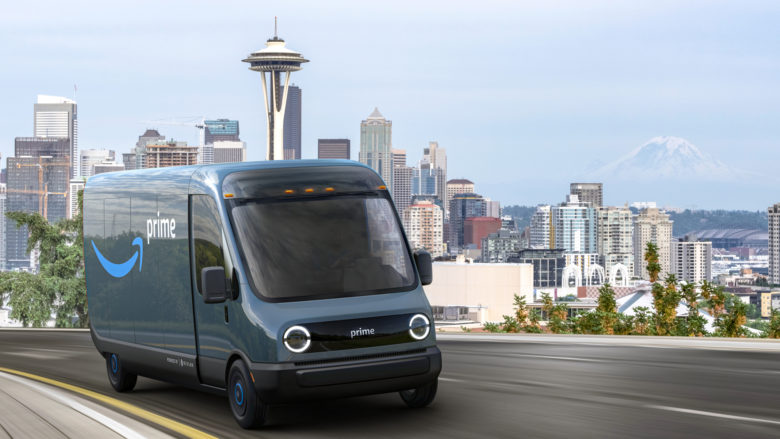 The world's largest online store continues to grow – but is suffering above all from an investment. In the second quarter of 2022, sales grew by 7 percent to 121.2 billion dollars, but profits fell massively from 7.7 billion to 3.3 billion dollars. This is because Amazon had to write off large parts of its investment in the e-car manufacturer Rivian.
The risky investment in the firm Rivian, which has been listed on the stock exchange since November 2021, has cost a staggering 3.9 billion dollars. After a spectacular IPO, which drove the company's valuation to almost 130 billion dollars, disappointing quarterly figures are to blame for the fact that Rivian is currently only worth 30 billion dollars – in other words, it has lost about 75 percent of its value. Before the IPO, Amazon made significant investments in Rivian, which had a market cap of $27 billion at the time. However, in 2022 Amazon had to write down a total of $11.5 billion.
Yet it was primarily Amazon itself that poured such great expectations into the company. After all, the e-commerce giant is not only an investor, but also the biggest customer. 100,000 e-trucks have been ordered from Rivian by 2030. This year, 10,000 of them should have already hit the road. Whether this goal will be achieved remains to be seen. After all, it was announced last week that the first delivery trucks developed with Rivian are being used in the cities of Baltimore, Chicago, Dallas, Kansas City, Nashville, Tennessee, Phoenix, San Diego, Seattle and St. Louis.
Amazon increases Prime prices in Europe by up to 43 per cent per year
Cloud and advertising boom
However, Amazon is doing better than analysts expected. Particularly the newer business branches cloud and advertising. Amazon Web Services revenues have risen by a third to 19.7 billion dollars, while profits have even increased by 36 percent to 5.7 billion dollars. Amazon's online advertising business (e.g., sponsored offers at the top of search results) rose 18 percent to $8.8 billion.
"Despite continued inflationary pressures in fuel, energy and transportation costs, we are making progress on the more controllable costs we highlighted last quarter, particularly improving the productivity of our fulfillment network" said Andy Jassy, Amazon CEO. "We're also seeing an increase in revenue as we make Prime even better for our members by investing in faster shipping speeds and unique benefits like free delivery from Grubhub for a year, exclusive access to NFL Thursday Night Football games starting Sept. 15 and the Sept. 2 release of the highly anticipated Rings of Power series."
The Sept. 2 launch of the most expensive series ever will mark the major assault on Netflix. The competitor in the streaming business snatched away the rights to the Tolkien material for expensive money. Netflix is currently in the process of stopping account sharing. This may be a time when many customers switch to Amazon (also because of "Rings of Power" and the bundling with the other Prime services).
byrd: logistics scale-up raises €50M and positions itself as an Amazon alternative