FINTECH
AntChain: China's big blockchain is headed for Europe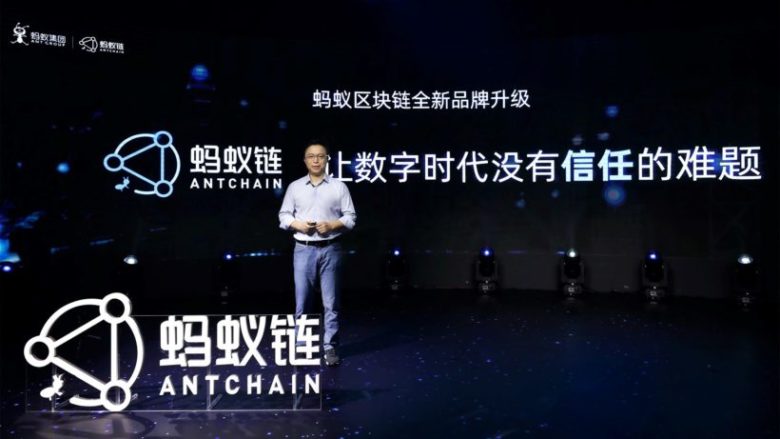 China's fintech giant Ant Group has been spreading its own blockchain, AntChain, that makes paying bills and making donations, for example, unchargeable and traceable. The company is convinced that the blockchain technology and their product will take the digital world by storm.
AntChain has quickly become the leading blockchain in China, and is now eyeing Europe as its next target. A major advertising agreement with EURO 2020 will bring Ant Group's logo to the screens of millions of viewers. AntChain is lined up with Volkswagen, Heineken, and Just Eat, pushing to become a major brand in Europe.
One billion transactions a day
Ant Group (best known for their payment system, Alipay) is China's largest fintech, which emerged from Jack Ma's Alibaba group. Ant Group had become so influential in the quick loan business, that China had to cancel their $35b IPO that was planned for 2020. The company was allowed to restructure its operation and since then Jack Ma's influence started to dwindle.
Regardless of these major setbacks, Ant Group is steadfast to expand their payment systems AntChain and Alipay in Europe. The group see themselves as industry leaders and like to remind the media that they have filed the most blockchain related patent applications since 2015. AntChain has the capacity to process one billion accounts and one billion transactions per day. 
Smart contracts and copyrights
Since its launch in 2016, Ant Group has brought around 50 applications to its blockchain technology. One of them is "Trusple," a blockchain-based financial platform for international trade. Smart contracts handle payments between buyers and sellers automatically. Small companies are able to enter information about their creditworthiness into the blockchain in order to get financing from a bank quicker. AndChain has made some important partners, including BNP Paribas, Citibank, DBS Bank, Deutsche Bank and Standard Chartered Bank. 
Another future application is Copyright, with which AntChain addresses a fundamental problem in the network. Original works can be authenticated and verified via the blockchain, from sheet music to videos, images, articles, and essays. "When an author uploads his work to the platform, the platform first checks whether the content is the only one that exists in its database," says Ant Group. "A unique digital copyright certificate is then created that includes basic information about the work and a notary stamp. These forgery-proof certificates can also be presented as evidence in cases of copyright infringement and offenses."
China: pro blockchain, against crypto
COSCO, one of the largest shipping companies in the world and a major player in overseas trade, began testing AntChain in 2020 by saving freight records and import licenses. For the time being, AntChain has managed to become a good replacement for Ant Group for the financial services curtailed by the Chinese government. The system has proven itself in Europe with its initial success in the region.
In China, from now on, there should be no problems for Ant Group. After the IPO was canceled and Alibaba got a EUR 2.3b fine for abusing its market power, the fintech was allowed to start a new company dealing with consumer finance, under certain conditions, however.  Even if China cracks down on crypto assets like Bitcoin, the regime has nothing against the underlying blockchain technology. In 2019, China's president, Xi Jinping, declared blockchain a core technology – and AntChain could ultimately be the one that China will export on a large scale.