AI & Robots
BMW collaborates with AWS to launch "Quantum Computing Challenge"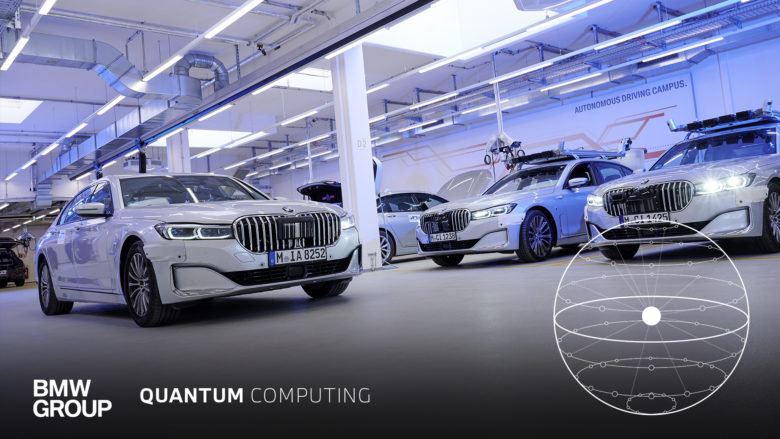 BMW has announced the launch of its "Quantum Computing Challenge" in collaboration with Amazon Web Services (AWS), giving researchers, startups, and innovative companies the opportunity to propose solutions for specific industrial challenges. The challenge also provides participants access to real quantum computing technologies.
"The technological landscape in the field of quantum computing is only just starting to take shape. Different firms and research institutes are pursuing a variety of approaches. By launching our crowd innovation initiative, we are hoping to tap into additional innovative power that would be beyond the reach of a standard tendering process," said Vice President of BMW Group Research, New Technologies, Peter Lehnert.
Potential challenges
The program has 50 potential challenges at various stages, as recognized by BMW experts. The solutions to these problems lies in the innovation of algorithms and improving hardware. BMW has decided to turn to the public for help. 
The challenge will be focusing on the following issues:
Optimisation of sensor positions for automated driving functions;

Simulation of material deformation in the production process;

Optimisation of pre-production vehicle configuration;

Machine Learning for automated quality assessment.
How to join
Registration for the programe opened on July 13th and closes on September 24th, 2021. The submitted solutions will be examined and judged by a group of experts. The top finalists will have the opportunity to pitch their ideas ata final event in December 2021.
AWS will be providing participants with credits in order to encourage development and testing of the submitted quantum algorithms. Amazon Braket will secure a development environment for users to explore and build quantum algorithms, test them on quantum circuit simulators, and run them on a variety of quantum hardware technologies.
"Quantum computing is in its early stages but its long-term impact promises to be transformational for many industries," said Vice President of Engineering, AWS, Bill Vass. "Indeed, enabling cutting edge research in quantum computing and helping businesses prepare for the quantum future is why we launched Amazon Braket and built out our team of experts at the Amazon Quantum Solutions Lab. We're thrilled to support BMW and the quantum community in this innovation challenge. We applaud BMW's leadership in tackling real industrial challenges where quantum computers may one day provide an advantage."
Creating a quantum ecosystem
For quite some time now, BMW has been a leader when it comes to building a quantum ecosystem. The company has joined forces with nine other major corporations to found the Quantum Technology and Application Consortium (QUTAC). The goal of the consortium is to produce high-quality use cases and to encourage a demand for quantum computing . QUTAC will speed up development of the technology in Germany and Europe.
On 16 June, the BMW Group, together with the Technical University of Munich (TUM), also announced the creation of an endowed chair in "Quantum Algorithms and Applications." Over a period of six years, the BMW Group will make a fund of €5.1 million available to TUM for a professorship, equipment, and personnel. By taking this step, the BMW Group and TUM are seeking to bridge the gap between the outstanding basic research carried out in Germany and its specific application in industry.